Measurements or not, beauty contests still demean women
Women's appearance is still essentially the only thing on show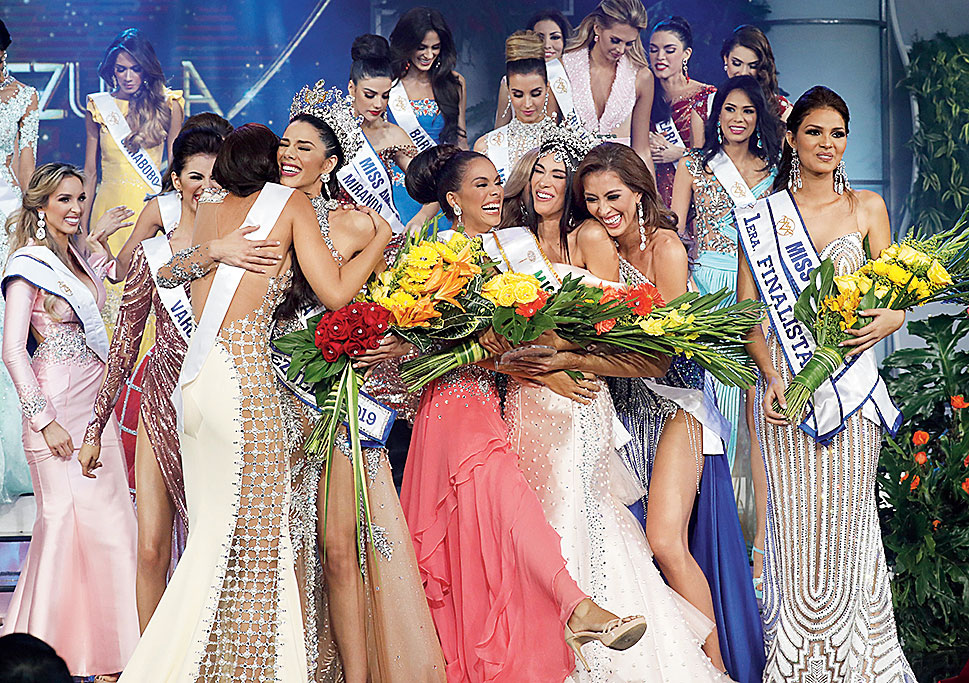 ---
Published 07.08.19, 02:01 PM
|
---
Sir — The recently-concluded Miss Venezuela beauty pageant has broken with the tradition of publicly declaring the physical measurements of the winner. This is welcome, given that the practice objectifies women and promotes unhealthy body image ideas. However, should we not be questioning the idea of the 'beauty' pageant itself? Is not judging contestants on the basis of physical appearance demeaning? The fact that the swimsuit round was retained in the contest makes it clear that appearance is still essentially the only thing on show here.
Anandini Bhattacharjee,
Calcutta
Take a stand
Sir — The recent incident concerning the food delivery and review platform, Zomato, is definitely not a matter of pride for India ("Stomach it", Aug 2). A resident of Jabalpur cancelled his order with Zomato when he came to know that the delivery executive assigned to him was a Muslim. The company then cited an amount as a cancellation charge. This episode then led to a controversy, as the customer shared the exchange on social media, unapologetic about his bigoted stance.
The public backlash that the customer received on account of his mindset was understandable. We must also understand that such shameful ideas and narrow-mindedness are the direct result of a lack of education. This education cannot be attained simply by securing a degree. One needs to be educated in terms of values and ethics.
In general, ordinary people are accepting of those belonging to other faiths. Elderly people can sometimes be intolerant as they hold on to obsolete ideas. Followers of deviant cults could also behave irrationally while dealing with people from other communities. Advice and proper education should be provided to all in order to bring the country out of the clutches of a medieval attitude.
Ashok Kumar Ghosh,
Calcutta
Sir — Diversity is essential to humanity, and Zomato's undaunted statement that the company is proud of the 'unity in diversity' that defines India conveys an exemplary message about India's secular culture. This is even more relevant in the present political scenario, where society is divided along the lines of caste, religion and gender. While every religion should be accorded its due respect, the tricolour of our national flag, symbolizing national harmony, should be given the highest priority.
Souvik Chakraborty,
Calcutta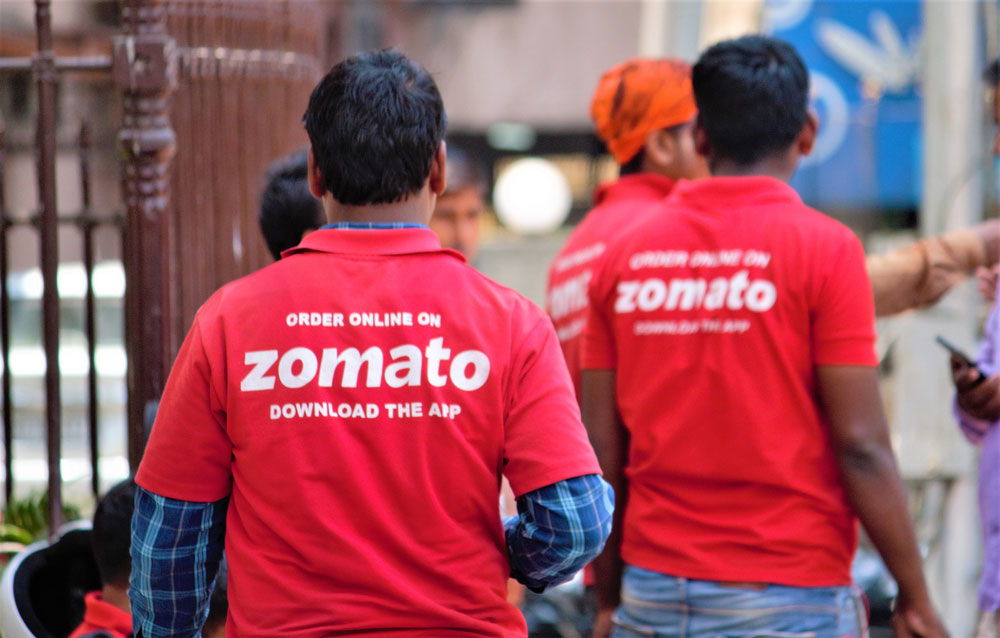 Sir — After lynching people in the name of cow protection and forcing citizens to chant "Jai Shri Ram", 'New India' is now waging a war on food. It is unfortunate that people in the country have a habit of finding fault in everything. The matter gets worse when bigotry comes in the way of food.
It was despicable of the customer to ask Zomato to change his delivery executive because the first person assigned to him was a Muslim. Are religious fanatics now going to try to find out the religion of the people who cook the food they order from restaurants?
These shameful matters have been given unnecessary importance by hypernationalist and orthodox people at a time when the country is grappling with massive problems such as floods in several states. In the wake of this incident, the response of the Zomato chief, Deepinder Goyal, on Twitter is highly commendable and serves as a lesson for many. It is also worrying that right-wing parties are keen on reviving old and regressive ideas that progressive Indians are desperately fighting to leave behind. These ideas only push the country backward. Members of the Hindu community malign their own faith by discriminating against people from other religions in the name of food and purity.
Janga Bahadur Sunuwar,
Jalpaiguri
Sir — A customer's refusal to take a food delivery from the hands of a Muslim man shows how religious discrimination is still deeply entrenched in Indian society. It is important to rid the country of such bigotry.
For this, a sustained, effective awareness programme must be planned and implemented. The customer in question apparently holds a high degree. But what is the use of such a qualification if one ends up being so prejudiced?
Religious intolerance has plagued our society for a long time. It is just that these instances are more visible now on account of extensive media coverage. However, we must strive to prevent such occurrences from becoming the norm. Such bigots do not define the whole country. All of us must stand unanimously against religious bigotry, rising above partisan politics.
Mihir Kanungo,
Calcutta