Letters to the Editor: Should sleeping on the job be normalised?
Readers write in from Calcutta, Mumbai, Sholavandan, Nadia and Hooghly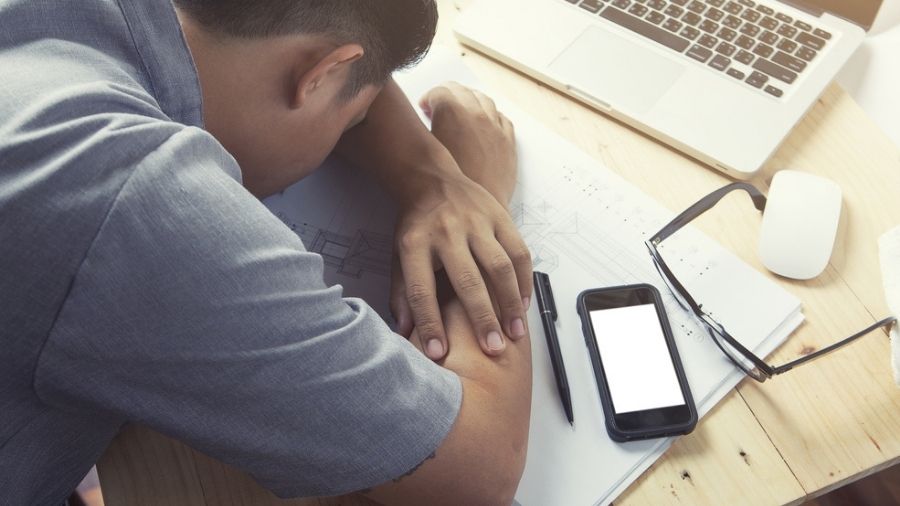 Given the empirical evidence in favour of sleep, employers might consider setting up nap rooms
Representational picture
---
Published 08.05.22, 02:23 AM
|
---
Sweet dreams
Sir — Sleeping on the job is usually frowned upon. But the start-up, Wakefit, has come up with an official policy that will allow its employees 30 minutes of nap time in the afternoons. Although the move seems to be a marketing gimmick — the company offers 'sleep solutions' — studies have shown that siestas can boost productivity. While those working from home can steal quick naps in between work, physical office spaces do not have such luxuries. Given the empirical evidence in favour of sleep, employers might consider setting up nap rooms. After all, a productive employee is better than a sleep-deprived one.
Debanjana Mitra, Calcutta
Double trouble
Sir — The Reserve Bank of India has raised the policy repo rate to 4.40% to tackle inflation. This is a vital step and must be lauded. However, the hike will have an adverse impact on borrowers, with EMIs on home, car and personal loans becoming dearer. The RBI also hiked the cash reserve ratio to suck out excess liquidity from the system. This double-pronged attack will deal a blow to the economy, which is still struggling to get back on its feet ("Double blow", May 6). The RBI must thus ensure enough liquidity so that economic growth is not affected.
S.S. Paul, Nadia
Sir — The increase in the repo rate was long overdue. But this might not be enough to flatten the inflationary curve unless fuel taxes are reduced. The Centre must withdraw the exorbitant cesses and surcharges levied on petrol and diesel.
M.R. Jayanthy, Mumbai
Successful trip
Sir — The Europe tour of the prime minister, Narendra Modi, was promising. First, it re-energized strategic and economic ties between Europe and India. Promises were also made to take substantive steps towards addressing other global challenges. The interest shown by European leaders in partnering India on sustainable development could help the latter transition to a green economy. The Modi government must be praised for breaking the long stasis in diplomacy with Europe. One hopes that this bonhomie between India and Europe is sustained.
M. Jeyaram, Sholavandan, Tamil Nadu
Think again
Sir — Government schools in West Bengal brought their summer vacations forward owing to the heat wave at the urging of the chief minister, Mamata Banerjee. However, soon after this decision was taken, Calcutta began receiving bursts of rainfall. It has now come to light that government officials are still urging private schools to either opt for online classes or close for an early summer break ("Govt nudge to schools over break", May 5). This is disconcerting. Students must not be discouraged from attending physical classes. The government must rethink its decision.
Arun Kumar Baksi, Calcutta
Right step
Sir — The Board of Control for Cricket in India has imposed a two-year ban on the journalist, Boria Majumdar, for threatening the Indian wicketkeeper, Wriddhiman Saha, regarding an interview request. The ban includes not getting press accreditation for any domestic or international cricket match in India, interviews with registered cricketers in the country as well as access to facilities owned by the BCCI or a state cricket association. Misdemeanours such as bullying must not be tolerated. The exemplary action taken by the cricket board will ensure that dealings among all stakeholders are fair in the future.
Jayanta Datta, Hooghly
Sir — The BCCI has done the right thing by punishing Boria Majumdar for his bullying tactics.
Paloma Sen, Calcutta