Losing an icon
Little Richard's stage presence and confident embracing of androgynous make-up created new standards in showmanship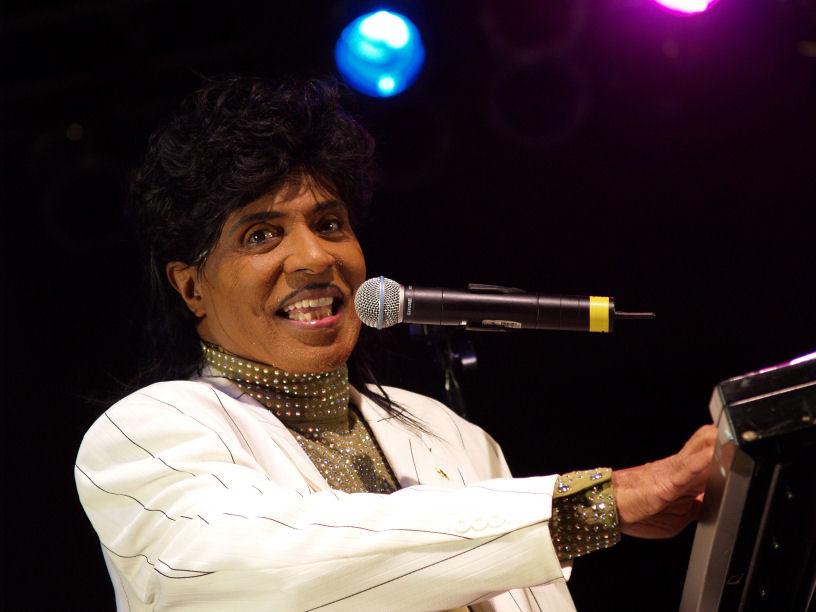 Entertainer Little Richard
(Wikimedia Commons)
---
Published 17.05.20, 07:09 PM
|
---
Sir — It was heartbreaking to read about the demise of Little Richard — a pioneer of rock and roll and an influencer of generations of musicians — from bone cancer at the age of 87. Not only was his music iconic — The Beatles covered his songs — but his stage presence and confident embracing of androgynous make-up created new standards in showmanship and set positive examples for young people. His contributions to music will never be forgotten.
Brett Dixon
Calcutta
Poor show

Sir — It was greatly disappointing to see four of the seniormost members of the military brass — three Indian service chiefs and the chief of defence staff, Bipin Rawat — make a joint appearance for a press conference on May 1 only to announce nationwide fly-pasts, mountain band performances, the showering of petals and the illumination of warships to express solidarity with the 'corona warriors'. Is this the time to be indulging in such extravagant military spectacles? Instead of using such large aircraft for such displays, ought not they have been used to fly stranded labourers to their destinations?
How do such displays help 'corona warriors' wage their war against the pandemic when they are still faced with acute shortages of even basic protective gear and reliable testing equipment? Some of them have even lost their lives to the disease after having been infected while treating Covid-19 patients. How will these military shows protect them from being assaulted by the members of the very community they are serving?
While politicians resorting to gimmicks to achieve their own ends has come to be accepted as 'normal', top military leaders indulging in such gimmickry is not only unbecoming of their station but also dangerous. Regrettably, a bad precedent has been set.
S.K. Choudhury
Bangalore
Sir — The sight of the Indian Air Force helicopter showering rose petals from the air as a mark of appreciation for India's 'corona warriors' made me question the priorities of our government and armed forces. Why was so much time and so many resources wasted in this manner? Could not the resources of the military have been put to better use to actually help medical personnel and common people on the ground? Such needless extravagance should have been avoided.
Mallika Dutta
Calcutta