Letters to the editor: Getting to grow old is a gift
Readers write in from Calcutta, Faridabad and Ujjain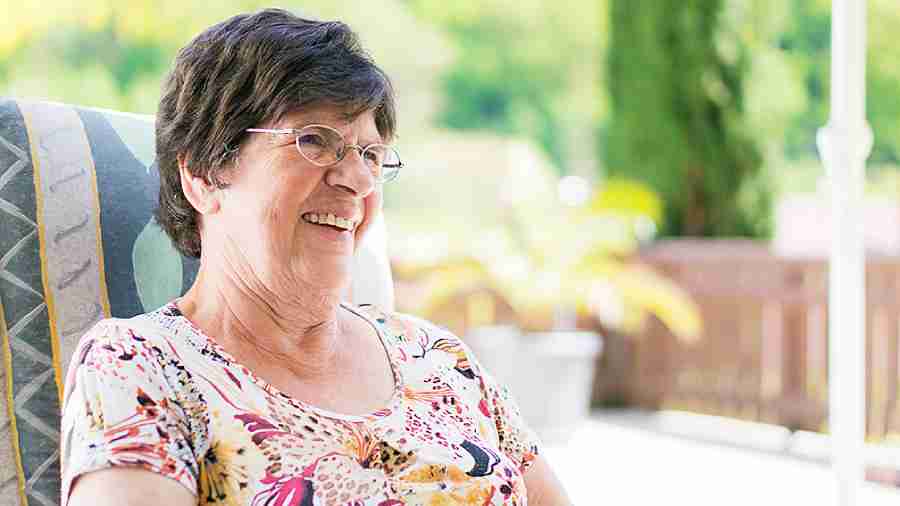 Representational image
File photo
---
Published 10.06.22, 04:04 AM
|
---
Blissful time
Sir — Modern culture's obsession with youthfulness has led many to forget that getting to grow old is a gift. Not only do we get to share the ups and downs of life with our loved ones but ageing also lowers much of the stress of young adulthood and middle age. It may seem like happiness is tied to the possibilities offered by youth, but research shows that older people are often happier than those in their twenties. The turbulence of youth, marked by its many financial, educational, romantic and career-oriented demands, may not be the best time of our lives after all. 
Rudra Sanyal,  Calcutta
Glorious end
Sir — One of the greatest Indian cricketers of all time, Mithali Raj, has announced her retirement from all forms of cricket ("Trailblazer Mithali ends one journey", June 9). Raj concluded her 23-year-long cricket career with several accolades. She held the record for being the youngest woman to score a century in a one-day international at the age of 16 till 2021. She has represented India in 12 Tests, 232 ODIs and 89 Twenty20 internationals, amassing a total tally of 10,868 runs. Raj is also the leading run-scorer in women's international cricket and the only skipper to lead India in two World Cup finals.  Raj's career is often compared to that of Sachin Tendulkar. Just like the latter, Raj is an inspiration for cricketers around the world. Her contributions to the game are incomparable. 
Bidyut Kumar Chatterjee, Faridabad 
Sir — Mithali Raj, one of the most transformative figures in women's cricket, has bid farewell to the sport. In many ways, her career mirrored that of Sachin Tendulkar. Both racked up records that only exceptionally gifted players will be able to break. Unfortunately, the last few years of Raj's career were controversial. She was involved in a feud with the head coach of the Indian women's team, Ramesh Powar. There have been rumours of rifts with her teammates as well. Nevertheless, Raj is one of the greatest Indian sportspersons of all time and must be remembered as such. 
Khokan Das, Calcutta 
Sir — The retirement of Mithali Raj has brought down the curtains on an exceptional era in women's cricket. She is one of the most successful skippers in the world as well as the highest run-scorer in women's cricket. As a cricket fan, it is heartbreaking to think that we may no longer see her play. The Indian squad will surely feel her absence on the field. 
Sourish Misra, Calcutta
Build again
Sir — The veteran actor, Naseeruddin Shah, has appealed to the prime minister, Narendra Modi, to "knock some good sense" into those spreading hatred against Muslims in India ("Plea to PM: Knock some good sense into them", June 9). Many people feel the same way. There is an immediate need to revitalise and rebuild the bonds between different religious communities.  I was once advised by a relative to never discuss politics or religion in public. But we can no longer afford to be quiet. However, we must engage in these discussions in a congenial manner. 
Ashok Kumar Ghosh, Calcutta
Brave choice 
Sir — The husband of a 23-year-old nurse, Renu Khatun, chopped off her right hand from the wrist to prevent her from taking up a job in a government hospital. But the brave woman has said that she will not let this tragic incident stop her ("Will to rewrite life, with left hand", June 8). This is commendable.  The brutality inflicted on Khatun is incomprehensible. Women in India face constant cruelty and oppression. Most lack education and, thus, fail to raise their voices against injustice. Women must remain strong and fight for their rights.   Kiran Agarwal,  Calcutta  "Sir — The grisly act perpetrated on Renu Khatun by her husband is unthinkable. The young woman drew the ire of her husband simply because she wanted to work. Hearteningly, Khatun is determined to overcome this setback and continue to pursue her dream. She has already started to practise writing with her left hand.  The chief minister of West Bengal, Mamata Banerjee, has launched several schemes over the years to help women stand on their feet. She has promised to provide Khatun with a government job that would be suitable for her. There is no doubt that Khatun will emerge victorious from the ordeal. 
Sanjit Ghatak, Calcutta
Parting shot 
Sir — According to recent data, Delhi's forest department granted permission to chop or transplant 77,000 trees — three trees every hour — for developmental work in the city in the last three years. Only one-third of the transplanted trees have survived. The forest department should have kept a watch on them.  It is the duty of the forest department to ensure that the agencies that are given permission to cut and transplant trees follow protocol. This lackadaisical attitude must be rectified. 
Ishika Sahu,  Ujjain