Letters to the Editor: Children should be encouraged to read more
Readers write in from Calcutta and Serampore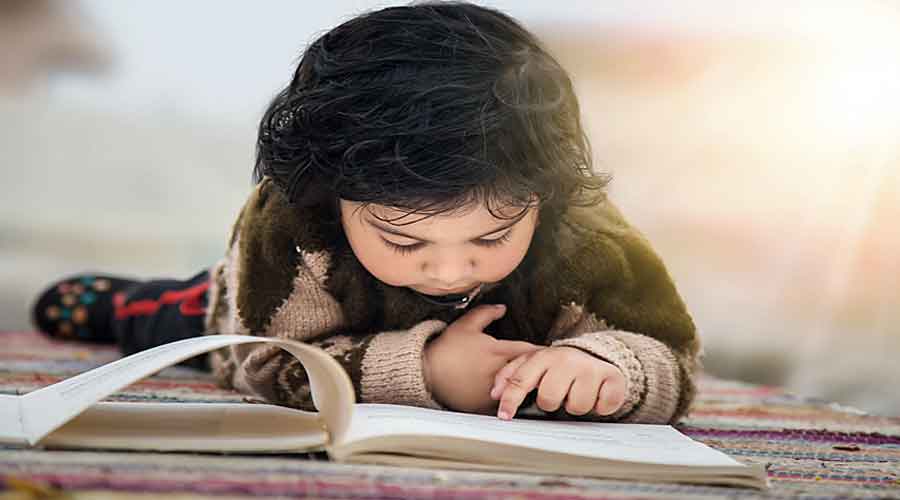 Representational image
File photo
---
Published 07.03.22, 01:16 AM
|
---
Right lessons
Sir — New research shows that the teaching of grammar in primary schools does not appear to help narrative writing in children although it may help them generate sentences. Come to think of it, grammar lessons may soon be rendered completely unnecessary. With the advent of artificial intelligence-powered applications like Grammarly, understanding grammar or even being able to spell is no longer needed to do well in life. What children should be encouraged to invest in from an early age is independent thinking. One way of going about this is to push them to read more — not texts prescribed by the curriculum, but books that interest them. This will automatically also strengthen their language skills.

Sayantan Chakraborty,
Calcutta

Heroic voice

Sir — Social media has transformed the way that wars are waged, covered and consumed. The world is increasingly being shaped by the ability to create and distribute information. Opportunities to disseminate information are more widely available today than ever before in history. This can have an enormous impact on war. The Ukrainian president, Volodymyr Zelensky, seems well aware of this.
 
At the beginning of the war, in a selfie-style video that was viewed three million times within an hour, Zelensky looked into the camera and delivered a clear and compelling message: "I am here. We will not lay down any weapons." The video has the president speaking directly into the camera without teleprompters or any official paraphernalia in sight. In an era in which most of us have made selfie videos or participated in group video chats with family members, the ordinariness of the scene belied the terrifying urgency of the message. Zelensky has been able to use such messages to galvanize the world in support of Ukraine.

S.K. Saha,
Calcutta

Sir — This is perhaps the most consequential hour in Europe since the collapse of the Soviet Union. As a vengeful autocrat invades Ukraine, alluding darkly to the scale of his nuclear arsenal, an erstwhile comedian has assumed a Churchillian role. Volodymyr Zelensky has relied largely on his voice to inspire his country's resilience and the world's support. Winston Churchill employed the wireless, using blank-verse cadences to rally the will of his fellow Britons and his foreign allies. Zelensky employs a smartphone and the simplest rhetoric to assert his presence on the front line.

Indranil Sanyal,
Calcutta

Sir — Volodymyr Zelensky, a comedian who had no political experience when he was elected less than three years ago, has emerged as a convincing war leader.

Dhruba Moitra,
Calcutta


Unfair practice
 
Sir — When Sourav Ganguly became the president of the Board of Control for Cricket in India, it was felt that with a player finally in charge, the game would be on the right track. But Ganguly seems to be a bigger bully than his predecessors. He went against the BCCI constitution and joined the selectors in their meeting. His justification for this breach was that he has played 424 international matches for India. One fails to understand why that gives him the right to abuse his power?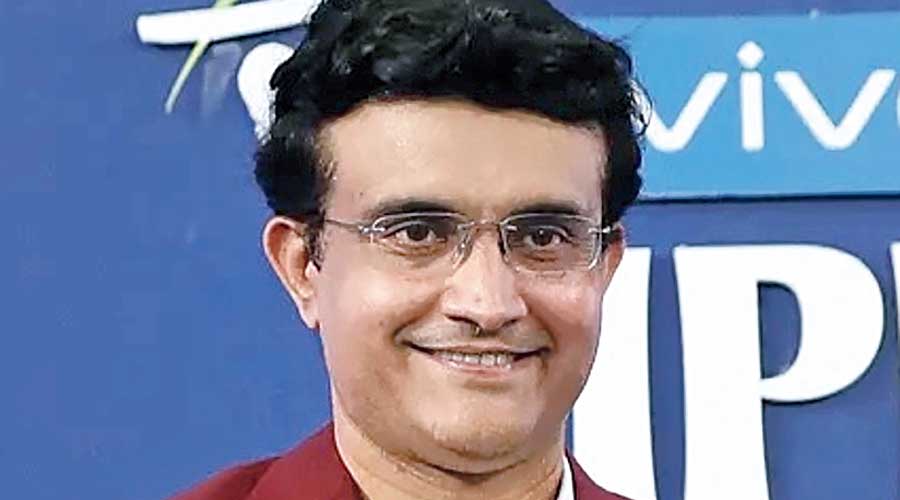 Ganguly allegedly even made promises to players that he had no business making. The wicketkeeper, Wriddhiman Saha, claimed that Ganguly assured him of being picked for the team. Ganguly is behaving like he is a maharaja accountable to none and not a paid office bearer of Indian cricket.

Soham Ghosh,
Calcutta

Sir — According to the BCCI's rules, the board president cannot participate in selection meetings. But members of the selection committee have alleged that Sourav Ganguly is present during the selection of Indian squads. This reeks of unfairness. The allegations against Ganguly, first by Virat Kohli and then by Wriddhiman Saha, have damaged his image. He should step down from the post of BCCI president immediately.

Adrija Banik,
Calcutta


Future course
Sir — Omicron cases, hospitalizations and deaths have been declining substantially. Many are wondering whether this is a turning point in the pandemic or is simply a lull before a new variant causes another dangerous surge. An optimistic scenario is for Covid-19 to settle into a less disruptive flu-like pattern. A more pessimistic scenario is for the virus to continue to generate variants that evade immunity and are capable of infecting large numbers of the population. The future frequency of coronavirus outbreaks is strongly linked to the population's history of infection, vaccination and boosting.

Ritam Manjhi,
Serampore


Old is gold

Sir — There has been much chatter about demographic dividend boosting economic growth owing to a larger proportion of the population being in the working-age group. Unsurprisingly, the youth are in focus when it comes to government policy with many programmes to facilitate their education, vocational training, entrepreneurship and so on. Yet, as the average lifespan increases, the population of the elderly is set to grow as well. It is thus imperative to refocus policy — especially healthcare — towards ensuring that these people are productive too. The elderly should be seen as economic assets, not dependents.

A.K. Sen,
Calcutta

Sir — Healthcare of the elderly has been greatly neglected. Latest National Family Health Survey data show that an overwhelming proportion of elders are from the lower socio-economic strata. They are unable to afford the cost of healthcare and slip into ever poorer health.

Rima Roy,
Calcutta