India should prepare for job losses due to artificial intelligence
An estimated 800 million people around the world will lose their jobs to automation by 2030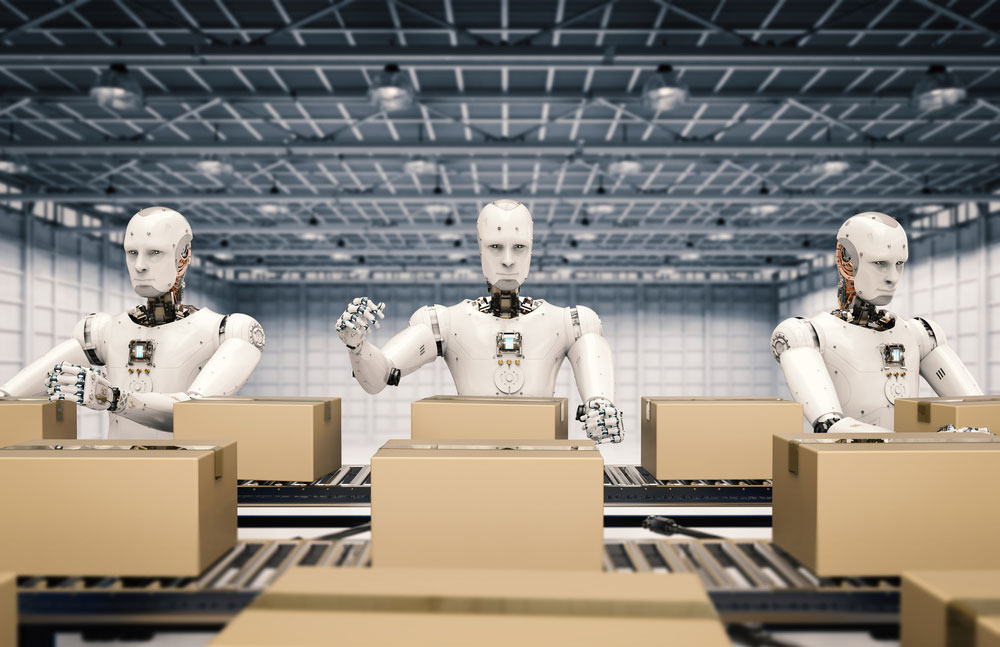 The speed at which jobs are being automated and robots powered by artificial intelligence are replacing human workers is scary.
Shutterstock
---
Published 29.11.18, 09:07 AM
|
---
Sir — The speed at which jobs are being automated and robots powered by artificial intelligence are replacing human workers is scary. According to a 2017 study by the McKinsey Global Institute, about 800 million people around the world will lose their jobs to automation by 2030. Further, half of the working population in America alone will see their jobs getting automated. In light of such warnings, the Indian government should prepare itself to tackle the situation. For a country with wide socio-economic disparities, the imminent rise of the machines will spell further trouble.

Badshah Chakraborty,
Girl power
Sir — The Indian boxer, M.C. Mary Kom, has become the most successful woman pugilist in the world ("This gold is for the nation: Mary Kom", Nov 25). She won a record sixth gold medal at the Women's World Boxing Championships in New Delhi after defeating the Ukrainian, Hanna Okhota, in the final of the light flyweight category. Mary Kom is an inspirational figure for budding boxers across the nation. With this win, she has proved that age has not been able to slow her down.
Sourish Misra,
Calcutta
Sir — M.C. Mary Kom bagged a silver during her maiden appearance at the World Boxing Championships in 2001. She then went on to win five gold medals at the event between 2002 and 2010. After adding another yellow metal to her kitty this year, Mary Kom has become the joint most successful boxer in the history of the Championships. She has equalled the record created by the legendary Cuban male pugilist, Felix Savon.
Mary Kom has other achievements to her credit too. She is the only Indian woman boxer to have won a medal at the Olympics and also the first one to win a gold at the Asian Games. Going by her current form, one expects her to break more records in the days to come.
Bidyut Kumar Chatterjee,
Faridabad
Sir — M.C. Mary Kom is not just an ace boxer but also a member of parliament and a mother of three young kids. The adept manner in which she is juggling different roles should serve as an inspiration for all. Further, her contribution to Indian boxing cannot be measured only in terms of the medals she has won for the country. Her stellar role in popularizing the sport in India goes beyond mere statistics.
In a packed K.D. Jadhav Stadium last Saturday, Mary Kom's diminutive frame appeared larger and taller as she fought her way towards defeating her Ukrainian opponent. After each round, she came out of the ring with her infectious, toothy grin as tough she was a rookie who had won the first bout of her life. This clearly reflects her love for boxing and her excitement about competing at the highest level.
Shovanlal Chakraborty,
Calcutta
Sir — M.C. Mary Kom is an inspiration for all boxers in the country. She has demonstrated that if a person possesses the will to succeed, then nothing can stop her from achieving her goals. Mary Kom is also a bright example of how a woman can effectively balance her professional commitments and familial responsibilities. The statement that she made after her victory, "I don't have anything to give you, all I can give is a gold for the country", is praiseworthy.
Rashmi Singha,
Guwahati
Sir — India's M.C. Mary Kom has won six gold medals and a silver at the World Boxing Championships. She is the most successful female boxer in the history of the event. This is indeed a proud moment for the country. However, she is not merely a national icon. The way she has defied age to triumph in the light flyweight category has made her an international figure. Young girls all around the world will be looking up to her.
Hiya Roy,
Calcutta
Sir — The boxer from Manipur, M.C. Mary Kom, was born into a family with meagre means. Her parents were farm labourers. Being the eldest of four siblings, Mary Kom also had to toil hard from a young age to fend for her family. But her grit enabled Mary Kom to fight the odds in life. Even at the age of 35, she continues to be an indomitable figure in the world of boxing.
T.K. Nandanan,
Kochi
Sir — In the final of the Women's World Boxing Championships, M.C. Mary Kom literally outplayed her Ukranian opponent to win the match in an unanimous 5-0 verdict and add another gold medal to her pool.
However, those who thought that she will now hang up her boots — or should one say boxing gloves? — are mistaken. The wonder woman from Manipur wants to take part in the next Olympic Games at Tokyo in the 51 kg category. I wish her all the very best for her future endeavours.
Indranil Sanyal,
Calcutta