Great burden: Editorial on austerity measures adversely affecting women
1.7 billion women were pushed below the poverty line as well as being foisted with more caregiving as they worked an additional 512 billion unpaid hours in 2020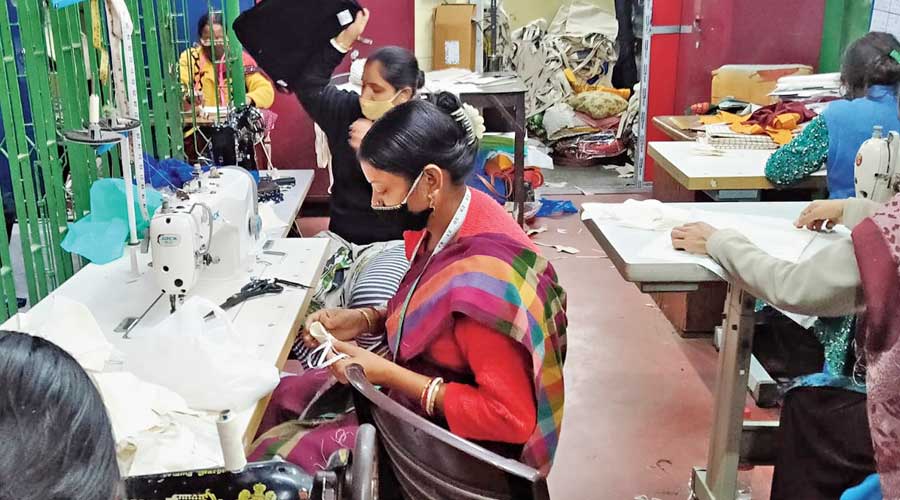 In India, only 7% of men lost their jobs, compared to 47% of women.
Representational picture
---
Published 30.11.22, 04:24 AM
|
---
Historically, austerity measures have been implemented in times of economic crisis. Arguably, they are necessary to maintain a country's creditworthiness in the eyes of lenders. Greece, Portugal, Spain, Ireland, Italy and the United Kingdom have all opted for it during the recession of 2007-2009. But a new Oxfam report, The Assault of Austerity, shows how measures such as cutting public wage bills and social protection budgets — central to an austerity regime — create gaps that are passed on to households and adversely affect women. The findings have contemporary relevance. As the world navigates through the economic ravages of Covid-19, conflict and the climate crisis, four out of every five governments are now locked in austerity measures, slashing public services like health, education, and social protection rather than snipping wealth and windfall taxes. The consequences of the pursuit of austerity on women are telling. For instance, 1.7 billion women were pushed below the poverty line as well as being foisted with more caregiving as they worked an additional 512 billion unpaid hours in 2020. More than 10 million women fell out of the workforce globally since 2020 and lost $800 billion in income. In India, only 7% of men lost their jobs, compared to 47% of women. The 'invisible' costs included a striking rise in intimate partner violence — one in every 10 women is assaulted at home. Moreover, budget cuts during lockdowns forced 85% of countries to shut their emergency services for survivors of gender-based violence. Access to amenities was hampered too: women and girls are facing even more difficulty getting clean water — the lack of which already kills 800,000 of them each year — along with affordable food, given the sharp rises in costs.
Austerity is not inevitable; it is a choice. A progressive wealth tax on the rich can raise almost $1 trillion more than what governments are planning to save through cuts in 2023, according to Oxfam. The skewed sense of priorities is revealing: 2% of what governments spend on the military is enough to end interpersonal, gender-based violence in 132 countries. The absence of systemic data — or wilful blindness to it — on the economic violence being perpetrated upon women means that governments are making their decisions in the dark. Feminist budgeting and progressive taxation, where taxes are invested in universal social protection and public services, putting the specific needs of women at the heart of policymaking could make a world of difference.