Fruit for polls: Editorial on influence of 2024 Lok Sabha polls on Budget 2023
Electoral imperatives are evident in this year's budget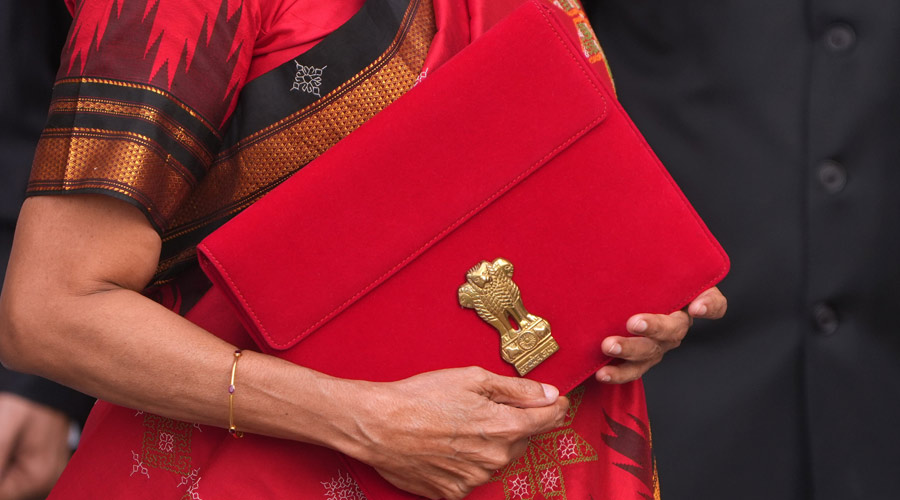 The Union finance minister, Nirmala Sitharaman, seems to have striven to be the mythical kalpataru — the divine tree — which can gift any fruit to mankind, especially during the amrit kaal of the Indian economy
---
Published 02.02.23, 03:43 AM
|
---
This year's Union budget is the last full-year budget before the general election of 2024 as well as assembly elections in some states in 2023. This fact seems to have provided the foundation of the basic philosophy behind the budget. The Union finance minister, Nirmala Sitharaman, seems to have striven to be the mythical  kalpataru  — the divine tree — which can gift any fruit to mankind, especially during the amrit kaal of the Indian economy.
There are, thus, several positive announcements in the budget. First, there has been an impressive increase in capital expenditure, which is now budgeted at about 3.3% of the nominal GDP. On adding the element of grants-in-aid for the creation of capital assets on capital account, the increase is more spectacular at 4.5% of the GDP. Second, the new tax regime has been made the default regime with some sops at the margin for the middle class so that individuals with incomes up to Rs 7 lakh will not have to pay any income tax. Third, the depressing state of savings in the economy is expected to get some fillip from schemes like the Mahila Samman Savings Certificate or the enhancement of the maximum deposit limit for the Senior Citizens Savings Scheme.  There has also been the right kind of mention of various critical sectors, such as the digital economy, green economy, bio-agro resources or skilling. Significantly, all of these happened while maintaining fiscal discipline, with the fiscal deficit being budgeted at 5.9% of the GDP. The stock market seems to have welcomed such fiscal prudence and the absence of any specific negative news.
The budget, evidently, cherrypicked some initiatives. Proposals relating to the Gujarat International Financial Tec-City, a special economic zone located between Ahmedabad and Gandhinagar, were mentioned a number of times. The establishment of GIFT City, critics argue, was essentially a roundabout way of escaping India's formal rules of capital account management enshrined in the Foreign Exchange Management Act, 1999. The potential utility of such proposals for the common people thus remains uncertain. There have been some missing elements as well. The near-denial of the large informal economy that bore the brunt of the lockdown during the coronavirus pandemic, notwithstanding an assertion of an increase in formalisation in terms of indicators like the adoption of unified payments interface or subscription to the Employees' Provident Fund Organisation, is evident. There has been nothing specific for sectors like agriculture, except the newfound glory for millets. Moreover, the proposal to reduce the highest surcharge rate from 37% to 25% in the new tax regime can be questioned in an economy with ample evidence of a steep increase in income and wealth inequality. The finance minister has chosen to please everyone with something in this budget. That is consistent with the compulsions of electoral politics before a general election.