Family man: New RSS gen sec close to Modi
This inner dynamics in the parivar appears to be changing, and the prime minister could well claim credit for that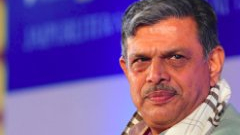 Dattatreya Hosabale.
Twitter/ @DattaHosabale
---
Published 23.03.21, 12:34 AM
|
---
A subterranean tension has, over the years, marked the relationship between the Rashtriya Swayamsevak Sangh and the Bharatiya Janata Party. The RSS, the ideological parent of the BJP, has usually kept BJP-led governments on a tight leash. The parental-offspring relationship has not been without turbulence. For instance, Atal Bihari Vajpayee's prime ministership witnessed quiet battles of attrition between the former prime minister and the orthodox sangh. But it was the RSS that usually prevailed over party and government on most occasions.
This inner dynamics in the parivar appears to be changing, and the prime minister, Narendra Modi, could well claim credit for that. This is because Mr Modi appears to be succeeding in leaving an indelible imprint within the parent body of the BJP. The elevation of Dattatreya Hosabale — apparently Mr Modi's man — as the general-secretary of the RSS is a testament to the new churn in Nagpur. There are several explanations for Mr Modi's greater leverage on the RSS. He has been a loyalist as well as an energetic proponent of the sangh's vision and mission. His electoral popularity is an additional advantage; it makes it difficult for the RSS to confront the prime minister. The parivar is likely to attribute Mr Hosabale's anointment in terms of his skill sets. His organizational skills, the RSS-BJP must be hoping, would help the fraternity make deeper inroads into southern India — presumably the sangh parivar's next frontier. His patronage of RSS affiliates in the West may have consolidated his candidacy. But what tilted the scales undoubtedly in Mr Hosabale's favour is his endorsement of this government's pivotal policy visions, be it the Citizenship (Amendment) Act or the National Register of Citizens. There are several advantages of a pliant RSS sarkaryavah for the government. The RSS's tepid criticism of the manner in which Mr Modi has dealt with farmers is there for all to see. It is possible that the Swadeshi Jagran Manch, the Bharatiya Mazdoor Sangh and the Bharatiya Kisan Sangh would be equally docile while responding to Mr Modi's thrust in favour of privatization. The ebb and flow in the bond that binds the RSS and the BJP reinforces another fact. The sangh parivar, just like any other Indian family, has its own paterfamilias. There is little doubt that at the moment, the title belongs to Mr Modi.