Disconnectitis
Experts say there is enough food in the world for everyone, and yet 811 million people go to bed hungry each night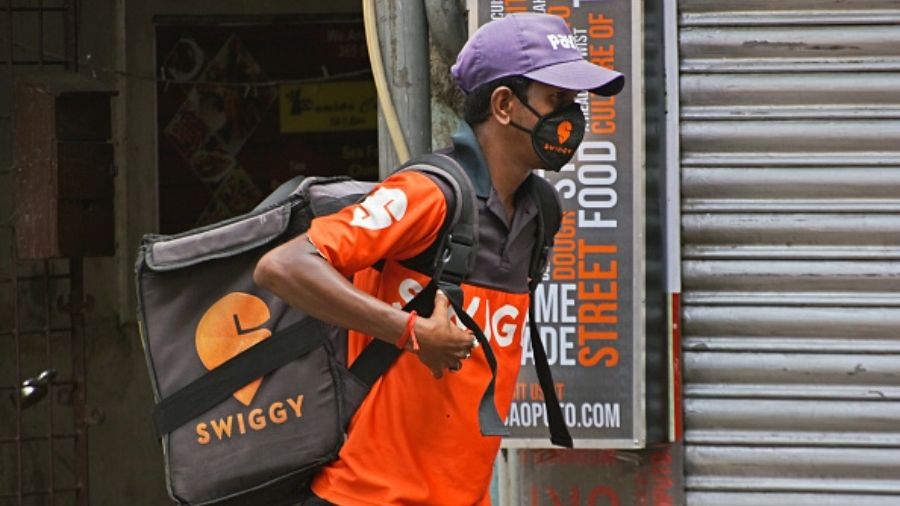 When his Swiggy meal was not delivered last week, actor Prosenjit Chatterjee wrote stern complaint note.
File Picture
---
Published 14.11.21, 12:12 AM
|
---
When his paid-for Swiggy meal was not delivered last week, actor Prosenjit Chatterjee did what most people do --- write out a stern complaint note. Only, instead of sending it to the delivery platform's customer support, he addressed it to Prime Minister Narendra Modi and chief minister Mamata Banerjee, tagged them and launched the image of the missive into social media. It had a brief summary of the situation the actor had been faced with, he even admitted that he had got his refund, but then he went on to foreground his reason for this very public complaint. "What if someone relies on a food app to get food delivered for their guests and the food never arrives? What if someone is depending on these food apps for their dinner? Will they stay hungry?"
There is hunger and hunger
Now, there are many kinds of hunger. There are some who have an insatiable appetite for headlines and sensation. Will not hesitate to denigrate the history of one's own country to feed real and imagined appetites of patrons. But that's not the kind of hunger Mr Chatterjee had in mind. No matter how loosely we use the words "hunger" and "hungry" in the sense of lack of food and nourishment, according to the United Nations' Hunger Report, hunger defines periods when populations experience severe food insecurity, meaning they go for entire days without eating due to lack of money, lack of access to food or other resources. In the recently released Global Hunger Index of 116 countries, India ranks 101st. Wedged between Lesotho and Papua New Guinea, with Afghanistan only two slots behind and Djibouti a shade better off. Since we are always score-keeping, Bangladesh is at 76 and Pakistan at 92. At 116th rank is Somalia. In 2020, India was at 94th position.
Don't be run out
Experts say there is enough food in the world for everyone, and yet 811 million people go to bed hungry each night. Data. In 2020, conflict was the primary driver of hunger for 99.1 million people in 23 countries. More data. An estimated 14 million children under the age of five worldwide suffer from severe malnutrition, and only 25 percent of acutely malnourished children have access to lifesaving treatment. India is not out of this scenario. POSHAN or the Prime Minister's Overarching Scheme for Holistic Nourishment launched in 2018 is itself hungry for more attention and funds. Those are the things to use one's celebrity for. To ensure the future will be better nourished. Empty vessels will always hunger, make noise; of Mr Chatterjee we still have great expectations.