Change is constant
The mobile phone wins hands down — from communication to storage, from entertainment to learning, it is all on your phone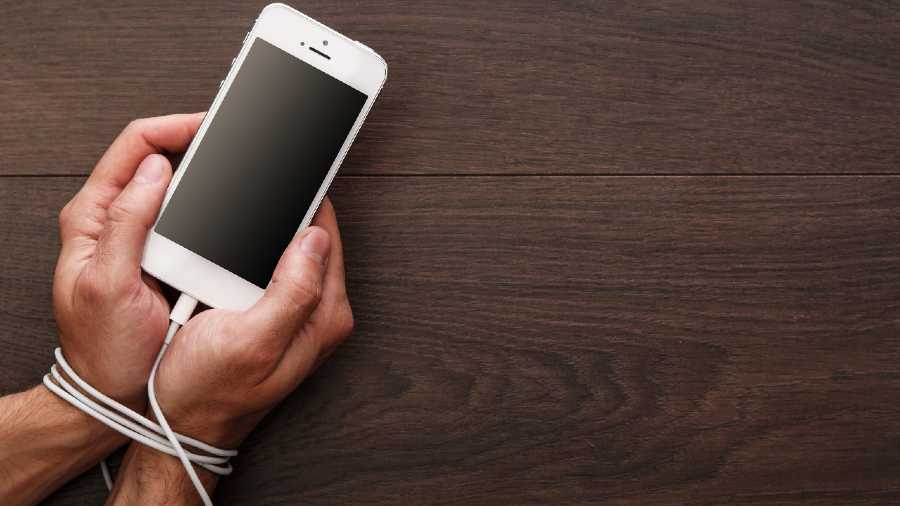 We don't really know, but we can certainly try to understand the implications of the signs of the times.
File Photo
---
Published 11.08.22, 03:18 AM
|
---
Some of us were more disturbed than impressed when we read a poem in The New Yorker written by an Artificial Intelligence bot. The last two lines of the poem on cryptocurrency are chilling: "Of inventing money, just like that,/ I ask you, is nothing sacred?" The AI, code-davinci-002, had been ordered to write the poem in the style of Philip Larkin and it was written in less than a second. "We are being replaced by a button," a friend remarked ominously. Is the time imminent then that our students will produce an essay or a poem with a quick 'command' and we teachers will be reduced to teaching them how to give the right prompts? We don't really know, but we can certainly try to understand the implications of the signs of the times. 
The toddler rushes to the door every time the bell rings, hoping it is 'Amazon Uncle'. He has never been taken shopping because of the pandemic, not even to a glittering mall. No worries. All his toys and clothes are delivered to the door.
Attendance in some schools is through biometric devices. I doubt that we will see the old school register with students' names laboriously handwritten in alphabetical order very much longer and the familiar response, 'Present, Sir', will not be heard. I also see the disappearance of the greetings 'Good morning' and 'Good evening'. It is being gradually replaced with 'Hi' or 'Hello Ma'am' — the teachers' responses to this are mixed. Talking about forms of address, first names are used these days without so much as a 'by your leave' but caution is exercised where gender is involved. No longer is one limited to 'he' or 'she' as some prefer the inclusive word 'they'. The Bengali term, 'aapni', is hardly used by young people — the informal, 'tumi' or 'tui' are far more prevalent. I think that this indicates a preference for an informal conversational style rather than a lack of respect.  
How do the young of today relate to books? Many kindergarteners would much rather look at their tablets than go through their static but colourful books. Even senior students admit that they find it difficult to 'process' their text or reference books or type-written documents. According to them, moving images, sounds, animation, and movie clips, along with bulleted points and handy notes (as seen in many YouTube lessons) make studying much easier. School libraries have begun to house digital material in the form of audio books, films, podcasts, and video lessons. Recently, I happened to view the digital collections in a public library exhibition entitled Treasures and indeed they seemed as valuable as the old manuscripts on display.
Tasks are executed differently too, with Siri or Alexa serving as a useful helpmate. (Worryingly, they even serve as companions to some lonesome youngsters.) For various assignments, screenshots of the design or plan are prepared in advance and then the finished product is presented. Practice sessions of programmes are video-filmed and played back for comments and advice. Students in drama and elocution classes not only learn to throw their voices but are also taught how to modulate them while using microphones. Sport is becoming increasingly fine tuned and those inclined towards games and athletics select their respective areas of specialisation early in life. Sadly, we hardly find children playing a sport for sheer pleasure.
The late Sir Ken Robinson, one of the greats in education, once stated that the young don't wear watches any longer as they are 'single-function' devices. This is not true now: we find more and more young people sporting Fitbit watches to keep track of their fitness regimen — incidentally, these watches tell the time too. But as the most useful device, it is the mobile phone that wins hands down — from communication to storage, from entertainment to learning, it is all on your phone. These are some of the signs of our times. Whether we like them or not, changes will keep coming fast and furious. I have had to adapt to these changes so rapidly in recent years that there was no time to ponder on the good old days. But if I live a little longer, I hope to dwell deliciously on a slower and more intelligible time.
(Devi Kar is director, Modern High School for Girls, Calcutta)