Do not come, do not go
China's red envelopes and more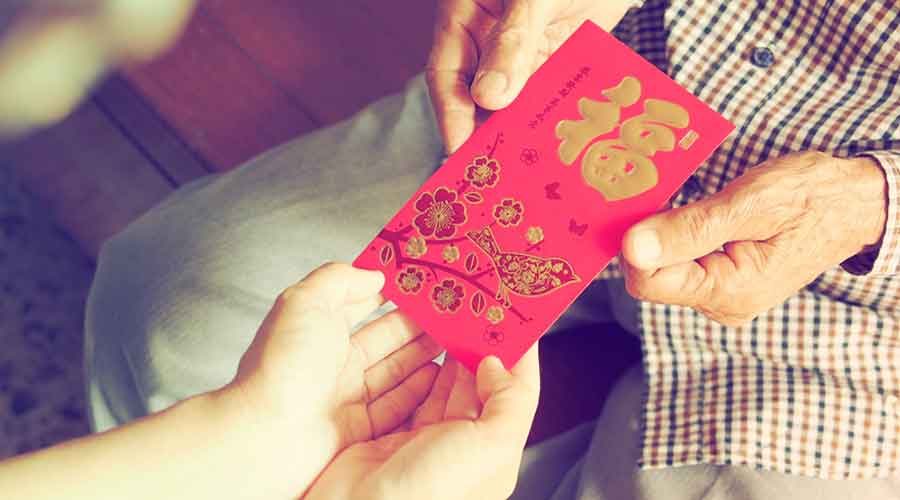 A cash subsidy for those staying back is one such 'red envelope' being offered across China.
Shutterstock
---
Published 05.02.21, 12:17 AM
|
---
Sun Zheng laughed, recalling the time he had to stop his practice of giving 'Red Envelopes' to officials whose approval was essential for the smooth running of his cosmetics unit. Decorative red envelopes containing cash are traditional Chinese New Year gifts, normally exchanged among families. The practice of giving them to government officials had, some years ago, reached such a pitch that the Communist Party had to warn the officials.
What amuses Sun no end is that this New Year, he has received a Red Envelope from the government. As coronavirus cases — including some involving the mutant strain from the United Kingdom — rise in China, affected cities are desperate to prevent the annual mass migration of people to their hometowns to celebrate New Year with their families.
A cash subsidy for those staying back is one such 'red envelope' being offered across the country. The lake city of Hangzhou is offering as much as 1000 yuan, while Yiwu, known as the 'world's supermarket', is not just offering a 500-yuan shopping coupon, but has also requested landlords to halve rent for workers who stay back. It has also offered subsidies to restaurants, salons, and car wash/repair stores that work through the holiday. Moreover, it is making its tourist sites free. In Beijing, the three State-owned telecom giants are offering free data of 20 gigabytes for the holiday.

Effective steps
Airlines, already bleeding since last year, have been told to refund tickets without any charge for the period between January 28 and March 8, and for those who want to travel, fares are at a five-year-low. A four-hour flight from Beijing in the north to the popular island destination of Sanya in the south now costs just 700 yuan as against the normal fare of 2,000 yuan. Then there are the stringent and expensive health measures that travellers must follow: Covid-19 tests — the price has been reduced from 120 to 80 yuan — followed by quarantine on arrival and return, leaves hardly any days for a satisfactory family reunion.
The measures are working: an online poll showed that more than 60 per cent of the respondents decided against travel. Accordingly, restaurants, which used to be booked by families for the New Year, have switched to preparing traditional meals for homedelivery/takeout, focusing on couples and singles. A 25-year-old teacher, Fu Xue, has already decided her New Year schedule: binge watching serials, ordering in special meals and then burning calories walking around her city which she has never had time to explore. Her family reunion on February 12 — New Year's Day — will be online.

Bitter tinge
However, not everyone is happy with this year's New Year motto: 'Don't go, don't come'. A gas deliveryman, Liu Yang, couldn't go home last year because of the sudden lockdown imposed in Wuhan that soon extended to the rest of the country. Like other workers, he had put off travel even after the lockdown was lifted, making do with video chats with his parents and daughter back in their village, confident that he would be able to take an extended break in the New Year. Now his hopes have been dashed.
But Liu is lucky: his gas company pays him on time, unlike the thousands of migrant workers for whom New Year has always been tinged with the bitterness of having to head home without having been paid for months. This year, with the pandemic having already hit them hard, workers have struck work almost 100 times, and posted more than 35 calls for help on the social media platform, Weibo, for wage arrears. Gong xi fa cai (Happy New Year)!