Calming the storm: India should direct international pressure on Pakistan
Pakistan's PM has offered to hold talks, a plea that should not go unheard. We also need to set our house in order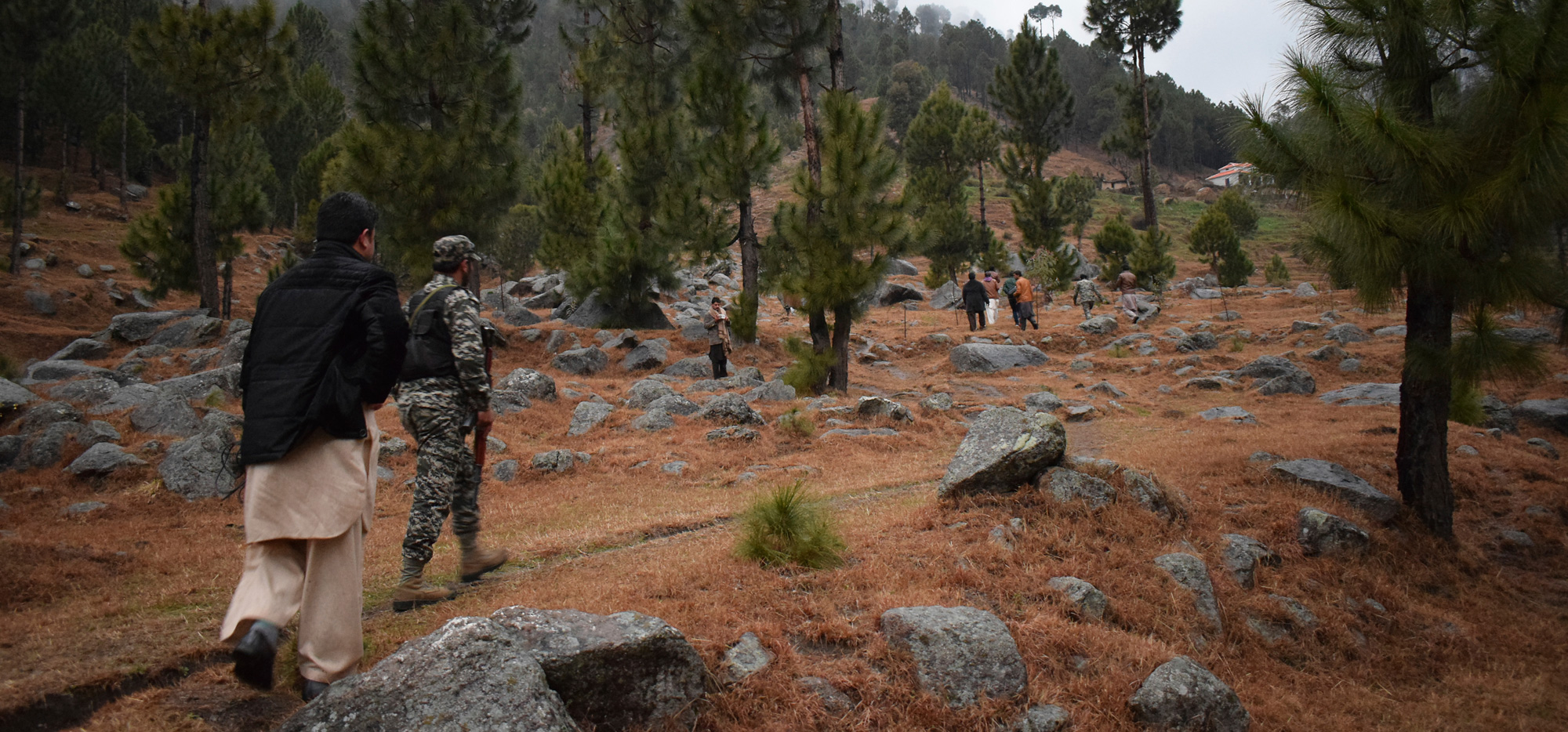 Pakistani reporters and troops visit the site of an Indian airstrike in Jaba, near Balakot, in Pakistan on Tuesday, February 26.
AP Photo
---
Published 28.02.19, 03:26 AM
|
---
One of the casualties of war is truth. The truth is that warfare is an exercise in futility. Recent hostilities on both sides of the border separating India and Pakistan have revealed, once again, the limitations of military engagement as a strategy to resolve disputes. History bears out this inference. Several military conflicts between the two neighbours bound by fraught ties have failed to address mutual concerns and bring about durable peace. On this occasion too, reports from the ground are indicative of a stalemate. After the death of soldiers of the Central Reserve Police Force in a heinous fidayeen attack in Pulwama, India decided to engage in a "non-military", "pre-emptive strike" on a shelter harbouring militants in Balakot, sending its air force across the Line of Control for the first time in decades. Islamabad retaliated against what it called a grave transgression. Reports of incursions by Pakistan's air force have been accompanied by conflicting claims regarding the capture of an Indian pilot in Pakistani territory. India and Pakistan, two nuclear powers separated by a militarized border, cannot afford to escalate the tensions further. A full-fledged conflict — the hounds of war in television studios in both countries are unaware — would cause unimaginable losses to life and property. Sustained military exchanges would destabilize the South Asian region. The international ramifications would also be significant, jeopardizing strategic interests and, possibly, the economy.
What is necessary is a calibrated response that operates at multiple levels to dismantle the terror edifice patronized by the deep State in Pakistan. India should work the diplomatic lines to direct international pressure on Pakistan to sever its ties with jihadi elements. Given Pakistan's own predicament with the monster that it has created, Islamabad's only hope for stability within and outside its borders is to slay it. New Delhi must simultaneously open channels of engagement with Pakistan's civilian government. This could encourage the latter to challenge the alleged grip that the army has on the political administration. Pakistan's prime minister has offered to hold talks, a plea that should not go unheard. There is also the issue of setting the house in order. India's preparedness against militants must be foolproof: the Pulwama attack revealed some worrying gaps. The government must address the army's consistent demands for modernization and funds with immediate effect.