The fog after the Balakot airstrike: What we know, what we don't
Khyber Pakhtunkhwa province where Balakot is located is synonymous with terrorism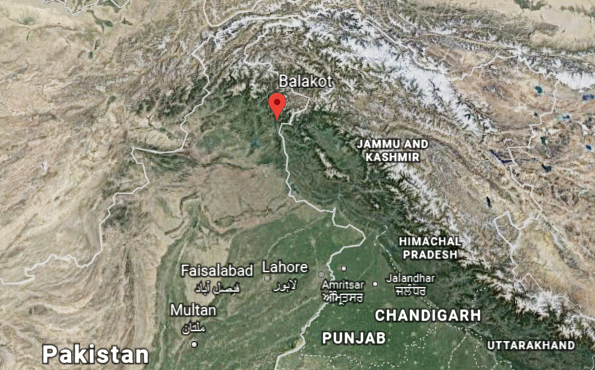 ---
---
Khyber Pakhtunkhwa
Balakot is in the Mansehra district of this province, where Imran Khan's political outfit Pakistan Tehreek-i-Insaf (PTI) is the largest in presence. In 2013, the now Pakistan Prime Minister had defeated all mainstream political parties in Khyber Pakhtunkhwa. PTI has overwhelming presence in the province's Assembly, with 82 seats of the total 124.
Khyber Pakhtunkhwa, according to Pakistani media reports, is synonymous with terrorism in India's neighbourhood. In November 2018, Pakistani newspaper The Dawn reported that a total of 28 terror attacks had happened in Pakistan the previous month. Of these, 14 attacks were in Khyber Pakhtunkhwa.
Abbottabad, where Osama Bin Laden was holed up and later eliminated in an operation, is also in the Khyber Pakhtunkhwa province.
Peshawar is the capital of Khyber Pakhtunkhwa. It is also where on December 16, 2014, six Tehreek-i-Taliban Pakistan gunmen entered an army school and killed 149 people. Of them, 139 were schoolchildren.

At the news conference on the airstrike, the two places named by foreign secretary Vijay Gokhale are Balakot and Khyber Pakhtunkhwa.
Balakot
The place where the Indian government has stated the airstrike happened is 34.5482° north and 73.3532° east. It is just outside Pakistan-occupied Kashmir.
One Pakistani columnist said India's attack was not in Azaad Kashmir, but in Pakistan itself. 'Just to be clear: #Balakot is not in Azad Kashmir. If Indian Air Force planes dropped payload in Balakot, they crossed across the LOC, and then across the entirety of Azad Kashmir, and then into Khyber Pakhtukhwa. India didn't 'cross the LOC'. It has attacked Pakistan,' @mosharrafzaidi tweeted.
It is unclear if the jets crossed Azaad Kashmir. Pakistan defence officials said the Indian jets violated the Line of Control. Gokhale's statement did not suggest that the aircraft entered Pakistani air space.

There is already some fog on casualties that Gokhale mentioned in the morning news conference on Tuesday.
What has formally come out from both sides so far is that an Indian airstrike did happen in Balakot early on Tuesday. 'Large number of JeM terrorists, trainers, senior commanders were eliminated,' Gokhale said in the news conference. But that has not been corroborated by any other source from anywhere yet.
Government sources have told PTI that a formation of Mirage 2000s conducted the attack. Some Indian news outlets have claimed that Maulana Yusuf Azhar, the brother-in-law of Maulana Masood Azhar who ran the terror camp that was targeted, was killed in the strike.
Pakistani media covered the operation differently. Most media outlets gave out the tweets of Major General Asif Ghafoor, the DG of Pakistan's Inter Services Public Relations. Ghafoor, who tweeted minutes after the attack, suggested that Indian jets dropped the payload and turned back after Pakistani jets scrambled.
National Conference leader Omar Abdullah listed the firsts in the airstrike.
Indian Air Force violated Line of Control. Pakistan Air Force immediately scrambled. Indian aircrafts gone back. Details to follow.

— Maj Gen Asif Ghafoor (@OfficialDGISPR) February 25, 2019
A number of firsts from Balakote, the two most obvious are the first time air power has been used to strike in side Pakistan during peace times (last time in 1971 was during war) & first time visible, acknowledged use of force to preempt a perceived terror strike.

— Omar Abdullah (@OmarAbdullah) February 26, 2019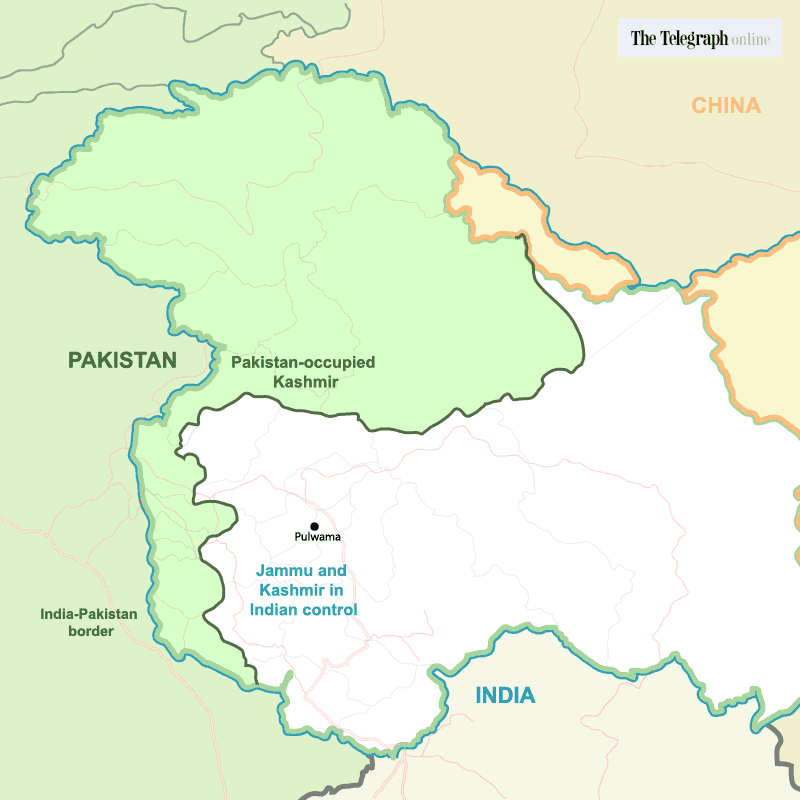 Indian aircrafts intruded from Muzafarabad sector. Facing timely and effective response from Pakistan Air Force released payload in haste while escaping which fell near Balakot. No casualties or damage.

— Maj Gen Asif Ghafoor (@OfficialDGISPR) February 26, 2019
While the ministry of defence and the Indian Air Force have been completely silent till afternoon on the operation, a Reuters report that is datelined Balakot said one villager was injured.

According to the report, Pakistani villagers in the area where Indian jets struck - what officials in New Delhi said was a militant training camp - said they heard four loud bangs in the early hours of Tuesday but reported only one person wounded by bomb shards. 'We saw trees fallen down and one house damaged and four craters where the bombs had fallen," said Mohammad Ajmal, a 25-year-old who visited the site, told Reuters.
But his tweets on Monday also indicated that Pakistan was expecting some action from the Indian side.
Some Indian Opposition leaders seemed impressed by the Balakot strike. Congress leader Abhishek Manu Singhvi tweeted: 'If IAF penetrated that deep without casualties it's a highly successful mission.'
Balakot which is quite far out into the LOC is a deep strike and purportedly where Hafeez Saeed gives a lot of his addresses. If IAF penetrated that deep without casualties it's a highly successful mission.

— Abhishek Singhvi (@DrAMSinghvi) February 26, 2019
COAS visited Headquarters Rawalpindi Corps. Commander Rawalpindi Corps updated COAS on operational situation & state of readiness along Line of Actual Contact (LAC), Line of Control and Working Boundary (WB). COAS expressed satisfaction on the state of preparations & readiness. pic.twitter.com/OjOl0j9q4R

— Maj Gen Asif Ghafoor (@OfficialDGISPR) February 25, 2019