Brush of freedom: Editorial on culture of vigilantism in arts
Some galleries even conceded that art that is deemed controversial is either not accepted, not promoted, or hung in discreet corners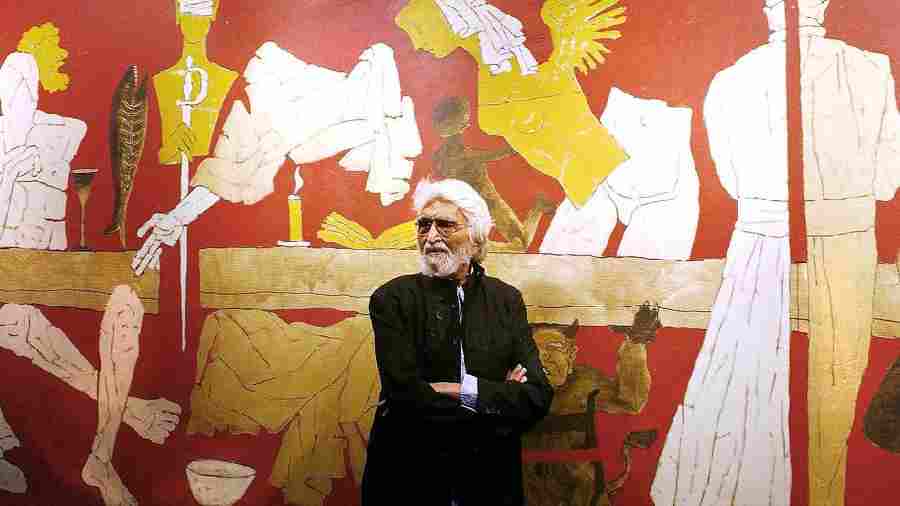 The worth of Indian art market is estimated to be between Rs 1,000 and Rs 1,200 crore , but it is a haven of conservatism.
File Photo
---
Published 28.05.22, 02:59 AM
|
---
Art for art's sake — the idea that art needs no justification and need not serve a political, didactic or economic purpose — is a principle that must be re-examined. There is the longstanding argument that for the market of art and, indeed, artists to prosper, their works should stay aloof from addressing difficult — political — questions. That art, in other words, should serve as a means of escaping reality to remain profitable. This may not be the case always. For instance, the 2022 edition of the India Art Fair brought together young artists who boldly tackled, in a myriad media, questions related to politics, gender and sexuality, caste, class, mental health, the climate crisis and so on and, yet, managed to achieve commercial success. The fair broke records with galleries selling works across price points — the sign of a thriving and lucrative art scene. Hearteningly, the artworks were also representative of diversity: they came from the interior corners of India, spanning Santiniketan in West Bengal to Vadodara in Gujarat to international cities such as Sydney, Brasília, New York, and London and were bought by patrons across the world.
But is art's commercial success always concomitant with artistic freedom on the broader canvas? Recently, right-wing groups targeted Vadodara's Maharaja Sayajirao University's Faculty of Fine Arts alleging that a body of work — it had juxtaposed gods and goddesses with newspaper reports of crimes against women — had outraged religious sentiments of the majority community. In neighbouring Pakistan, the artist, Adeela Sulema, has suffered the ire of the State on account of her artistic vision and sensibility. News of artists being accused of blasphemy is not uncommon in Nepal. Afghanistan, under radical Islamists, and Sri Lanka, battered by a severe economic crisis as well as by ethnic majoritarianism, are not known for being refuges for artists either. The less said about totalitarian China, the better. There is thus a clear correlation between the prevailing political climate and artistic licence. The assault on the edifice of liberalism, manifest in predations on freedom of thought and on the charter of equality, has led to the fostering of a culture of vigilantism in the arts, particularly in Asia. The Indian art market — its worth is estimated to be between Rs 1,000 and Rs 1,200 crore — remains hot. Yet, it is a haven of conservatism. An informal survey of Indian galleries conducted by an art magazine had revealed that patrons are often unwilling to buy art that is experimental or radical; religious themes have been most in demand. Some galleries even conceded that art that is deemed controversial is either not accepted, not promoted, or hung in discreet corners.
The pushback against such conservatism and the resultant censorship is contingent upon the stakeholders' willingness to shun the apolitical and for the public to inculcate an awareness about art's role as resistance. The central dilemma lies elsewhere: benign art is deemed to be lucrative. This prevailing orthodoxy must change. Art must provoke thought and, yet, remain lucrative. This prevailing orthodoxy must change.