Back off: Editorial on increasing hostilities between US and China over Taiwan
The signs are worrying — and could turn ominous with a single miscalculation from Beijing, Taipei and Washington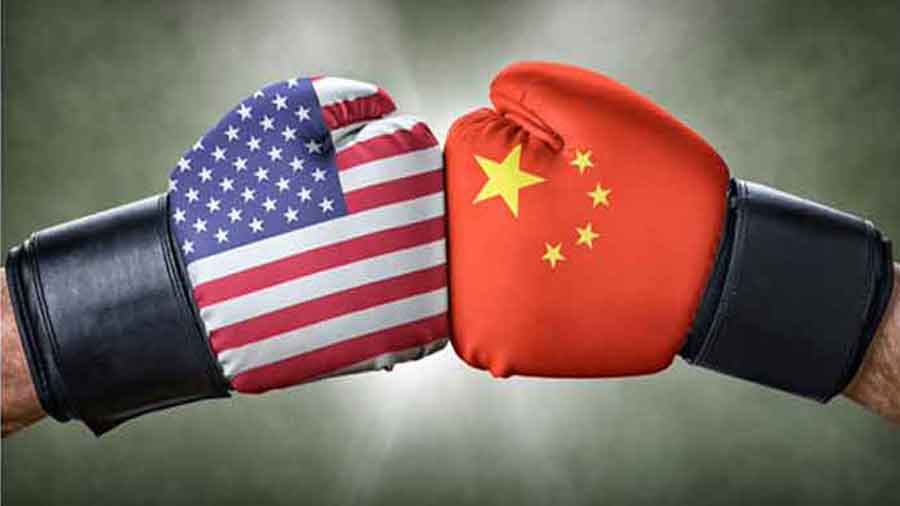 Representational image.
Twitter
---
Published 10.08.22, 04:01 AM
|
---
The Indo-Pacific region is on the boil a week after a Taiwan visit by Nancy Pelosi, the Speaker of the United States of America's House of Representatives, sparked anger in Beijing, which claims the self-governing territory. China has extended military drills in the waters around Taiwan, shot missiles over the island, and flown multiple jets well across the median line that has traditionally served as their maritime boundary. The signs are worrying — and could turn ominous with a single miscalculation from Beijing, Taipei and Washington. But when the world's two biggest powers, the US and China, are involved, the implications of these tensions and any escalation will be felt around the globe. It is vital that both Beijing and Washington proactively seek to defuse this crisis at a time when the war in Ukraine and high inflation are already pummeling the global economy. Such an approach will not be easy for either, with a combination of strategic temptations and domestic compulsions hanging over the US-China relationship. Midterm elections to the US Congress in November disincentivise any step from Washington that Republican critics can portray as being soft on China. Meanwhile, the Chinese president, Xi Jinping, faces his communist party's own upcoming Congress where he will seek formal approval to extend his decade-long rule. He, too, cannot afford to appear weak.
Yet grave crises can also force major powers to develop mechanisms that help them — and the world — avoid unintended consequences. After the October 1962 Cuban Missile Crisis, the US and the Soviet Union established a hotline between their leaders. Through the 1970s and the 1980s, the two superpowers of the time — while in an existential contest — concluded a series of arms control treaties that served to reduce the threat of an unplanned nuclear conflict or the chances of strategic misunderstandings between them. That required trust among interlocutors built over decades of talks. That trust is lacking among the current crop of serving diplomats. But both sides have veterans who can be recruited again to lead talks and rebuild mechanisms for communication. China has already moved the status quo by making repeated violations of Taiwan's airspace the new norm. It can showcase those gains domestically and step back from the brink. The US must also avoid any military moves in the region, at least in the immediate future. The rest of the world must not face the consequences of their game of chicken.