Tripura to adopt a tourism policy soon
The draft policy had been prepared for 2019 to 2024 and will be placed in the cabinet meeting for approval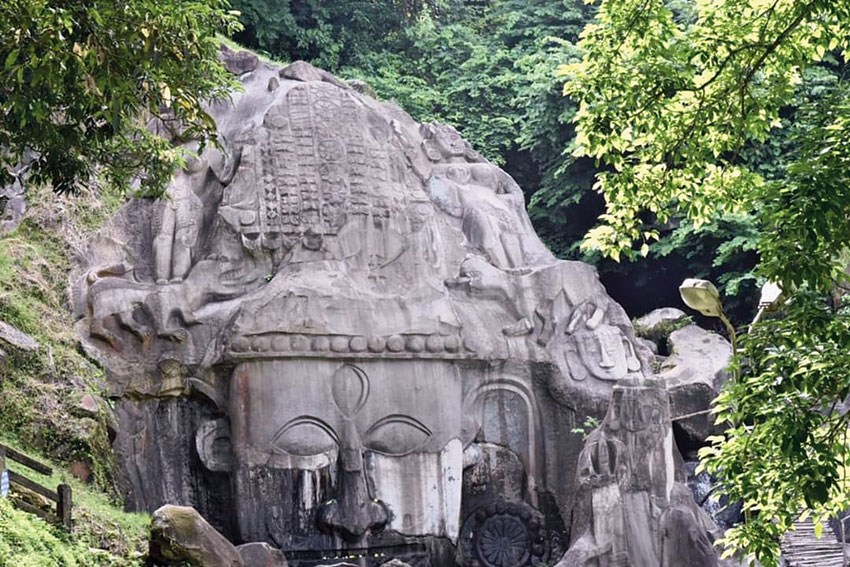 A tourist spot at Unakoti district in Tripura
Picture by Tanmoy Chakraborty
---
Agartala
|
Published 19.12.19, 10:10 PM
|
---
The Tripura government will adopt a policy covering all aspects of tourism in the state.
The policy will cover various categories of tourism like generation of employment, incentives for entrepreneurs and self-reliance of a large number of youths in the state.
The draft policy had been prepared for 2019 to 2024 and will be placed in the cabinet meeting for approval.
Speaking to reporters here on Thursday, tourism minister Pranajit Singha Roy said the government has initiated a "Tourism Vision" to expand the broader sense of tourism in Tripura.
"With a view to developing the entire Northeast region, the state government initiated a plan to build a tourist circuit in the state and also boost the tourism of all the states of the region. Moreover, this policy includes spiritual tourism, health tourism, film tourism, tea tourism," Sinha Roy said.
Singha Roy also said his government also extended financial support of Rs 10 lakh to purchase vehicles for the cab services in various tourist destinations where youths willing to work as drivers and guides would also be trained.
The minister said the policy includes infrastructure development, construction of a helipad at Dumboor lake, log huts in various tourist spots, cafeterias by local self-help groups, construction of five-star hotels in public-private partnership (PPP) mode, ropeways, golf courts, Panchakarma treatment centres and amusement parks.
At present, there are three log huts spread across Baramura eco park in West district and Tepania eco-park in Udaipur subdivision of Gomati district and five log huts in Sepahijala wildlife sanctuary in Sipahijala district.
Tourists can stay in these huts as the tourism department and forest department has signed an agreement recently. "Work is on to develop railway package tours. A cultural programme has already started at Neer Mahal.
The government also introduced a scheme — Prayatan Shohayak Prakalpo — for entrepreneurs willing to set up a business where Rs 5 lakh would be given as loan with minimum interest," the tourism minister said.
He said in 2017-18 a total of 4.83 lakh tourists visited Tripura and in 2017-18, the number was 5.29 lakh while a total of 3.77 lakh tourists visited the state during the current financial year till November.