Tripura CM Biplab Kumar Deb vows to protect languages
International Mother Language Day celebrated at Rabindra Satabarshiki Bhavan on Friday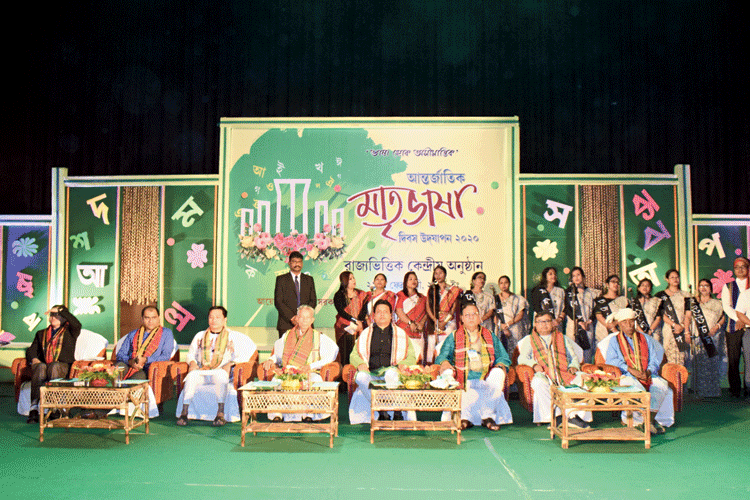 ---
|
Agartala
|
Published 21.02.20, 08:23 PM
---
Tripura chief minister Biplab Kumar Deb on Friday took a pledge during the observance of International Mother Language Day and said his government will work to save every single language or dialect so that it doesn't get extinct.
The Bangladesh assistant high commission in Tripura and the state government jointly organised the main event of the International Mother Language Day at Rabindra Satabarshiki Bhavan here on Friday.
The event began with a colourful rally and with a painting exhibition.
Diplomats of the visa office and assistant high commission paid floral tributes to the martyrs of language movement who lost their lives to the Pakistan Army on the streets of Dhaka of present-day Bangladesh in 1952.
"The mother tongue is the one and the only medium to share the emotions of the mind with others. It is our responsibility to respect our mother language. It is the most important thing required for personal development. Our government will work to save each and every language or dialect so that it didn't get extinct," Deb said while inaugurating the event.
Bangladesh MP Md Abdus Shahid, who joined the Mother Language Day celebrations here, paid his respects to language martyrs.
The state government honoured three persons from the near-extinct Chaimaar ethno-linguistic group, who are the last speakers of the language. Chaimaar is a tribal clan in the Halam community and one of Tripura's 19 recognised indigenous communities.
Education minister Ratan Lal Nath said those who can't respect their mother language can't be respected, however educated the person might be.
"Our government is working to develop a different language like Kokborok, Chakma, Reang and other languages. It is the birthright of a child to speak the language learned from its mother," Nath said. International Mother Language Day was proclaimed by Unesco in 1999. It is observed every year to promote linguistic, cultural diversity and multilingualism since February 2000.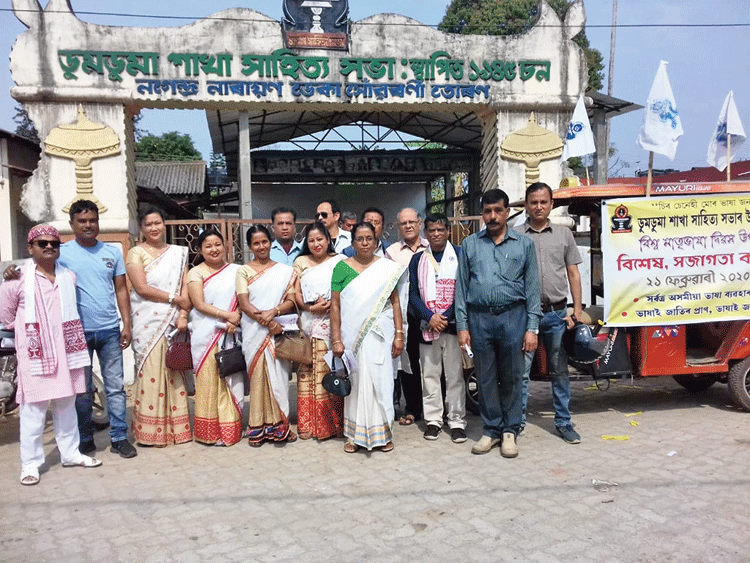 In Doomdooma, an awareness programme on Assamese language was launched by the Asam Sahitya Sabha.
Arjun Barua, president, Tinsukia Sahitya Sabha, said: "We urged people to use Assamese in their every day life."
Deben Deka, secretary of the Doomdooma Sahitya Sabha, and hundreds of supporters were present on the occasion.
"Our children should be educated in Assamese," Deka, said.
Additional reporting by Manoj Kumar Ojha in Doomdooma