Tourism hope on sanctuary
Financial assistance to increase the depth of Jopong Patang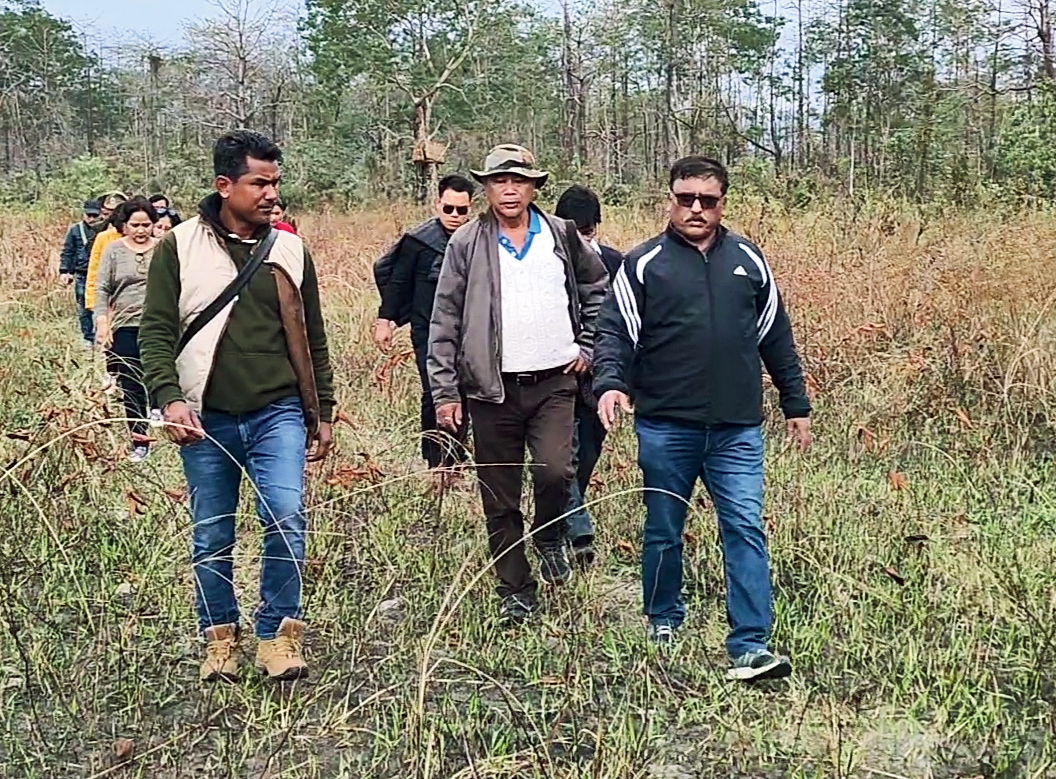 ---
|
Pasighat
|
Published 06.01.20, 10:38 PM
---
Arunachal Pradesh principal chief conservator of forests Manmohan Singh Negi on Monday said the D. Ering Wildlife Sanctuary here had huge potential for tourism.
During the tour of the core areas of Borguli range, Negi said the sanctuary had improved a lot since he had served as divisional forest officer in 1988-89. "I am glad to see the sanctuary has improved a lot owing to the efforts of the present DFO Tasang Taga along with range officers and field staff. The management intervention is very good and focus on conservation and protection of wildlife had led to thriving wildlife. Hence, the sanctuary now has huge tourism potential and tourists must surely visit," he said.
Negi inspected the vast grasslands and natural lake (called Jopong Patang), besides the construction of a range office, transit camp and a watch tower. On coming across an orphaned elephant cub, which has got separated from the herd, Negi suggested Taga to provide it proper care by veterinary doctors.
Negi also assured to look into providing financial assistance to increase the depth of Jopong Patang so that the water does not dry up during winter forcing animals to move out in search of water to areas prone to hunting.
He also felt the need to provide flood protection along the thick forest of Jopong in the north, where erosion by the Siang was threatening wildlife habitats and the core zones after the river was diverted toward the sanctuary owing to floods in lower Mebo.
Negi was accompanied by former DFO Tashi Mize, State Wildlife Board member M. Tayeng and range officers O. Tayeng and D. Koyu, among others.