Six houses gutted in Udalguri
It took two fire tenders one hour to douse the blaze that began around 9pm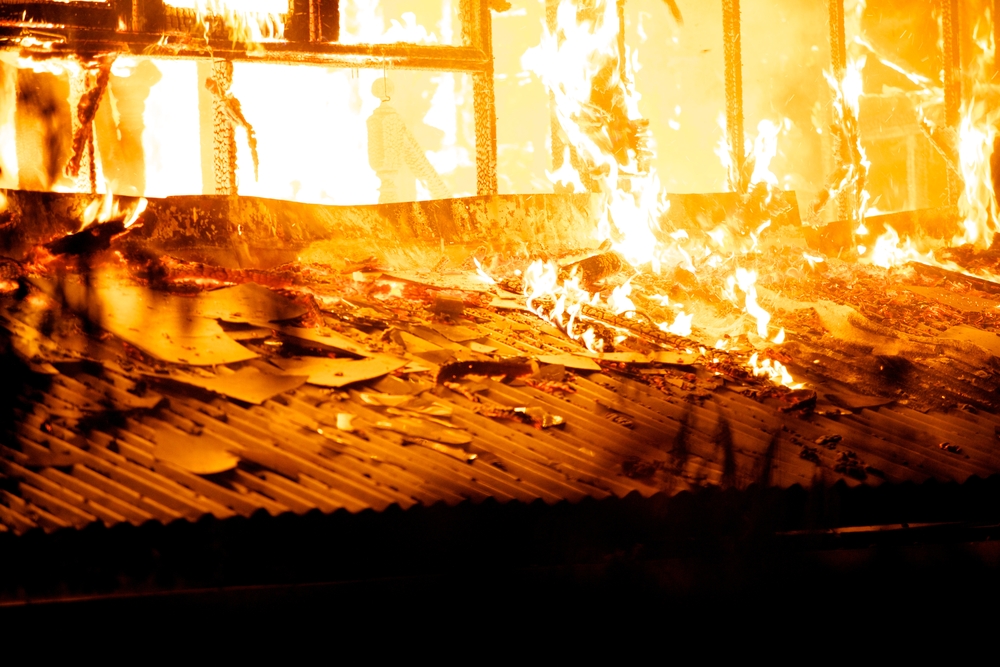 ---
|
Udalguri
|
Published 27.05.20, 09:14 PM
---
A raging inferno at Tangla town in Udalguri district of Assam reduced six houses to ashes on Tuesday evening. It took two fire tenders one hour to douse the blaze that began around 9pm.
The source of the fire has not been traced yet but it could not have been a short-circuit as there was no power supply in the Pujakhola locality at that time. The fire became an inferno as the flames spread to the adjoining houses and six LPG cylinders in those houses exploded.
No was injured as the people quickly vacated their houses but the fire left nearly 30 people homeless and destroyed property worth Rs 30 lakh, including two motorbikes. The displaced people have shifted to relatives' houses. Fakira Ansari, who lost his home, said the fire-fighters reached in time and saved the locality. "I have lost everything. Nothing could be retrieved from my house. Fortunately, my family is safe."
It was also a nightmare for Sankar Basfor and his daughter, who is worried about her future as all her educational certificates were burnt to ashes.
Bhim Ram, a trader, said, "I lost my house and my business goods in the fire. I do not know how to support my family now."
Akon Rabha, Raj Kumar Prasad and Manik Ali are the other three whose houses were gutted. Tangla Municipal Board vice-chairman Sankar Sarkar visited the families on Wednesday and distributed ration and apparel.
Paneri legislator Kamali Basumatari also visited the families and assured them of financial assistance.