Shun-BJP call to 'save Assam'
The BJP has not been moved by the peoples' protests against the citizen bill, says Tarun Gogoi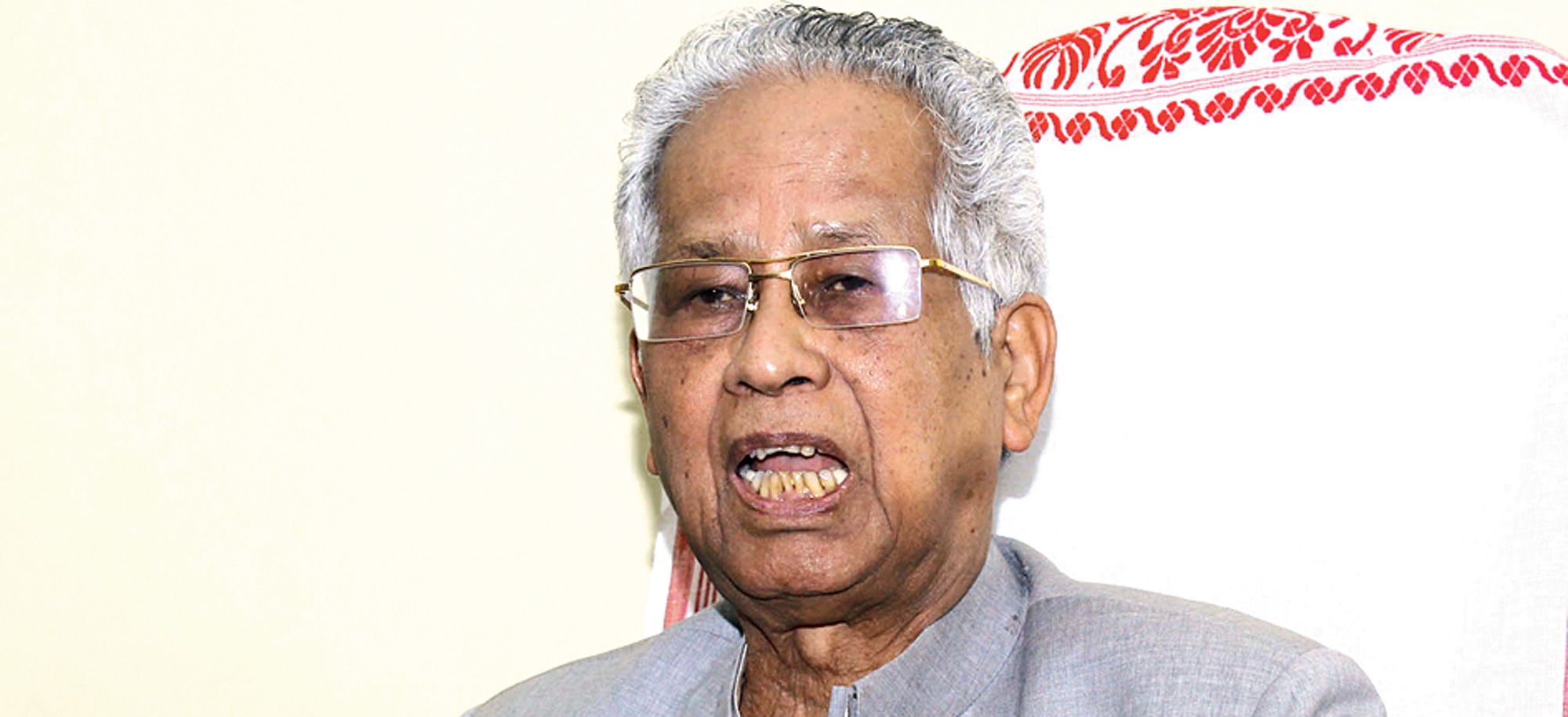 Tarun Gogoi in Guwahati on Saturday.
UB Photos
---
Guwahati
|
Published 16.02.19, 06:21 PM
|
---
Assam's former chief minister Tarun Gogoi on Saturday urged the people of the state to reject the BJP in the next parliamentary elections to save the identity of the Assamese people.
The veteran Congress leader said, "The BJP has not been moved by the people's protests against the citizenship (amendment) bill which has the potential to destroy the separate identity of the Assamese. The party said it could not pass the bill in the Rajya Sabha due to lack of majority. No one in the party mentioned anything about protest across the state and the region as the reason for not tabling the bill in the Rajya Sabha.
"There is a danger of the BJP trying to pass the bill again. This party has to be defeated in the elections to save the Assamese identity. Only then victory of Assam will be achieved. The final battle is the parliamentary election."
Gogoi said the Congress has a chance of making a comeback. "The citizenship bill is a major issue in the next election. The people should vote for the Congress or any other party with a chance of winning except the BJP. Even the role of the AGP is suspicious. The party is not blowing hot as it was doing a few days back. I will not be surprised if the AGP returns to the coalition led by the BJP."
The Congress leader also accused the government of taking the issue of National Register of Citizens (NRC) lightly.
"The voter list has been prepared and people will vote in April, way ahead of the July deadline for the NRC. People not included in the NRC will cast votes. The value of the NRC has been undermined," he said.
Gogoi laid a wreath at the coffin of martyred CRPF jawan Maneswar Basumatary of Assam at the Borjhar airport on Saturday evening.
On Wednesday, the Forum Against Citizenship Act Amendment Bill urged the masses to vote against the ruling BJP which, it said, is trying to pass the bill.
Forum president Hiren Gohain said, "If this government returns to power, it will do more harm to our society. We urge people of Assam and the rest of the Northeast to vote against the ruling party. Only that will solve the problems being created by the ruling BJP throughout the country."