Self-defence camp for young women in Guwahati
State social welfare minister Pramila Rani Brahma will inaugurate the training programme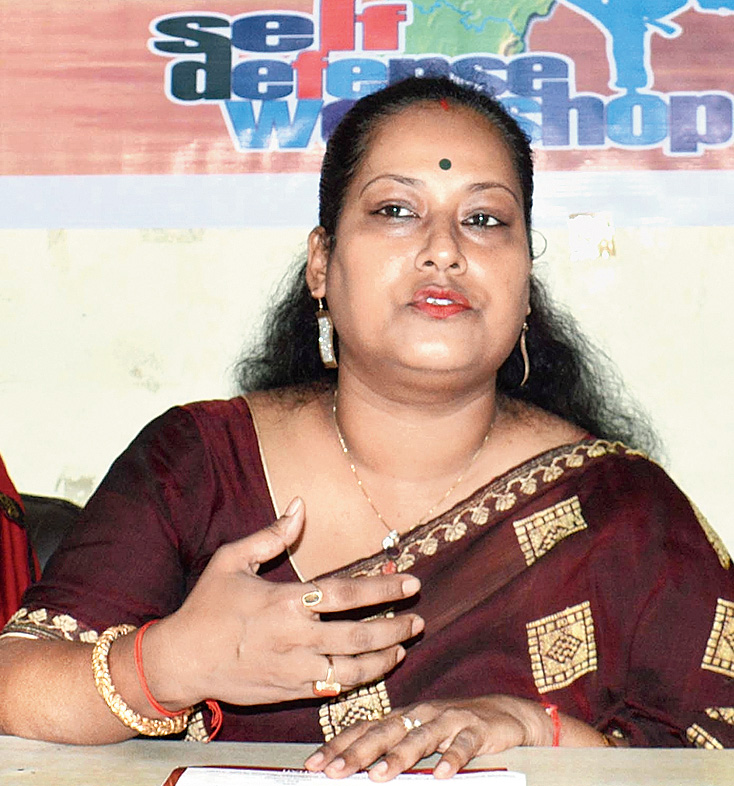 ---
|
Guwahati
|
Published 11.11.18, 06:56 PM
---
A city-based group dedicated to women's empowerment and the fight against rising cases of rape in Assam, on Sunday announced an eight-day self-defence training camp for 100 women from across the state from December 16.
Juzaru-The Fighters, (juzaru means fighter in Assamese) will impart the training to girls and women over the age of 14, who are eligible to register for the residential training at State Institute of Panchayat and Rural Development at Kahikuchi, Azara.
The group has roped in former inspector-general of police and martial arts expert Subhrajyoti Hazarika to design and conduct the short- term self-defence course comprising martial arts and psychology classes.
State social welfare minister Pramila Rani Brahma will inaugurate the training programme.
At a news conference Juzaru president and lawyer Junmoni Devi Khound said, "We believe that every woman is born powerful but because of various reasons and effect of a male-dominated society, she is not able to bring out her capabilities. We have taken this problem seriously and decided to do something to make a woman mentally and physically strong to face any eventuality, especially in view of the rising number of rape cases in the state. Minors and old women are becoming victims of rape. People have even begun to play politics with rape, terming it as revenge of one community against another. It is shameful and a crime."
Khound said apart from the physical trauma, a rape victim suffers throughout her life and never really recovers.
"She is made to recount the incident several times during the trial of the rapist, if he is ever brought to book. Society will never move forward if this trend continues. After the Nirbhaya incident in Delhi, tough laws have been invoked. The Protection Of Children from Sexual Offences (Posco) Act has also been amended but rapes have not stopped," Khound added.
Juzaru has asked all schools, colleges, universities, panchayats and NGOs across the state to send prospective trainees to participate in the camp.
Those interested have been asked to contact Julie Chakravarty at 9401992771, Krishna Sarma at 9864323346 or send an email to fightersjuzaru@gmail.com till 2pm of December 16.