Report shows how migrants tried to enter NRC
Hajela blacklisted use of 1961 NRC, Pre-71 voter lists, citizenship and refugee certificates and pre-71 ration cards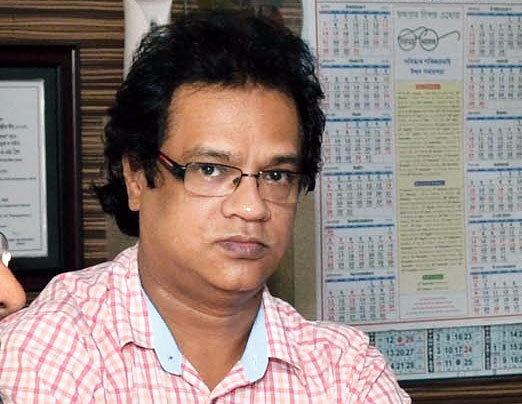 ---
Guwahati
|
Published 27.10.18, 07:06 PM
|
---
 Assam NRC coordinator Prateek Hajela's report to the Supreme Court, suggesting rejection of five admissible documents for the claims and objection process, reveals how Bangladeshis tried to enter their names in the National Register of Citizens using fake documents.
The report, made available to petitioners in the case, cites the case of Nikhil Das who entered Assam in 2011 from Bangladesh through Tripura and made forged relief eligibility certificate (REC), PAN (permanent account number) card, Aadhaar card and voter card and tried to enter his name in the NRC in Cachar district of Barak Valley.
According to the report, Nikhil submitted an NRC application form at Barak Shristi Haat NRC Seva Kendra for inclusion of his name and that of his father Nitai Das, mother Bali Das, brother Nokhindra Das and sister Ankhi Das.
During the district magistrate's investigation, it was found that except Nikhil, all other members of his family were still residing in Kachua village under Dherai police station in Sunamgang district, Sylhet division, Bangladesh.
Nikhil entered India without any legal papers in October 2011 through Agartala, Tripura, and started living with his uncle in Silchar. During this time, he prepared several fake documents through a lawyer.
For the purpose of inclusion in NRC, he prepared a fake REC in the name of a fake paternal grandfather, through whom he showed his lineage and that of his siblings. He also obtained linkage documents like birth certificates, PAN cards and Aadhaar cards for himself and his family.
During investigation, since the residential address given by Nikhil could not be located, he was called over phone to appear before the local registrar at the NSK.
When Nikhil appeared before the local registrar on May 18 with his maternal uncle and during investigation they confessed that Nikhil had illegally entered India in October 2011 and got an REC forged through a lawyer for Rs 8,000 and a voter card made by paying Rs 1,500.
He also confessed to have collected birth certificates and made PAN cards for his family to impersonate fake identities. "The Cachar case of Nikhil Das can actually be only the tip of the iceberg," the report said.
The NRC authority has filed an FIR against Nikhil.
The Assam government had constituted a special investigation team (SIT) to monitor investigation into NRC-related cases. "It has been learnt that emanating from NRC around 484 cases of forgery have been taken up across the state but it seems that not much progress has happened in the investigation of such cases by the police either at the districts or by the SIT," the report said.
Hajela also told the court that authenticity of only 7.4 per cent of 1,43,714 refugee registration certificate and 17.4 per cent of 66,559 citizenship certificates could be verified. Besides, 112 RRC and 376 citizenship certificates were found to be forged.
The five documents Hajela sought to be exluded are 1951 NRC, voter lists up to March 24, 1971, citizenship certificates, refugee registration certificates and ration cards issued prior to March 24, 1971.