Rain hits vegetable supply in Assam
The farmers have lost at least 20% of their produce to natural calamities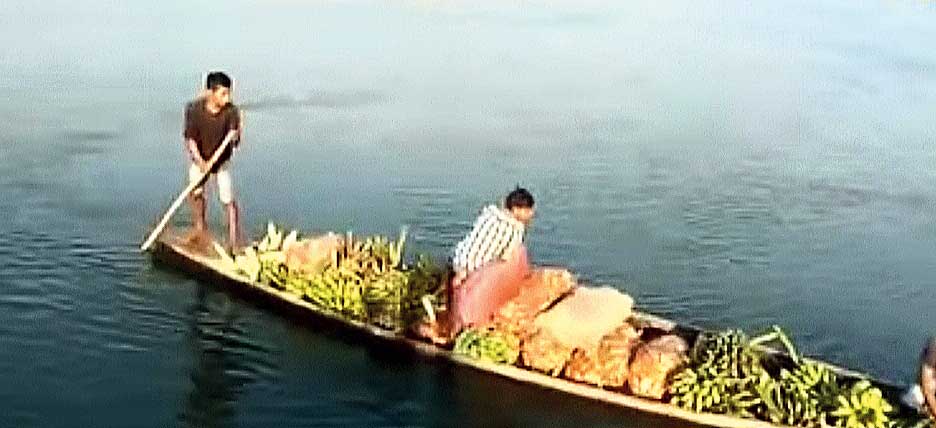 ---
---
Farmers in Assam are struggling to supply vegetables to people in their respective districts amid the nationwide lockdown as unseasonal bad weather is damaging their crops.
Many districts in the state are completely dependent upon intra-district production of vegetables as the government has ordered indefinite ban on inter-district movement of vegetable carriers to prevent the spread of Covid-19.
Agriculture minister Atul Bora is monitoring the demand and supply chain of agricultural produce in the state, a government release said.
Devajit Moran, a farmer of Tengapani village in Tinsukia district of Upper Assam, told this correspondent on Monday, "We farmers are in great distress because of the unseasonal rain and storm which have flooded our fields and destroyed our crops. But we will fight hard to supply vegetables to the people in our districts amid the lockdown."
He said most daily wage workers have returned to their native places for Rongali Bihu and will return only when the lockdown is lifted. Therefore, he was working in his fields with his family members to collect the vegetables as early as possible to prevent them from getting damaged and will supply them to the market as vehicles were reaching late due to the heavy rainfall.
"The link roads are in poor condition and the Zubeen Garg bamboo bridge, our lifeline to Assam, is damaged. We are dependent on a single boat," Moran said.
Though administratively the border village is under Tinsukia, geographically it is closer to Namsai district of Arunachal Pradesh.
Farmers across Assam had expected a record crop this year but the unfriendly weather conditions and the unprecedented lockdown have robbed them of the chance to reap profits. There are no daily wage workers to help with harvesting, almost no transport facilities in many areas and, above all, no storage facilities.
Bhagyawati Moran, another farmer said, "This year, things are tough. The major worry is how to store the produce during this period. We have to keep the produce —pumpkins, brinjals, ladies' fingers, watermelons, bananas, lemon, xaak (leafy vegetables) and others — in the open field as we don't have space to store them in our small houses. If the rain continues or if the produce gets stolen, our efforts will be ruined." Moran has already donated a lot of vegetables to old age homes and orphanages.
The farmers have lost at least 20 per cent of their produce to natural calamities. Many of them have outstanding dues and can't afford crop damage.
Tulya Chetia, a farmer and teacher in Sivasagar district, said, "Every year farmers suffer crop loss due to rain, storms, hailstorm, floods and erosion. Compensation, especially to small farmers, can improve their lot and boost the rural economy."