Plea to review government stand on teachers
Altogether 1,162 students of Doomdooma circle had applied for admission into bachelor's course in Doomdooma College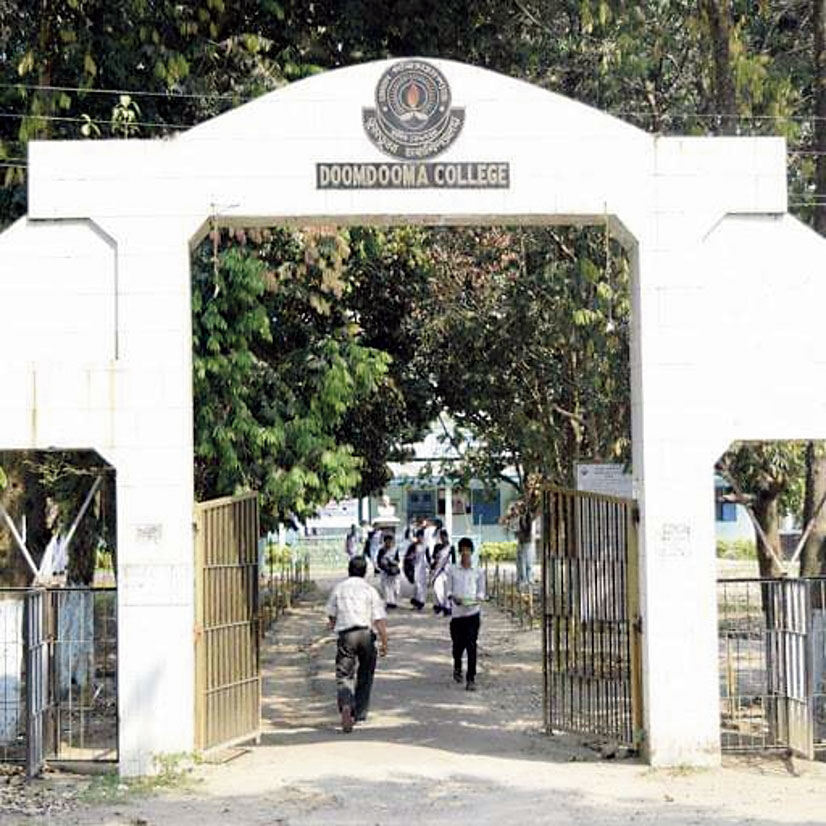 Doomdooma College.
Picture by Manoj Kumar Ojha
---
Doomdooma
|
Published 15.06.19, 06:38 PM
|
---
About 700 students could not get admission in Doomdooma College because of the Assam government's decision to do away with the services of contractual teachers, principal Prakash Jyoti Borthakur alleged on Saturday.
The college, which has only 300 seats for day classes, had, till last year, admitted additional 300 students in morning classes by appointing contractual teachers. However, this year, the government's decision has left the college in a fix. The college's governing body had submitted a letter to Dispur in April, seeking permission to appoint teachers on contract but it has not received any reply so far.
Borthakur said, "Doomdooma College can admit students in its morning shift if the government gives permission to appoint contractual teachers. Many students have already taken admission in other colleges. The government must review its decision."
Doomdooma Congress MLA Durga Bhumij said, "I have requested the government to review its decision as it is affecting both the colleges and the students."
Surojit Moran, president of the Asom Jatiyatabadi Yuba Chhatra Parishad's Tinsukia unit, said, "The government had said that education is not a mere department but a tool to inculcate in students the values of humanism. Is it right to deprive poor students of college education?"
Altogether 1,162 students of Doomdooma circle had applied for admission into bachelor's course in Doomdooma College. Some students alleged that with Dibrugarh University introducing choice-based credit system (CBSC) in degree-level courses, some colleges have stopped enrolling students in pass course. CBCS is a flexible system of learning where "credit" defines the quantum of syllabus prescribed for a course and the hours of instruction required.
In his last budget speech, finance minister Himanta Biswa Sarma had announced establishment of another degree college here but it hasn't been implemented yet.
Several students' organisations, including the All Moran Students' Union, All Assam Students' Union and the All Tea Tribes Students' Association, met Lakhimpur MP Pradan Barua on June 11 during his maiden visit to Doomdooma after winning the Lok Sabha elections and submitted a memorandum, seeking his intervention into the matter.
Doomdooma College, established in 1967, is affiliated to Dibrugarh University and recognised by the University Grants Commission.