Plea to keep sulai antidote handy
The move is a follow-up of a departmental review of the causes and the circumstances leading to the high casualty in the recent hooch tragedy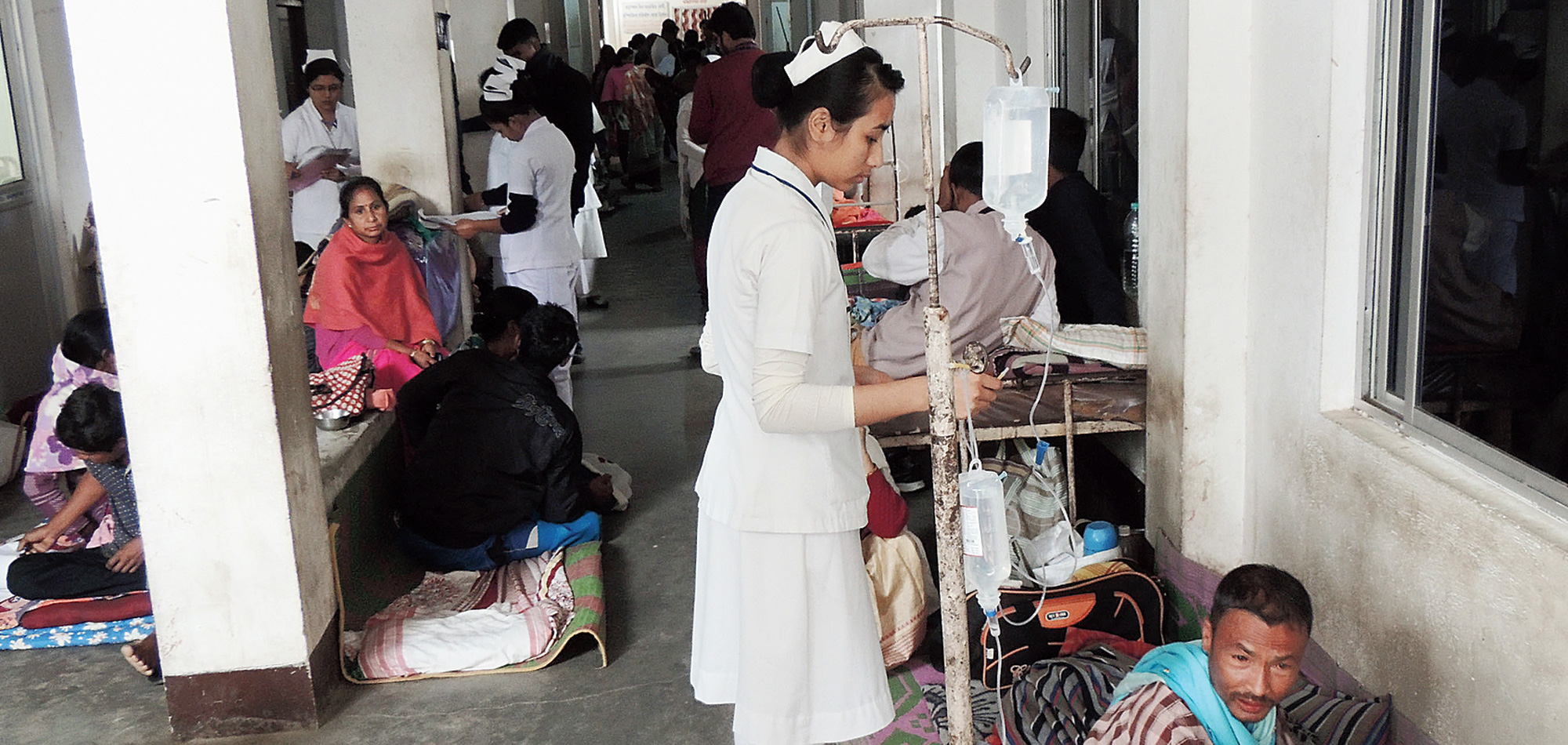 Craving for cure
The Telegraph picture
---
Guwahati
|
Published 09.03.19, 07:34 PM
|
---
The Assam excise department will formally move the state health department with a request to make available the antidote to methanol in every tea garden and district hospital to check/minimise hooch-related deaths in the state.
The move is a follow-up of a departmental review of the causes and the circumstances leading to the high casualty in the recent hooch tragedy.
The review suggested more lives could have been saved had the victims been administered ethanol, the antidote, within a couple of hours of exposure.
Over 155 people, mostly tea garden workers, died in Golaghat and Jorhat district in Upper Assam between February 21 and 26 after consuming sulai (hooch). Most of the affected were admitted to hospital as late as 24 hours or 48 hours, doctors said.
Methanol or methyl alcohol can cause death, impair vision, induce high toxicity and metabolic acidosis, a condition in which the body produces excessive acid.
"The job of the antidote (ethanol) is to block conversion of methanol into toxin. An antidote becomes ineffective if toxin enters the blood. So it has to be administered as soon as possible, within a couple of hours. Most of the affected people were very late in reaching hospitals," director, medical education, Anup Barman, said.
The excise department wants to ensure availability of the antidote to methanol poisoning caused by sulai or any other spurious liquor, popular with people belonging to the lower economic strata, at local hospitals, including community health centres.
The excise department will also request the health department to come up with a standard operating procedure for treating victims affected by poisonous hooch by updating doctors, especially in Upper Assam, about the treatment protocol so that they can tackle such cases at the local level.
Sailendra Pandey, the public-relations officer to excise minister Parimal Suklabaidya, said the minister and senior department officials Jishnu Barua and Rakesh Kumar, among others, were coming up with effective measures to check a rerun of the hooch tragedy.