Notice to Super 30 founder
Gauhati HC sends notice to Anand Kumar of "Super 30" fame, asking him to reply to a PIL by 4 IIT students who accused him of making false claims about his classes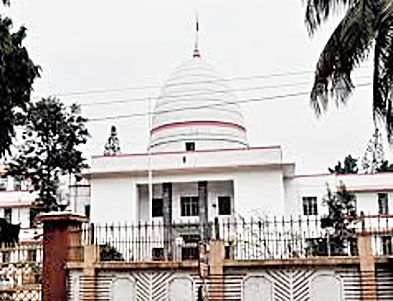 ---
|
Guwahati
|
Published 21.09.18, 08:00 PM
---
Gauhati High Court on Friday issued a notice to Anand Kumar of "Super 30" fame, asking him to reply to a public interest litigation (PIL) filed by four students of IIT-Guwahati, accusing him of making false claims about his Super 30 classes.
The notice was issued by a division bench of Chief Justice (acting) Arup Kumar Goswami and Justice Ajit Borthakur.
In the PIL (number 62/2018), the petitioners have sought an inquiry and appropriate action based on the findings of the inquiry.
Senior advocate Ashok Saraf and advocate Amit Goyal appeared for the petitioners.
Saraf submitted before the court that because of the "wrong" projections made by Anand Kumar each year, a large number of students from the Northeast and other parts of the country were approaching him with full faith and hope that he would help them qualify in the tough IIT entrance exam.
"But Kumar asks the IIT aspirants to take admission in his Coaching Institute namely Ramanujam School of Mathematics by charging a sum of around Rs 33,000 per students for teaching them," said Amit Goyal.
Anand Kumar, a mathematician from Bihar who rose to fame for his Super 30 classes, is known for mentoring students from a poor background and helping them make it to the IITs. He claims that almost all of his Super 30 students get into the prestigious institutes.
Goyal mentioned that most of the time, Kumar travels to different places in India and abroad and does not devote sufficient time to the IIT aspirants who take admission in Ramanujam School of Mathematics.
Goyal said that the petitioners found after enquiries that after 2008, Kumar has not run any Super 30 classes.
"Whenever IIT results are announced, Kumar appears before the media with some of the students of Ramanujam School of Mathematics and other students and claims they are Super 30 students and have qualified in the IIT entrance exam," Goyal said.
Saraf submitted before the court that by making a false claim, Kumar is not only cheating the IIT aspirants and their guardians but also the common people of this country.
According to Goyal, Kumar's false claims have also been uploaded on Wikipedia website and some social media platforms.
It was also alleged in the PIL that this year (2018) Kumar claimed that 26 of his Super 30 students cleared the IIT entrance exam but he has not yet disclosed their names.
After hearing the PIL, the high court issued a notice to Anand Kumar as well as to Abhayanand, former director general of Bihar police of Bihar, who started the Super 30 with Kumar in 2002.
The high court will take up the case for further orders after eight weeks.