Naga student union clears stand on job claim
Curb rampant backdoor appointments which has deprived hardworking youths of proper selection process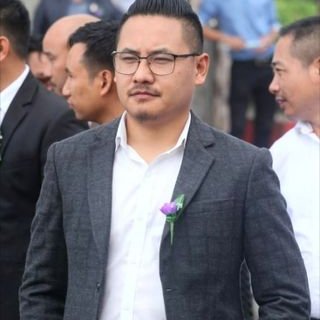 ---
Dimapur
|
Published 05.03.20, 08:34 PM
|
---
The Naga Students' Federation (NSF) on Thursday clarified that its federating units from outside Nagaland would not get any benefit, including job opportunities, through exams conducted by the Nagaland Staff Selection Board (NSSB).
On February 22, the NSF issued an ultimatum, which was signed by its president and general secretary besides leaders of its 15 federating units, including those from Manipur, to the government demanding approval and implementation of the NSSB policy forwarded to it by the board committee.
The ultimatum on the proposed NSSB drew flak from various civil society groups and some student organisations of the state.
The NSF, in a release issued by its president Ninoto Awomi and general secretary Liremo R. Kikon, said it, along with its federating units and subordinate bodies, had taken note of the resentment raised by some organisations.
It said there were mixed opinions on the memorandum on some public fora for inclusion of the signatures of the federating units from outside Nagaland, thereby diverting the main issue of concern.
It said the decision on the ultimatum was endorsed unanimously by all the members present during its presidential council meeting held in Kohima on February 22. The NSF explained that the ultimatum was submitted as the government did not meet its legitimate demands on time.
The release said the sole purpose of the NSF to demand setting up of the NSSB was to curb rampant backdoor appointments which deprived hardworking youths of proper selection process. "It is a fact that rampant backdoor appointment is sabotaging meritocracy in Nagaland. Unless it is controlled, the corrupt system will only push our state backward," the NSF said.
It added that its ultimate purpose was to encourage and promote the competitive mindset of "our youths" at all levels.
Therefore, it said the setting up of the NSSB should not lead to apprehension. The motive is only to ensure that every educated youth of Nagaland gets equal job opportunity in matters of public employment according to law. The federation added that setting up of NSSB will not affect the reservation for backward quotas and the reservation for persons with disabilities.