Mahila Congress chief joins TMC
Sushmita Dev had written to Sonia on Sunday, informing the Congress president of her resignation from the party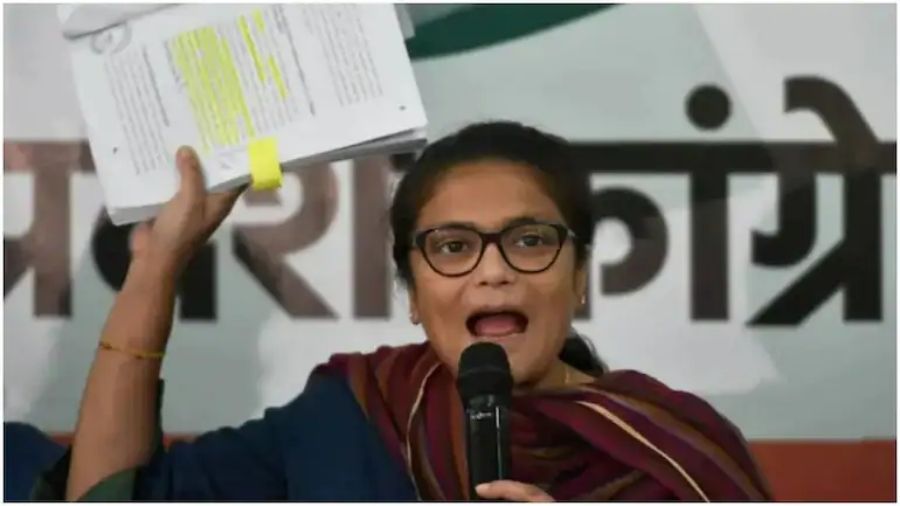 ---
Guwahati
|
Published 17.08.21, 12:18 AM
|
---
Mahila Congress president Sushmita Dev, who was known for her proximity to Sonia Gandhi and Rahul Gandhi, joined the Trinamul Congress in Calcutta on Monday.
A former MP from Assam, Dev had written to Sonia on Sunday, informing the Congress president of her resignation from the party.
Trinamul announced Dev's induction in a tweet which had pictures of her with the party's national general secretary Abhishek Banerjee and MP Derek O' Brien.
"I had the opportunity to meet chief minister Mamata Banerjee... She has an excellent future vision of the party and I hope to be helpful in that regard," Dev said.
In her letter to Sonia, Dev did not cite any reason for her leaving a party her family had become synonymous with.
Dev's father and former Union minister the late Santosh Mohan Dev was a seven-time Congress MP, while her mother Bithika was an MLA of the party from Silchar.
The 1972-born Dev had represented Silchar both in the Lok Sabha and the Assembly but lost the 2019 general election. She has had differences with the Assam Congress leadership over its stand on the Citizenship Amendment Act and the alliance with the AIUDF in the recent Assembly polls. Sources said, those difference were the main reason behind her decision to snap her ties with the Congress.
Most were under the impression that she would be joining the ruling BJP given her proximity to incumbent Assam chief minister Himanta Biswa Sarma but her departure for Calcutta on Monday morning left none in doubt about her future political address.
Senior Congress leader Kapil Sibal said the party was moving on with its "eyes wide shut" in an apparent criticism of Dev leaving the party.
Assam PCC president Bhupen Kumar Borah said though Dev's departure was a loss, the party would be able to unearth another Dev very soon.
Describing his ties with Dev as that of "a brother and sister", Borah said she was frustrated after her electoral reverse.
Dev is the third prominent Assam Congress leader to leave the party since the BJP came to power for the second consecutive time in May. Two sitting MLAs, Rupjyoti Kurmi and Sushanta Borgohain, had resigned from the Assembly last month to join the BJP.
A senior PCC member said: "Dev joining Trinamul is not a setback. Both Trinamul and the Congress are fighting the BJP. Dev has only changed her home. Instead of Sonia Gandhi, she will now be fighting under Mamata Banerjee. It would have been a setback had she joined the BJP."
The mood in Tripura's Trinamul unit was upbeat as Dev's induction is seen as a part of the party's plan to boost its prospects in the state it is trying to win from the BJP-IPFT alliance in the 2023 Assembly polls.
"I would be most happy if Dev is made in charge of the Tripura unit because she and her father shared very close ties with our state. Dev knows Tripura quite well given her frequent visits. I feel she will be an asset," state Trinamul leader Ashish Lal Singh told The Telegraph.
Ashish's father — Sachindra Lal Singh — had been Tripura's first chief minister from 1963 to 1971.
Echoing Singh, another Tripura Trinamul leader said as the Mahila Congress president, Dev had frequently visited the northeastern state.
"She used to mostly stay at former Congress MLA Gopal Roy's house and carry out her party activities. Her father — Santosh Mohan Dev — was quite popular. She too knows the lay of the land — and its politics — much better than some of the visiting party leaders. Her joining will surely give a big boost to the party," he said.
Santosh Mohan Dev passed away in 2017.
Trinamul leaders in Assam's Barak Valley that borders Tripura were also upbeat about the development because Dev is seen as a proactive politician. She hails from Silchar in Cachar district.
Political observers said Dev did not join the BJP because Barak Valley, which has 15 Assembly seats and two Lok Sabha constituencies, has "almost 50:50 Hindu-Muslim population". "The BJP is largely seen as an anti-Muslim party. This would have stifled Dev's activities and progress," one of them said.
Assam Trinamul functionaries said more Congress leaders were in touch with them to switch sides.