Legal aid for register victims in Assam
Around 30 students became part of ICLU and promised to help them in their efforts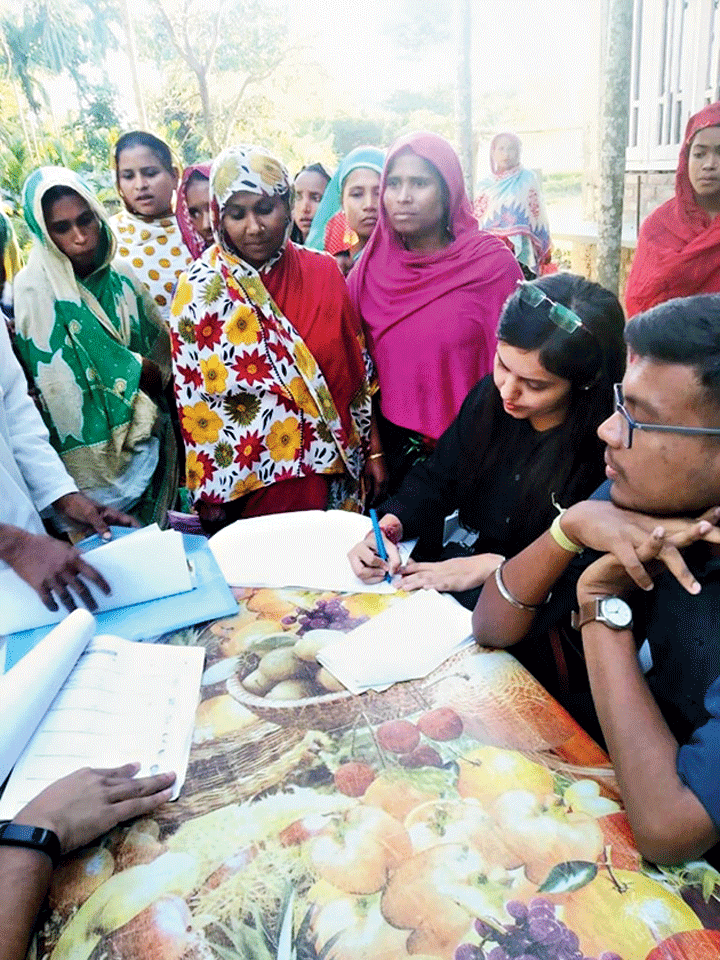 ---
|
Guwahati
|
Published 26.11.19, 08:23 PM
---
The Indian Civil Liberties Union (ICLU), a pan-India advocacy network of lawyers, activists, paralegals and students, has been providing free legal aid to those left out of the final National Register of Citizens (NRC) in Assam.
The organisation provided paralegal training to students of the National Law University and the Judicial Academy Assam. Around 30 students became part of ICLU and promised to help them in their efforts.
Conceptualised in 2018 by Uttar Pradesh-based advocate Anas Tanwir, ICLU has worked to protect constitutional values and rights of citizens and others.
Its spokesperson Sanobar Fatma said: "On November 1 we held our first free legal aid camp at Udalguri under Bodoland Territorial Area Districts (BTAD) of Assam where almost 400 people were helped. Our local volunteers continue to do this work. We will be setting up a permanent legal aid clinic in Assam."
If people who have been excluded from the NRC list are not satisfied with the verdict of the foreigners tribunals, they can move high court and the Supreme Court for redressal.
Tanwir told The Telegraph: "In Assam, we have provided paralegal training to students from the National Law University and the Judicial Academy, Assam. Among the 30 students, seven who know the local dialect are LLM students, who also have been enrolled as lawyers. They have been helping us. The paralegal programme of ICLU will be expanded across India so that every attendee is trained under practising Supreme Court lawyers. They will have practical knowledge about court proceedings and can help others with their knowledge, training and research on the NRC."
Tanwir said ICLU would act as an organisation that helps in litigation and provides assistance to people in filing appeals to the foreigners tribunals. "Our efforts are a mere drop in the ocean, and much more is needed to be done. We all need to come together and make every effort to ensure a fair process is followed in the determination of citizenship status."
Tanwir said: "People trained by ICLU will have the opportunity to help hundreds of people who have lost their rights or have been disenfranchised." Tanwir said currently they wanted to ensure that every person is able to file an effective appeal before the foreigners tribunals in Assam.
"In a number of cases, children born to single mothers or victims of polygamy were not mentioned in the family tree. This led to the exclusion of even little children from the final NRC and making them vulnerable to 'detention'. This is why ICLU is committed to providing justice," Tanwir added.