Insurgency situations vary in states: Tarun Gogoi
Insurgency might spread like wildfire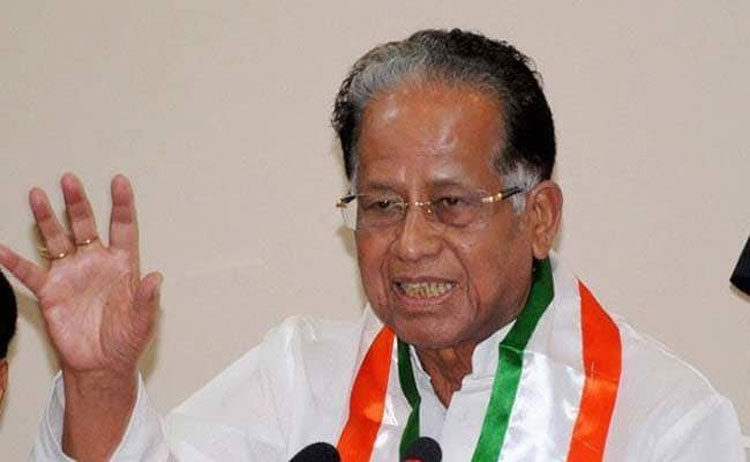 Tarun Gogoi
The Telegraph picture
---
Guwahati
|
Published 03.12.19, 09:11 PM
|
---
Former Assam chief minister Tarun Gogoi on Saturday said insurgencies in different northeastern states have to be dealt with differently, on a case-by-case basis.
Gogoi was speaking at a youth conclave, organised by Inside NE, a Guwahati-based online news portal, here.
The Congress veteran said the role of his (erstwhile) government was to bring the militants to the mainstream and not "finish them". "The only way to finish insurgency in the state is by negotiating peace talks with them. There is no other alternative to finish insurgency in the region. We have to understand what route is better — democracy or armed," he added.
Gogoi said the reasons and problems related to insurgency varied from place to place in the Northeast.
"Manipur's problem is different, Nagaland's problem is different, Assam's problem is different and so on. You can't have the same solution for all. We have to understand their problems and solve it in a democratic manner," he said.
Manipur deputy chief minister Y. Joykumar Singh, who was on the panel, said subsequent governments at the Centre have never been able to understand the people of the Northeast and what they want. "Each and every insurgency situation in the Northeast is unique," he said.
Gogoi, too, said central governments have failed to understand the problems of the Northeast. Economic development is the key to curb insurgency in the state, he said. "In my tenure, the slogan was development will come first, peace will follow. If there is proper infrastructure, connectivity, construction of roads and bridges, and job generation, then people's attention will not be diverted and insurgency will be controlled," Gogoi said.
When a student said that after 2014, it has become a trend for youths to join militancy, Gogoi said it was primarily because of lack of economic development in the region.
"The GDP should have risen. Instead, it has plunged to 4.5 per cent…youths are unemployed. We have to provide youths with employment opportunities, develop education infrastructure in the state," he said. If these basic issues are not resolved, insurgency might spread like wildfire, he warned.