Meghalaya Congress seeks answers from Modi
Party queries on Chinese donations to controversial PM CARES Fund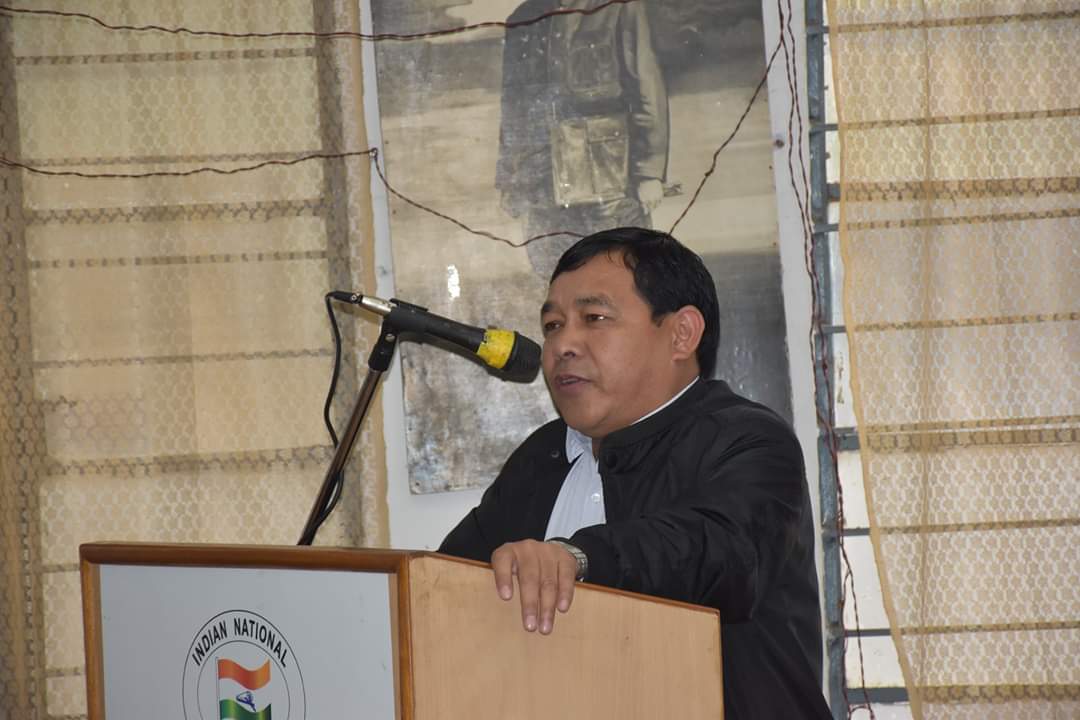 ---
|
Shillong
|
Published 28.06.20, 10:36 PM
---
The Meghalaya Pradesh Congress Committee (MPCC) has sought answers from Prime Minister Narendra Modi on China's transgressions along the border and wanted to know why he accepted Chinese money into the PM CARES Fund.
"A delusional Modi government continues to sidestep the brazen Chinese transgressions and occupation of our territory by the Chinese forces in Galwan Valley, Pangong Tso Lake area, Hot Springs and Depsang Plainsupto Y-Junction," PCC working president James Lyngdoh said in a statement here on Sunday.
He alleged that Modi "unashamedly misleads" the nation and serves the sinister agenda of the Chinese by claiming that China had never intruded into Indian territory, nor is it in occupation of any territory. This is the greatest disservice to the nation, he added.
Lyngdoh pointed out that Chinese hostilities in recent years are well-known — be it the occupation of the Depsang Plains up to Y-Junction in 2013 (from where they were pushed back by Indian forces under the Congress/UPA government after a face-off), be it the Chinese occupation of our territory at Point 30R Post in Chumar, Ladakh, in 2014 (when Modi was playing Jhula diplomacy with the Chinese President in Ahmedabad), or be it the Chinese occupation of the Doklam plateau in 2017.
"But every time the Modi government is questioned on the Chinese transgressions of our territory, in four different places, i.e. Galwan Valley, Pangong Tso Lake Area, Hot Springs and Depsang Plains, a deceptive Modi government and a paranoid BJP resorts to diversionary tactics and disinformation," the PCC working president added.
He said the Congress would keep asking these questions in "national interest".
Stating that the Prime Minister has a soft spot for China, Lyngdoh noted that Modi is the only Indian Prime Minister who has visited China five times.
Moreover, he said that what was most worrying and alarming for national security was the fact that donations were received by Modi from Chinese companies in his PM CARES Fund.
"No one knows the constitution or the operational framework of the PM CARES Fund. No one knows how it is controlled or money given to it utilized. The Fund is not even subjected to audit by any public authority including CAG. The Prime Minister's Office has gone to the extent of saying that this Fund is not a public authority. PM CARES Fund is not even subjected to RTI. All in all, the Fund appears to be solely run by the Prime Minister in an opaque and secret fashion with zero transparency and zero accountability," Lyngdoh added.
He pointed out that as per reports, the fund has received Rs 9,678 crore as on May 20.
"The shocking part is that though Chinese forces have transgressed into our territory, Prime Minister has received money in the Fund from Chinese companies," he alleged.
Lyngdoh wanted to know why Modi had received Chinese money into the fund despite the overt Chinese hostilities in 2013.
"Has the Prime Minister received Rs 7 crore from the controversial company HUAWEI? Does HUAWEI have a direct connection with People's Liberation Army, China? Has the Chinese-owned TikTok facilitated a donation of Rs 30 crore to the controversial PM CARES Fund?" Lyngdoh asked.
He also asked whether Paytm, which has a 38 per cent Chinese ownership, had given Rs 100 crore to the controversial fund and whether another Chinese company, Xiaomi, committed Rs 15 crore.
Further, Lyngdoh wanted to know whether it was a fact that Chinese company Oppo donated Rs 1 crore to the fund.
"If Prime Minister of India will compromise his position by accepting donations of hundreds of crores from Chinese companies in the controversial and opaque Fund, how will he defend the country against the Chinese aggression? Prime Minister Modi needs to answer," he added.