Hollongapar legends come alive on screen
Aaranyak makes a documentary on the wildlife sanctuary in Jorhat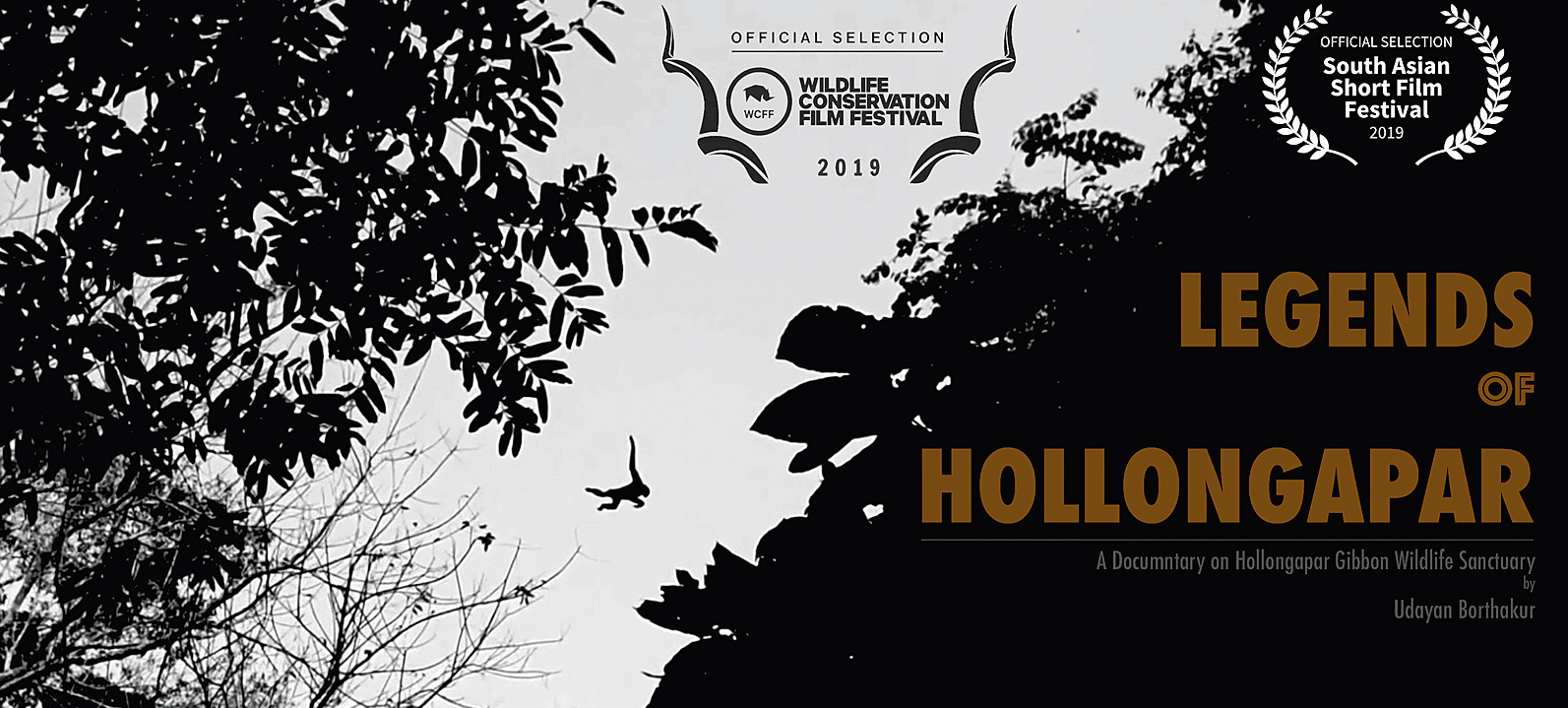 The poster of The Legends of Hollongapar
Aaranyak
---
Guwahati
|
Published 15.03.19, 06:33 PM
|
---
Listen to the heart-piercing calls of gibbons, the melody of birdcalls and the symphony of insects.
Welcome to The Legends of Hollongapar — an audio-visual representation of key wildlife species of Hollongapar gibbon wildlife sanctuary with a special feature on basic information on four of the globally threatened primates, namely the western hoolock gibbon, capped langur, stump-tailed macaque and pig-tailed macaque.
The documentary is the first production of Aaranyak's media production and communication division, which was launched in January 2018. The film project was funded by Assam State Biodiversity Board (ASBB). Aaranyak and ASBB are the joint producers of the film.
Hollongapar gibbon wildlife sanctuary is a small protected area of 2,098 hectares situated in Jorhat district. This forest land was notified as Hoollongapar reserve forest in 1881. The Assam government notified it as Gibbon wildlife sanctuary on July 30, 1997, which was subsequently renamed as Hoollongapar gibbon wildlife sanctuary.
Director Udayan Borthakur, a wildlife expert and photographer, said the film portrays the perception of local inhabitants on the fringe of the forest towards its wildlife and associated conservation issues.
"The film goes beyond glorifying the biodiversity significance of the area and works as a media for representation of local concerns along with a way forward towards conservation. Issues such as isolation of the sanctuary from nearby forest areas, human-wildlife conflict, fragmentation of the forest patch and threats in form of pollutants have been discussed in the film," he said.
The Indian premiere of the film will be held in Calcutta as part of the second South Asian Short Film Festival on March 20 at Nandan. The world premiere is at Wildlife Conservation Film Festival in New York from October 17-27.
"Our focus is to get the film screened at some of the major platforms in order to bring the conservation issue of the sanctuary to a global one," he said.
Borthakur said this is the only wildlife sanctuary in the country with endangered western hoolock gibbon as the flagship species for conservation, yet the sanctuary is yet to grab the attention of the conservation community as well as mainstream tourism industry.
There are nearly 200 species of butterflies and 95 species of spiders in the sanctuary.
The film is produced in high definition and has been completed after efforts spanning more than one year. "We had used mostly digital single-lens reflex camera and a variety of lenses, professional sound recording devices," he said.