Government schools face flak over costs
The revelation comes at a time when government schools in Assam are facing flak for their gradual academic deterioration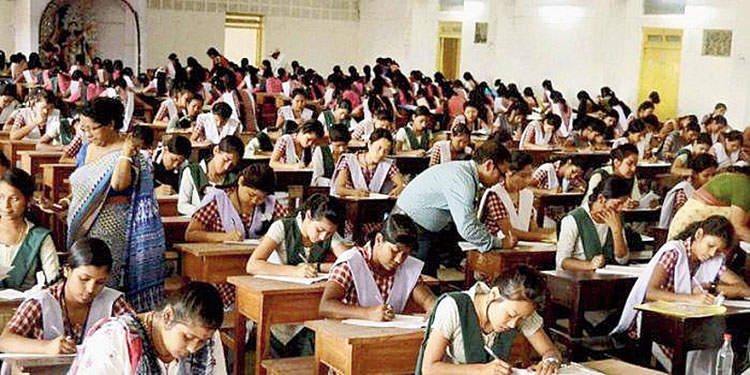 Dipping fortunes
A Telegraph file picture
---
Guwahati
|
Published 07.05.19, 06:43 PM
|
---
Information received under the Rights to Information Act (RTI) has revealed that the Assam government spends upto Rs 83,000 annually on every student enrolled in state-run schools, a sum more than most private schools in the state spend.
The revelation comes at a time when government schools in Assam are facing flak for their gradual academic deterioration.
A Gauhati High Court lawyer, Jayabrata Sinha, filed RTI applications in several prominent government schools here, requesting information on their total number of students and the amount the government spends against the salary of their employees.
The documents revealed that the Assam government spends Rs 3.22 crore against 37 teaching and nine non-teaching staff of Sonaram Higher Secondary School here, which has 386 students from classes VI to XII. The government spends Rs 83,568 per year against each student. It spent Rs 26,88,129 against staff salary for February this year.
The amount does not include the government's expenditure under other heads like providing midday meal or developing infrastructure or expenditure on laboratories.
Cotton Collegiate Government Higher Secondary School, once the dream institution for students of the state, has failed to produce a rank holder for years. At present, it has 572 students from classes VI to XII. The government spends Rs 3.82 crore a year on the salary of the institute's 47 teaching and nine non-teaching staff. This means it spends Rs 66,875 a year on a student.
The average government expenditure against each student in Arya Vidyapeeth HS School is Rs 63,180 and Rs 42,495 in Gopal Boro Government HS School and Rs 44,323 for Panbazar Girls' Higher Secondary School.
Former state education minister Himanta Biswa Sarma was furious when not a single student from a large number of schools in the state passed the class X board examination.
"Considering the performances of the government schools, the government should take a step to distribute the money among the students. It will help them get better education in other institutions. The government should think more about the students' future than protecting the jobs of a few employees," Pankaj Das, president of the All Assam Private Schools Association, told The Telegraph.
Das said barring five private schools, the average expenditure of a class X student in other private (non-residential) schools here is less than Rs 80,000 a year. "It is less than Rs 20,000 in 90 per cent schools in Assam," he said.
Geeta Gandhi Kingdon, professor at the University of London, had, in the Report on Budget Private Schools in India, an annual research initiative of the Centre for Civil Society, said the average fees of per student per annum in private schools in Assam, according to the District Information of School Education data, was Rs 14,934 in 2014-15.