Golay can contest as law repealed, Sikkim party claims
After spending a year in jail, Golay was released on August 10 last year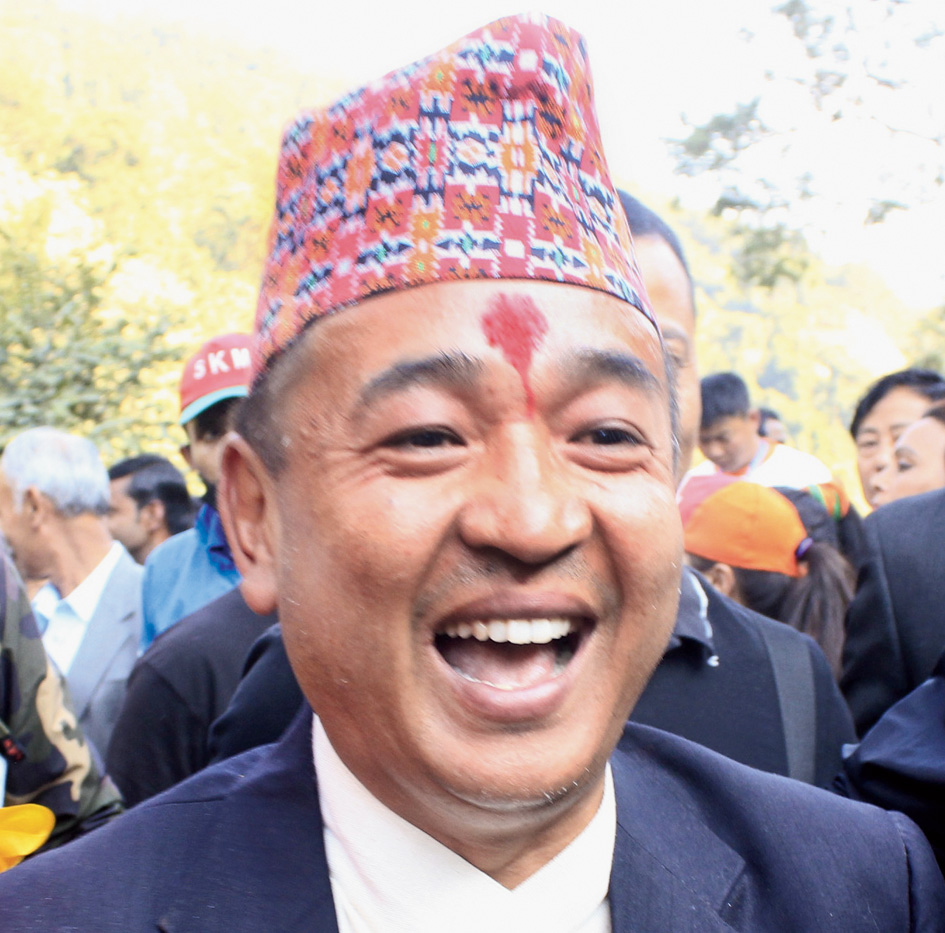 ---
|
Gangtok
|
Published 01.02.19, 08:20 PM
---
The Sikkim Krantikari Morcha on Friday claimed party president P. S. Golay was eligible to contest the coming Assembly polls since the law which barred a person imprisoned in a corruption case from the election fray for six years from the day of his or her release stood repealed.
Rinzing Dorjee Tamang, an advocate associated with the SKM, said responding to a Right to Information (RTI) application, the Union ministry of law and justice had stated that the provision in the Representation of People Act barring a person convicted of corruption from contesting an election had been repealed.
"The Representation of People Act, 1951 was amended in 2003 by bringing in the provision disqualifying a person sentenced in a corruption case from contesting an election for six years from the day of his release. However, that provision was repealed by another amendment in 2015, which means there is no bar on Mr Golay to contest elections," he said, showing copies of both the RTI response and gazette notifications of the amended 2003 and 2015 Acts.
Whether or not Golay can contest the election has been a topic of contention since his release from prison on August 10 last year after serving a year's term in a corruption case with the SKM insisting that he could and the ruling Sikkim Democratic Party claiming otherwise.
After spending a year in jail, Golay was released on August 10 last year.
K. T. Gyaltsen, the SDF spokesman and legal adviser to Sikkim chief minister Pawan Chamling, insisted that there had been no change in the party's position that as the law stood now, Golay couldn't contest the coming election.
"We have nothing to say on their (SKM's) interpretation of the law. (Whether or not Golay can contest) will be decided on the date of scrutiny strictly based on the provisions of law. What I said is based on opinions given by constitutional experts based on criminal jurisprudence," he asserted.
The SDF had in the past ridiculed the SKM as a headless party by alluding to Golay's alleged ineligibility to contest the polls. Gyaltsen said Golay's contesting or not contesting an election was not a matter of concern for the SDF. "Whether he stands or does not stand does not bother us. It is not a matter for SDF leadership. We have our own principles, ideology and leadership to bank on," he said.
Jacob Khaling, the SKM spokesman, claimed that with the confusion over Golay's eligibility settled, he would not only contest the election but would also be the party's chief ministerial candidate.
Asked if other parties with which the SKM wanted to have a pre-poll alliance would agree to Golay's candidature, Khaling said the precedence of alliance politics in the country was for the leader of the largest alliance partner to head the government.