Footfall dips at Arunachal fair in Act aftermath
We expected over a lakh of devotees but because of the protests the footfall of visitors is low this year: An official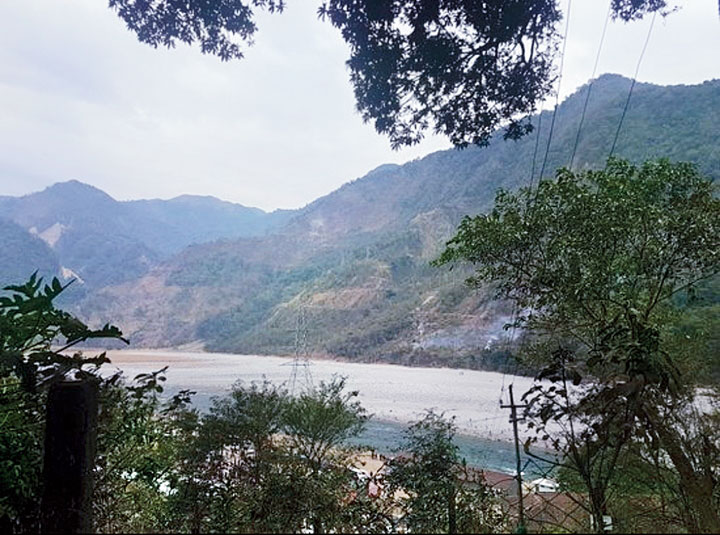 ---
---
The footfall of visitors at Parshuram Kund in Arunachal Pradesh has been low this year owing to the ongoing protests against the Citizenship (Amendment) Act across the region and also in rest of India.
Hundreds of sadhus and devotees from across the country reach eastern Arunachal Pradesh to take the annual holy dip in the Parshuram Kund near Wakro in Lohit district on Makar Sankranti.
The mela is held on January 14 on this occasion.
"We expected over a lakh of devotees but the protests the footfall of visitors is low this year. Around 60,000 devotees may attend the mela. Preparations are on in full swing. Good roads, drinking water and power supply, toilets, medical facilities, tents and food, among other such facilities, have been put in place. We will monitor the law and order situation. Additional staff have been deployed to ensure the event's smooth conduct," an official of the district administration said.
"The anti-CAA protests across the country affected the usual flow of visitors this year," said Parshuram Baba, the priest of the Parshuram Mandir.
Bhagwan Parshuram Kund Mandir is 129km from the tea city of Doomdooma town, 153km from Tinsukia, 194km from the Dibrugarh airport and 662km from the Guwahati airport. It is believed that taking a dip in the kund washes away all sins committed unknowingly.
The Lohit district administration and various stakeholders have been making elaborate arrangements for devotees and the mela.
Arunachal Pradesh deputy chief minister Chowna Mein on Sunday held a meeting at Tezu with officials of the Lohit district administration and various stakeholders to review the preparations of the Parshuram Kund Mela.
"I urge the district administration to provide a new look to the celebrations and seek cooperation from all stakeholders to conduct the event successfully," Chowna Mein said. He assured that he would leave no stone unturned to ensure the mela is organised properly. He directed the public health and engineering, power and the public works departments to ensure timely completion of their work.
Tezu legislator Karikho Kri, deputy commissioner Prince Dhawan, superintendent of police D.W. Thongon and all administrative officials, heads of various departments of Lohit district and members of the Parshuram Gram Seva Samiti attended the meeting.
Parshuram Kund opens annually for pilgrimage during this time. The holy place of worship falls in the Kamlang reserve forest. The mela is held yearly since 1972.
Shopkeepers from Jammu and Kashmir, from across Assam and other adjoining states come here to sell their wares at the mela, while local people have a gala time during the occasion. Earlier, tourists and pilgrims had only one way to reach the Parshuram Kund — through National Highway 52, from Rupai Siding in Tinsukia district via Namsai in Arunachal Pradesh. Following the launch of the Bhupen Hazarika Setu, tourists and pilgrims have wider opportunities to explore the site during their trip.