Floods wreak havoc with rivers in spate
Woman swept away in East Khasi Hills
---
|
Shillong
|
Published 13.07.19, 07:21 PM
---
The body of a woman, who had been swept away by strong currents in Meghalaya's East Khasi Hills, was recovered on Saturday.
Jenebin Suting, 26, was swept away by strong currents at Nonghyrngan under Pynursla community and rural development block on Thursday. On Saturday, officials said Suting's body was recovered from Shkaw Wah Tyrsaw near Pongtung village.
In the past 24 hours, light rain occurred in the state, said the State Disaster Management Authority. Minor landslips were reported from East Jaiñtia Hills, along National Highway 6.
The plains belt of the Garo hills could soon face floods, officials said.
On Saturday morning, East Jaiñtia Hills police alerted about minor landslips in three places between Kuliang and Sonapur.
However, the national highway was open. The police also reported the matter to the National Highways Authority of India over clearing of debris.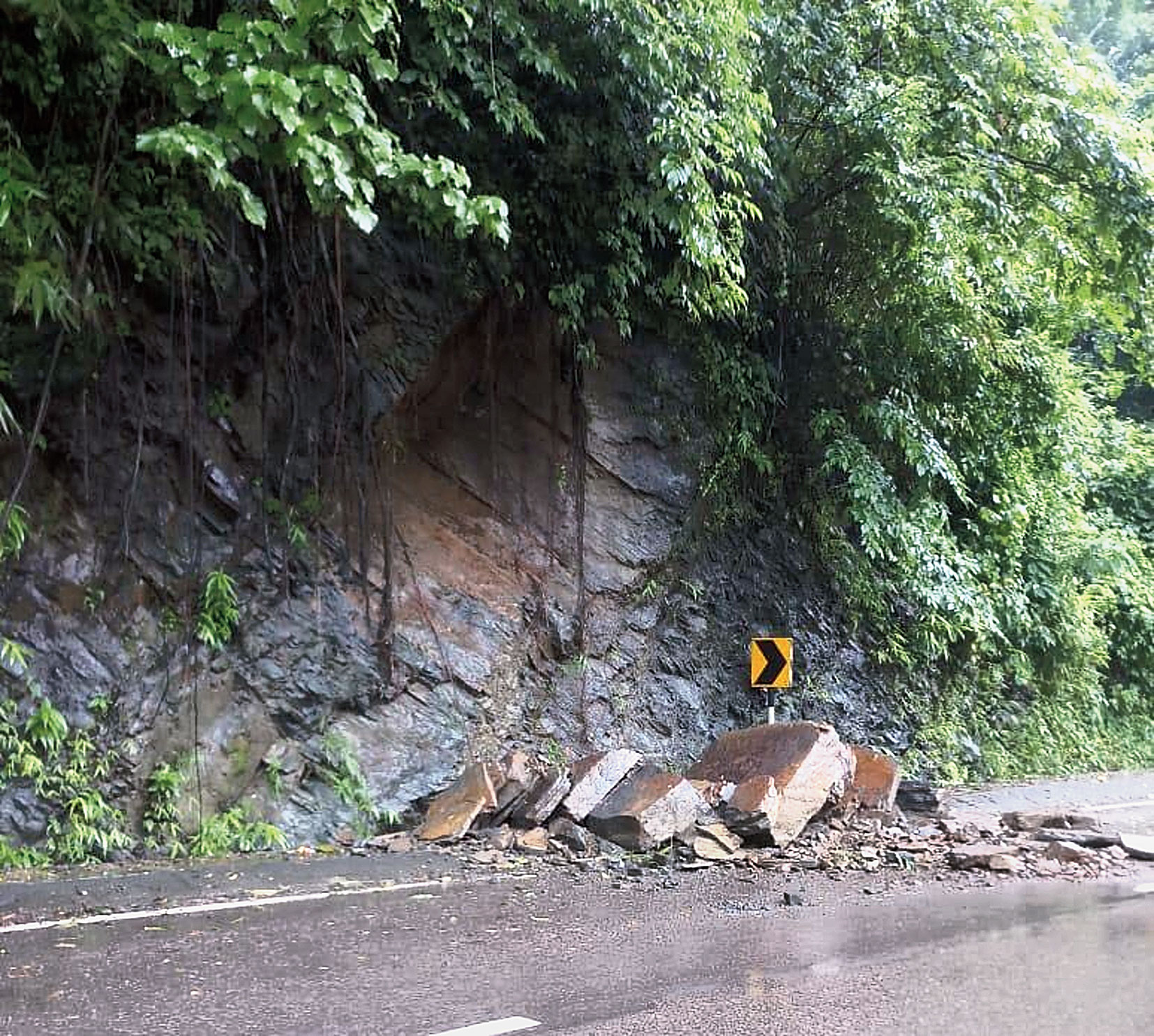 In the past few days, several landslides took place across the state. Incessant rainfall, especially on July 10 and 11, triggered the landslips.
Floods and landslides hit nearly 17 villages under Dalu community and rural development block in West Garo Hills.
Officials said 57 villages and nearly 2,133 people were affected in the past two days.
It was also reported that 17 houses were either partially or severely damaged in the disaster.
On Saturday, legislators Azad Zaman of Rajabala and S.G.E. Mominin of Phulbari met chief minister Conrad K. Sangma to apprise him of the situation in the plain belts of the Garo hills after the Jinjiram rose above the danger level.
Zaman said the swelling Jingiram has submerged the plains. "As of now, there are no signs that the floodwaters will recede," he added.
The MLA said nursery bed and jute crops have been submerged too.
"The chief minister is expected to conduct an aerial survey on Saturday. We will accompany him," the legislator added.
The chief minister has assured the legislators that all necessary measures will be taken to combat the situation.
West Garo Hills deputy commissioner Ram Singh said till Friday, floods have not been declared in the plains. "We are still observing the situation and if the water level continues to rise, by Sunday we will have to declare the region as flooded," he said.
The administration has also been keeping boats on standby to evacuate people.
So far, no evacuation has taken place although few families have started shifting to safer areas.
Every year during the monsoon, the plains remain marooned by floodwaters of the Brahmaputra, while thousands of people get affected.