First wave of floods hits 10000 in Assam
The ASDMA's daily flood report on Friday said 906 people are living in relief camps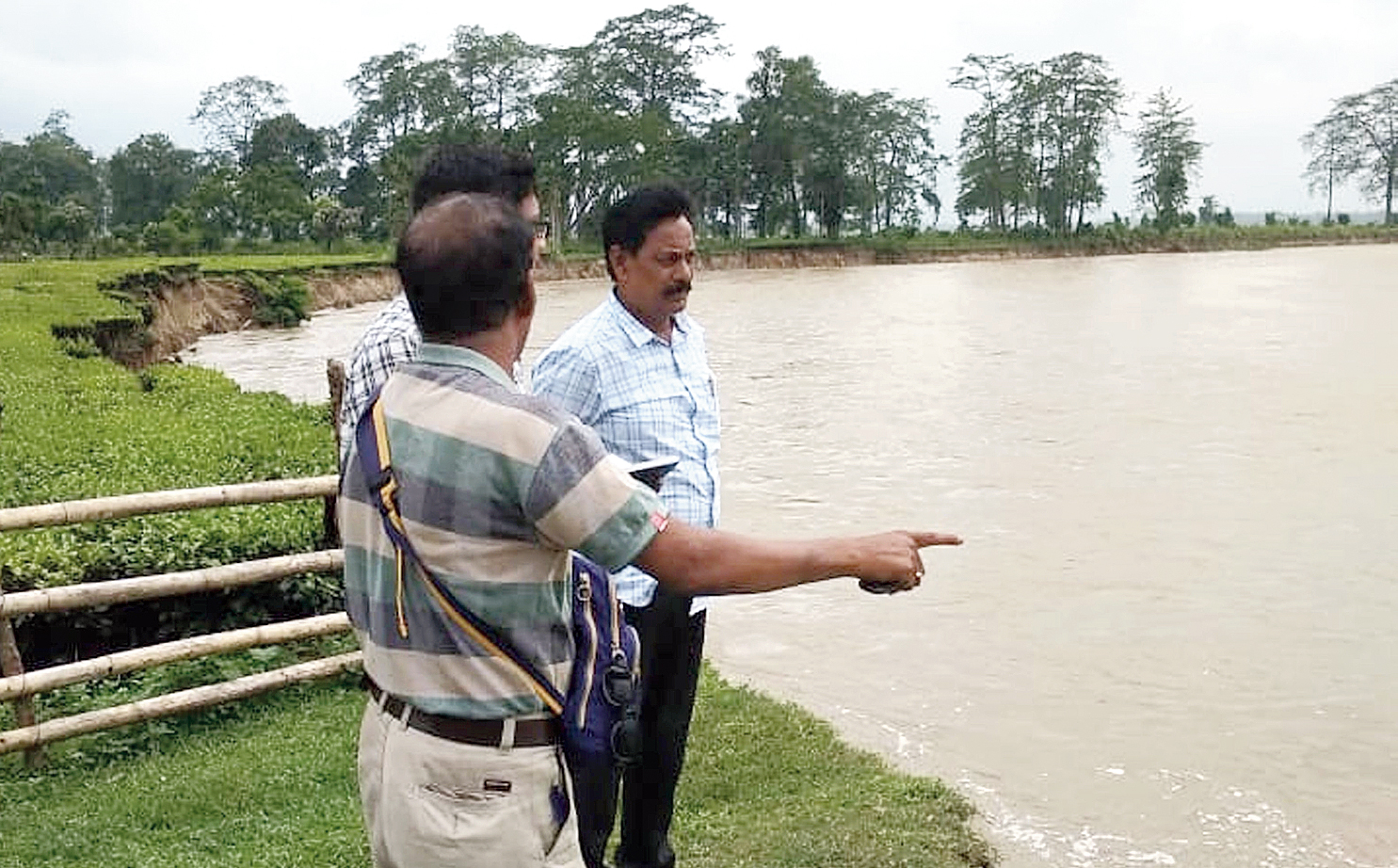 ---
|
Guwahati
|
Published 28.06.19, 07:47 PM
---
With the onset of the monsoon, nearly 10,000 people in five districts of Assam have been hit by the first wave of floods.
The Assam State Disaster Management Authority (ASDMA) said floods have hit Dhemaji, Chirang, Nalbari, Jorhat and Dibrugarh districts, with the highest number of people (7,000) being affected in Dibrugarh.
The ASDMA's daily flood report on Friday said 906 people are living in relief camps, 723 in Chirang and 183 in Jorhat, and the government has distributed 102 quintals of rice, 18 quintals of dal and five quintals of salt among the flood-affected people.
The floods have washed away portions of roads, embankments, culverts and bridges, triggered erosion, which has rendered people homeless, and destroyed farm land.
Other districts in lower and Upper Assam have also been affected.
In Barpeta, floods washed away a portion of Hudukhata Naosali Road, which serves as an embankment to the Kaldia river, under Sarupathar revenue circle and a portion of the river's embankment under Sarthebari revenue circle, among others.
In Bongaigaon district, portions of two embankments were washed away and a road was damaged.
In Lakhimpur district, the swelling waters submerged the Bordiobam Bebejia PWD Road and eroded the Ga Dangarchuk-Konwarbari Road.
A road was also damaged in Udalguri district.
The Pagladiya, which flows down from Bhutan, has become a cause for concern in lower Assam since Thursday. The river has inundated several villages in Tamulpur subdivision of Baksa district. Knee-deep water in schools, including Borbhila LP School and Bhuakuchi LP School, have forced cancellation of classes. Erosion by the Pagladiya is also posing a threat to Madhabpara Than, a place of worship in Nagaon district. Locals are trying to control the erosion with bamboo barriers. "We had appealed to the government to protect the than but in vain. So, we have come out on our own," a resident said.
In Nalbari district, the rising waters of the Tihu have inundated the Tihu-Dumuni connecting road.
A group of BJP MPs, in a pre-budget discussion, recently requested Union finance minister Nirmala Sitharaman to enhance funds for flood management schemes in the state. They told the minister that most of the funds under the schemes are used up for payment of liabilities.