First-time tea voters demand job openings
Assam's youth still unemployed owing to lack of job opportunities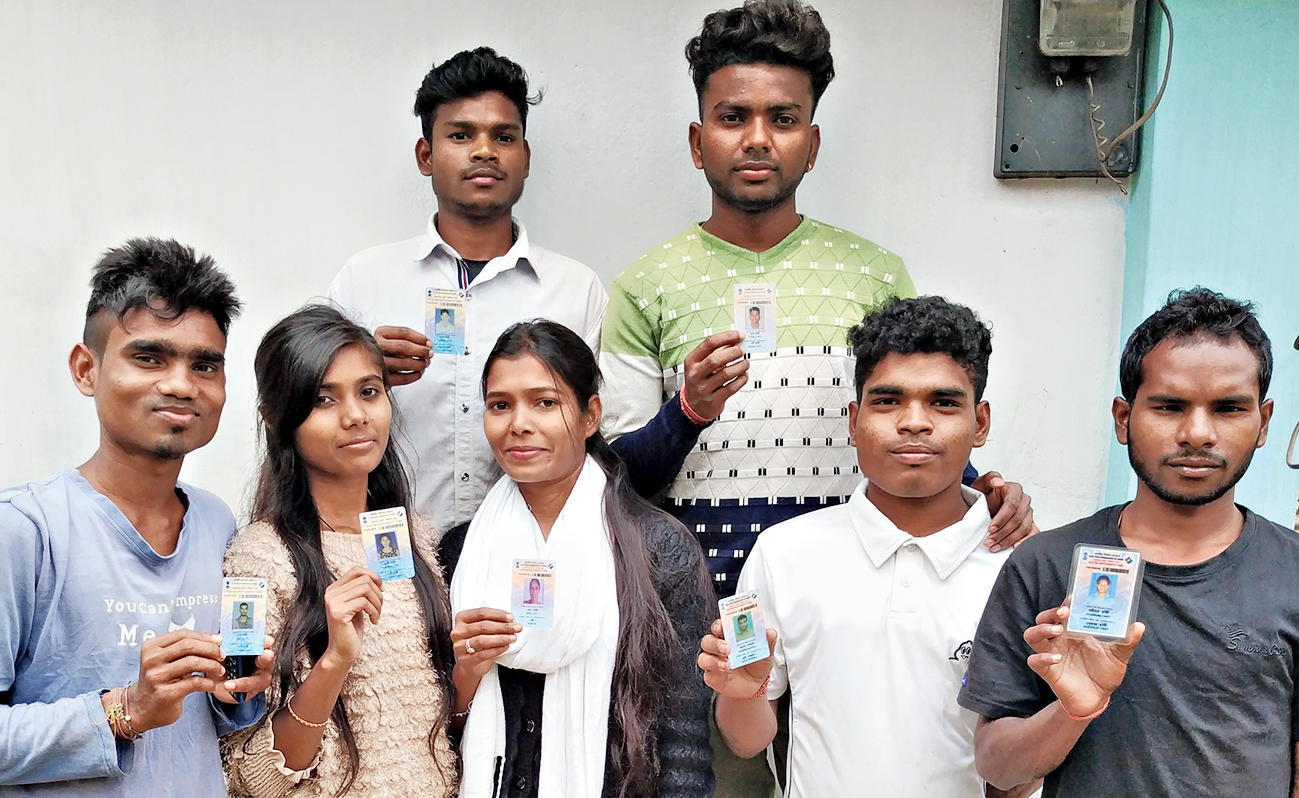 The first-time voters in Tinsukia.
Picture by Manoj Kumar Ojha
---
Doomdooma
|
Published 18.03.19, 07:27 PM
|
---
Young and energetic, full of zeal and zest, the first-time voters in the tea gardens of Upper Assam's Tinsukia district are ready to vote for any party which is sincere enough to create job opportunities, a non-communal environment and gender equality in the state and the country.
"The population of tea tribes and ex-tea tribes is increasing, hence job opportunities are decreasing in the local tea gardens. So I will vote for a party whose election manifesto promises skill-based education which would open the doors for jobs opportunities in the private and public sectors in the country as well as abroad," said Suban Tanti, a higher secondary final-year student of commerce in Doomdooma College.
"According to the state labour and employment department, nearly 20 lakh literate and semi-literate youths have registered with the employment exchange, of whom a few have got jobs. Even the employment exchange office is losing its importance. In Assam, 96 per cent youths, mostly from rural Assam, are unemployed. In the country, unemployment rose from 3.39 per cent to 6.23 per cent last year, which proves that the BJP government's claim that unemployment rate is falling is totally false," he added.
The 2018 report of the state employment exchange confirms the statistics.
First-time voter Guria Tanti, an under-graduate at Learners' Junior College, wants a non-communal atmosphere and gender equality.
"I would vote for a party which respects all religions and does not do moral policing over who eats what and wears what. I also want an atmosphere in our country where there is no gender discrimination. Till all the people are treated decently, is it possible to make India a well-developed country?" she asked.
There are 2,17,60,604 voters in Assam, of whom 7,06,489 are first-time voters, aged 18 to 19 years. The first-time female voters number 3,01,774 and male voters 4,04,715.
Assam will vote for the Lok Sabha elections in three phases — April 11, 18 and 23.
Tinsukia district, whose Margherita falls under Dibrugarh Lok Sabha constituency and Doomdooma falls under Lakhimpur constituency, will vote on April 11.