Farmers' scheme launched in Assam
Under the scheme, an income support of Rs 6,000 a year in 3 equal instalments will be provided to small and marginal farmers' families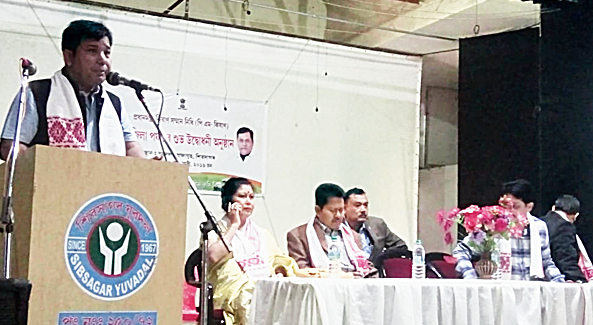 ---
---
The Pradhan Mantri Kisan Samman Nidhi Yojana (PM-KISAN) scheme launched by Prime Minister Narendra Modi in Uttar Pradesh's Gorakhpur on Sunday was simultaneously launched in Assam's Sivasagar and Hailakandi districts.
Attending the programme in Sivasagar, Thowra MLA Kushal Dowari said the scheme will benefit the farmers of the district. "The successful implementation of the welfare schemes will definitely result in overall development of the state," he said.
So far, 20,887 beneficiaries have been registered under the scheme in Sivasagar district. The scheme, with 100 per cent central government funding, became operational on December 1, 2018.
Under the scheme, an income support of Rs 6,000 per year in three equal instalments will be provided to small and marginal farmers' families having combined land holding or ownership of up to two hectares.
The scheme is estimated to cost the exchequer Rs 75,000 crore.
The state government will identify the families which are eligible for support. The funds will be directly transferred to the bank account of the beneficiaries. The first instalment for the period from December 1, 2018 to March 31 this year will be provided in this fiscal.
At a central function organised by the Hailakandi administration in association with the agriculture department on its office premises here on Sunday, deputy commissioner Keerthi Jalli said the scheme aims at supplementing the financial needs of the small and marginal farmers with a direct cash support of Rs 6,000 for each farmer. She urged the farmers to avail of the income support scheme.
Hailakandi sub-divisional agricultural officer A.R. Ahmed said 39,940 small and marginal farmers of the district were selected as beneficiaries.
Quoting Aadhaar is mandatory for claiming benefits under the scheme, according to the government.
The scheme was launched simultaneously in Hailakandi, Algapur, Lala, Katlicherra and South Hailakandi development blocks.
Additional reporting by our correspondent in Hailakandi