Exploring ways for Ulfa(I) talks, says Himanta Biswa Sarma
He also met Union home secretary Ajit Doval and IB officials in connection with the proposed peace deal to be signed with Karbi outfits sometime next week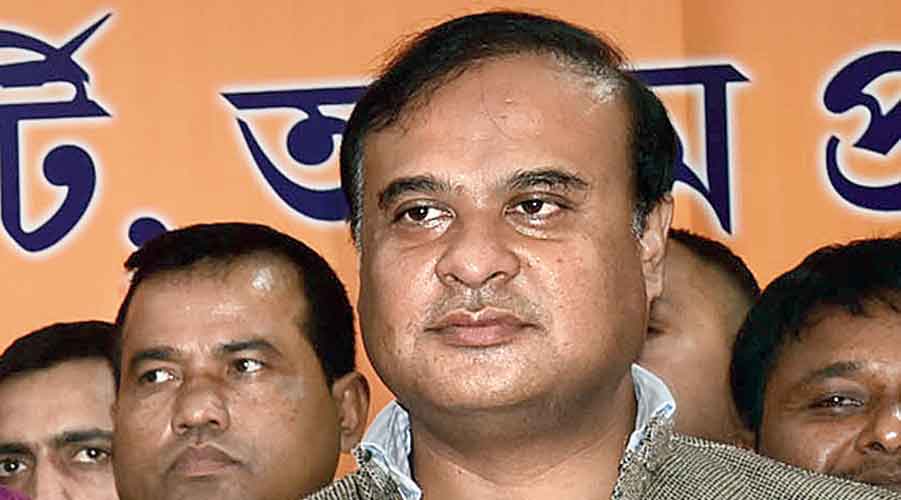 Himanta Biswa Sarma
File picture
---
Guwahati
|
Published 04.06.21, 01:21 AM
|
---
Assam chief minister Himanta Biswa Sarma on Thursday said the Centre and the state government were exploring ways to get the proscribed Ulfa(I) to the talks table for lasting peace.
"As the chief minister, I will try to contribute as much as possible towards creating towards that end," Sarma said in response to a query by journalists in Delhi about the possibility of peace talks with the Ulfa (I).
This was Sarma's first visit to the national capital after becoming the chief minister on May 10. He has called on the Prime Minister, home minister, finance minister and the BJP national president, among others.
Sarma also met the National Security Adviser Ajit Doval, the Union home secretary and Intelligence Bureau officials in connection with the proposed peace deal to be signed with Karbi outfits sometime next week.
While he was dwelling on the proposed peace treaty with Karbi Anglong-based militant outfits, he was posed the question regarding the Ulfa issue.
Hopes of peace talks between the government and the outfit, formed in 1979 to secure Assam sovereignty, soared after the Ulfa(I) announced a three-month unilateral ceasefire on May 15 owing to prevailing Covid-induced situation in the state. Moreover, Ulfa commander-in-chief Paresh Baruah has reposed faith in Sarma's capability to ensure a breakthrough. 
Sarma said Paresh Baruah in his interviews to the media wants inclusion of the sovereignty demand in the talks agenda something which elected ministers cannot agree to because of their oath to protect India's sovereignty.
"Despite the negatives (sovereignty issue) but the positives are that both the government and Ulfa want peace. People of Assam also want lasting peace at any cost. We have to find a path between the negatives and the positives," the chief minister said.
According to Sarma, the Centre, the state and the Ulfa are all exploring ways to move ahead.
"How to find a way out is being explored at several levels... at the level of Delhi, at the level of Dispur and, I am sure, even at the level of Ulfa.… We have to take small and steady steps moving ahead. Sufficient to say that we are exploring way to get the Ulfa to the talks table," he said.
The chief minister said that the state government has given its go ahead with the Karbi Anglong outfits.
Over 1,000 cadres of five groups operating mainly in  undivided Karbi Anglong district had laid down arms on February 24 in Guwahati before the then chief minister Sarbananda Sonowal.
The outfits are People's Democratic Council of Karbi Longri (PDCK), the Karbi Longri NC Hills Liberation (KLNLF), the Karbi People's Liberation Tiger (KPLT),  the United People's Liberation Army (UPLA) and the Kuki Liberation Front (KLF).