5 named in FIR for fuelling border row
Clash between Tripura villagers and the IR battalion of Mizoram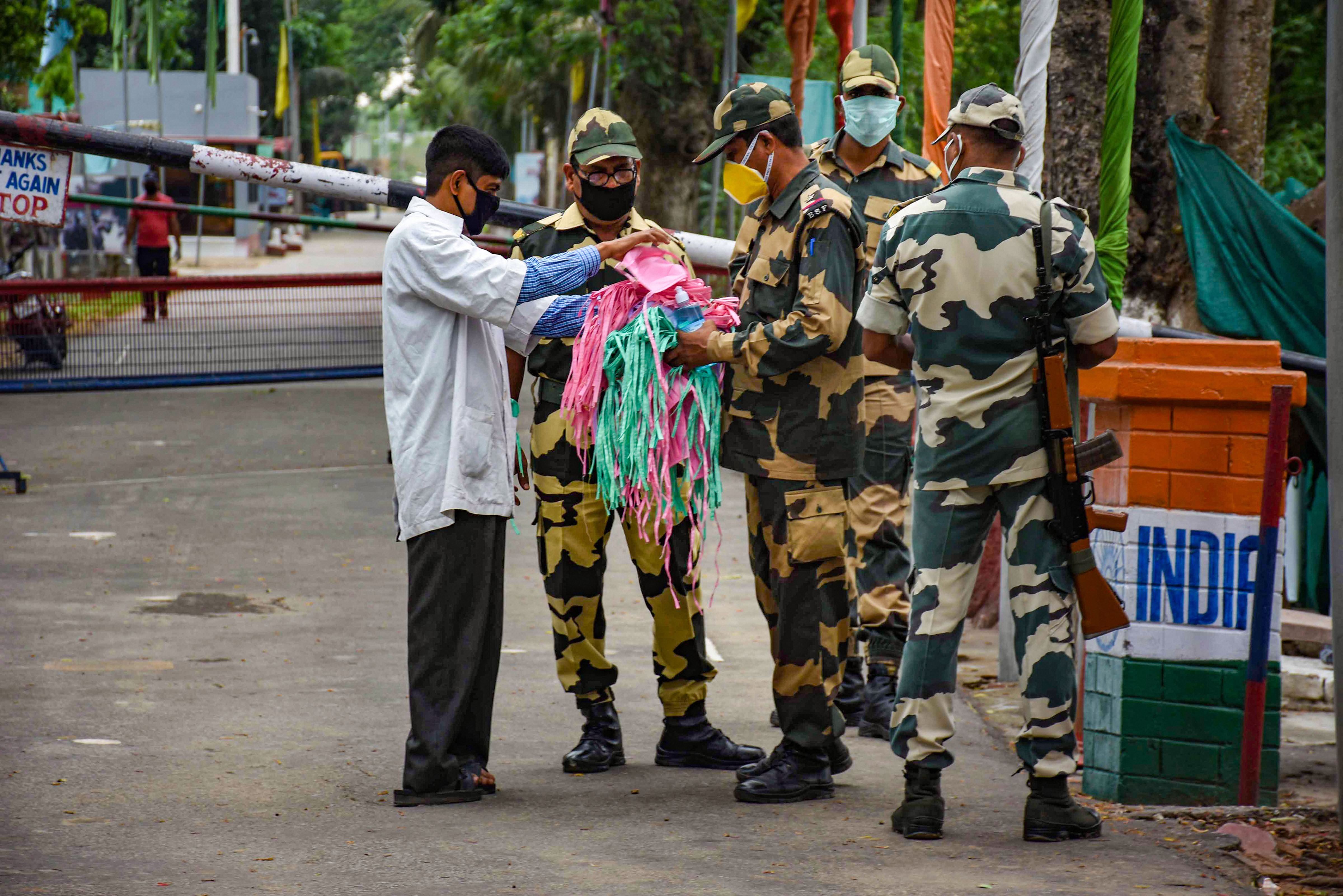 ---
|
Agartala
|
Published 22.04.20, 11:17 PM
---
Tripura police have deployed additional forces to maintain peace along its boundary with Mizoram near Kawnpui village, around 200km from here, after an alleged clash between local villagers and the IR battalion of the neighbouring state on Saturday.
"A large contingent of TSR jawans has been deployed along the inter-state border after a clash. The additional superintendent of police is also camping on the spot to supervise the situation," North district superintendent of police Bhanupada Chakraborty told reporters on Wednesday.
Meanwhile, a complaint has been lodged at Champhai police station against five Facebook users for allegedly trying to bring communal disharmony by spreading false information.
T.B.C. Lalvenchhunga in his complaint said Facebook users Atul P. Chakma, Sadhan Chakma, Amit Chakma, Rina Chakma and Amisha Chakma have spread false information, rumours and hearsay on social media by maligning another community without evidence at a time when the country needs solidarity to fight the Covid-19 pandemic.
The Mizo Zirlai Pawl (MZP) on Wednesday demanded the Tripura government to hand over the accused, who have been arrested in connection with the alleged assault on two IR personnel, to the custody of Mizoram police.
MZP president B. Vanlaltana said the meeting of office-bearers and advisers of the student union blamed the Tripura government for producing them before a subdivisional judicial magistrate court in Kanchanpur.
Quoting Section 177 of the CrPC, Vanlaltana said every offence shall ordinarily be inquired into and tried by a court within whose local jurisdiction it was committed.
On Sunday, three people from Kawnpui were arrested by Tripura police for assaulting the IRB personnel. However, an accused, identified as Santilal Chakma, escaped during medical examination and was still at large.
The two accused were produced before a magistrate in Kanchanpur subdivisional court and were released on bail on Tuesday.
Mizoram deputy inspector-general of police (Northern range) Lalbiakthanga Khiangte, however, said the accused were not tried but produced at the nearest court according to the existing law.
He said the accused were produced before a court in Tripura as Mizoram police failed to obtain transit remand within 24 hours of the arrest.
He said necessary efforts are being taken to appeal against the judgment at an appellate court.
He said the Mizoram director-general of police has ordered a high-level inquiry into the incident, to be conducted by deputy inspector-general (CID).