Two batches of returnees arrive in Dimapur
The 31 people have been quarantined at Jain Bhavan in Marwari Patti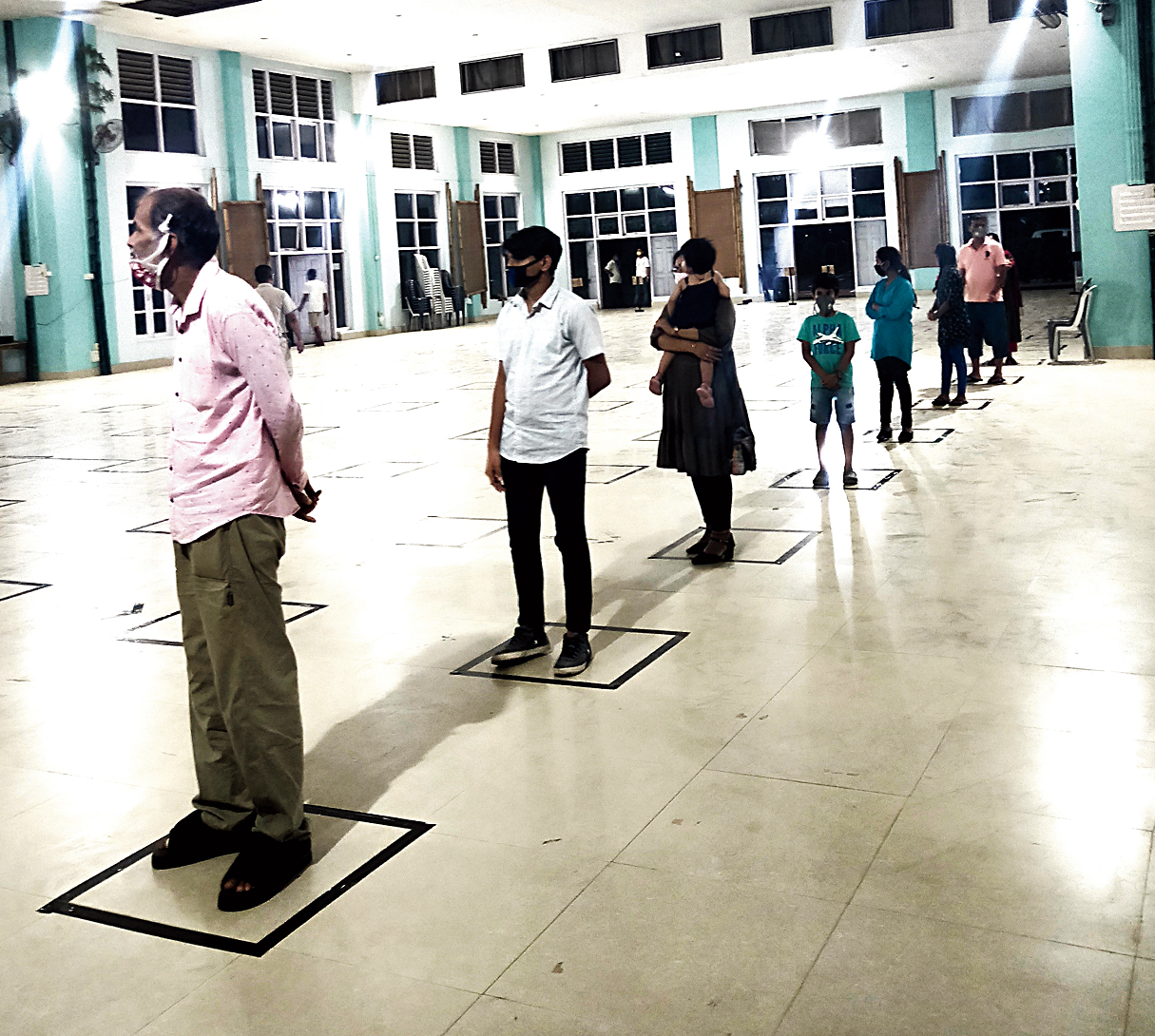 ---
|
Dimapur
|
Published 13.05.20, 10:00 PM
---
The first two batches of returnees from Nagaland, who were stranded in other northeastern states, reached here.
The first batch of 11 people reached the Agri Expo site here by a bus on Tuesday evening while the second batch numbering 20 reached by four buses from Jorhat, Mariani and Titabor in Assam around 9.10am on Wednesday.
After their arrival at the reception centre at the Agri Expo, the first batch of returnees belonging to the Jain community completed the necessary formalities of filling up the required forms and screening in the medical facility centre at the site.
They were provided dinner after completion of the formalities.
They have been quarantined at Jain Bhavan in Marwari Patti which was approved by the district administration and medical department as it fulfils all criteria to be set up as a quarantine centre.
After going through the necessary protocols, the second batch was also sent to other quarantine centres here. Altogether 23 quarantine centres have been set up in Dimapur district so far.
Agriculture production commissioner Kikheto Sema, who is the Dimapur in-charge for Covid-19 activities, along with Dimapur deputy commissioner Anoop Kinchi, commissioner of police Rothihu Tetseo, principal director, health and family welfare Vizolie Z. Soukhrie and officials from the medical department visited Agri Expo site on Wednesday morning to oversee the preparations and logistics for receiving the returnees.
Sema lauded the Jain community and other non-Nagas for taking the entire responsibility of their stranded community people.
"The Nagas should also come forward to take responsibility during such extraordinary time," he said.
Sema said Dimapur district will receive all the returnees from the state initially and sought the co-operation of all civil organisations in this regard.