Gauhati High Court to resume 'limited' hearings
Email IDs were also provided for the advocates to send a request for urgent hearing of matters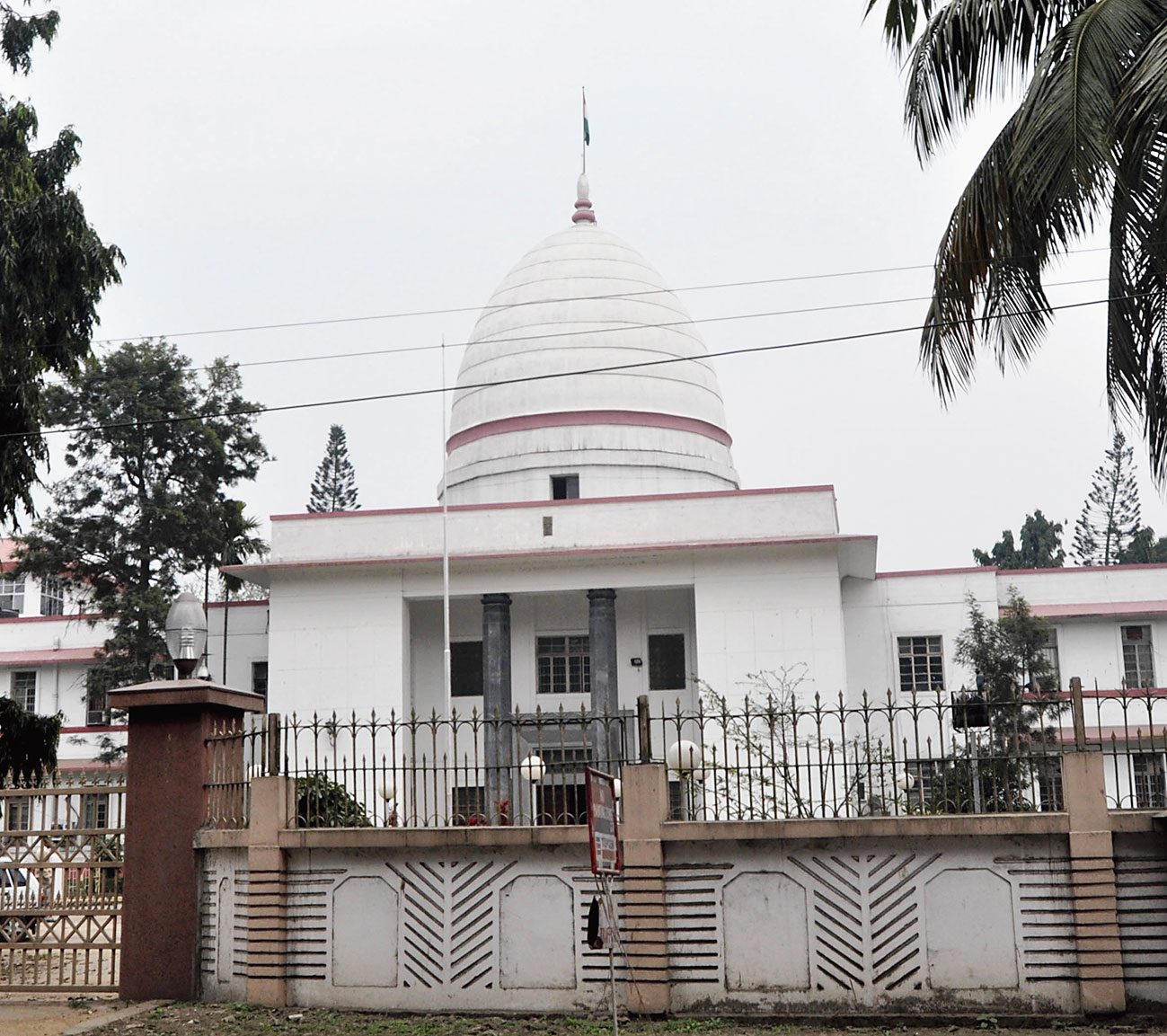 ---
|
Guwahati
|
Published 16.04.20, 10:03 PM
---
Gauhati High Court will resume its functioning in a "limited" manner from April 20 in view of the extension of the nationwide lockdown till May 3. The court has decided to take up urgent matters only via video conferencing keeping in mind the social distancing norm.
The high court had earlier regulated the functioning of its principal seat at Guwahati as well as in the outlying benches and subordinate courts in the states of Assam, Nagaland, Mizoram and Arunachal Pradesh to avoid mass gatherings till April 19 in view of the first phase of national lockdown till April 14.
"In the principal seat at Guwahati, only the cases of urgent nature will be taken up in the courtrooms equipped with video conferencing facilities, so as to maintain social distancing between the advocates and the judges. In the high court complex, separate facilities have been arranged from where advocates can make their submissions whereas the judges shall sit at remote locations," said an official notification from Gauhati High Court registrar's office.
If an advocate wants to conduct his or her case from his/her residence or office, he or she will have to have an Internet connection with bandwidth not less than 5 Mbps. "The counsel shall be required to give intimation to the high court's computer cell at least three working days before the proposed hearing. The computer cell, on receipt of such intimation, will provide a set of user name and password to the advocate concerned to get connected to the courtroom concerned on the date of hearing. A time slot shall be allotted against each such case during which the advocate shall have to conclude the arguments," the order added.
Email IDs were also provided for the advocates to send a request for urgent hearing of matters.
The court has also asked petitioners to file soft copies or legible scanned copies of petitions in a pen drive along with the hard copies. The registrar's office said the data in the pen drive must be an exact replica of the original petition and any deviation would be viewed "seriously".
"All district courts working under the jurisdiction of the Gauhati High Court are hereby directed to make necessary arrangements of video conferencing facility in the similar manner and take up urgent matters," the notification said.