Footfall goes down at Borooah Cancer Institute
About 65 doctors of the BCCI provided tele-consultation to over 5,000 cancer patients stranded at home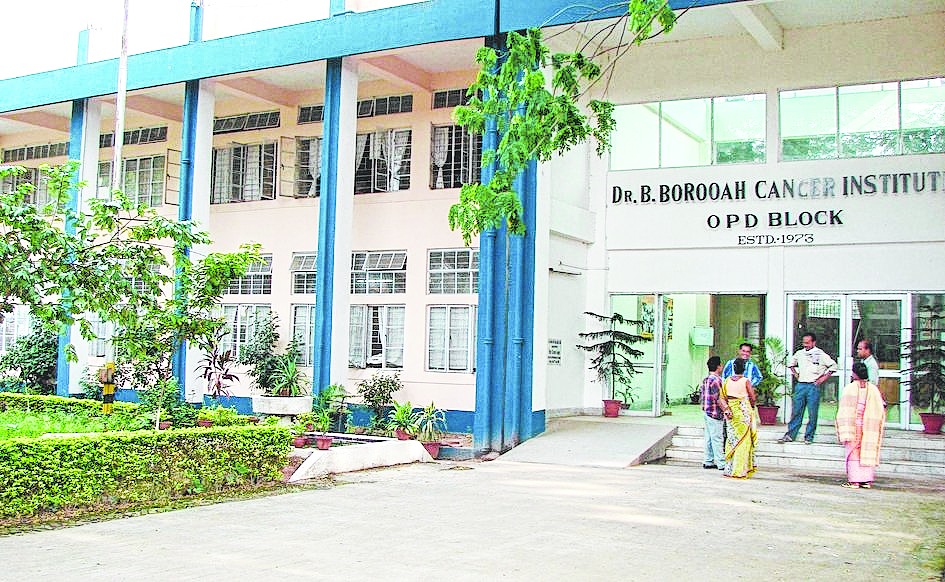 ---
|
Guwahati
|
Published 04.05.20, 09:28 PM
---
Footfall of patients has fallen by 50 per cent at Dr B. Borooah Cancer Institute here during the lockdown.

Dr Amal Chandra Kataki, director of BBCI, said, "In the 31 working days prior to the lockdown, the footfall of patients was 5,961. During the lockdown, it reduced by 50 per cent to 3,081. In many premier cancer centres of the country there was 70 per cent reduction in footfall. In case of new cancer patients who underwent radiotherapy at BBCI, there was a drop of 56 per cent from 330 to 147. There was a reduction in the number of chemotherapy cycles from 2,500 to 1,461 as many patients missed their schedule." He also said many patients were finding it difficult to procure medicines during the lockdown.Kataki said there was a massive drop of 74 per cent in the number of routine surgeries performed but there was significant increase in the number of emergency surgeries.
"The number of daycare emergencies rose more than four times from 60 patients in the 31 working non-lockdown days to 236 patients during the lockdown. The number of new admissions also increased from 983 in the non-lockdown period to 1,058 during the lockdown period," he said.
"We continued to offer all existing clinical services during the lockdown. For a hospital that sees around 14,000 new patients every year, any slowdown of services for cancer diagnosis and treatment would carry a significant impact on the outcome of thousand of cancer patients," he said.
Kiran Handique Gogoi, a patient from North Lakhimpur, and Zalaruddin Khan, another from Manipur, appreciated the role of doctors and the medical team of BBCI in providing services during the lockdown. Both are staying in a BBCI guesthouse on campus and took radiation there.
They said every time they entered the hospital, they were provided hand sanitizers and their body temperature was checked as a precautionary norm against Covid-19.
About 65 doctors of the BCCI provided tele-consultation to over 5,000 cancer patients stranded at home during the lockdown and many patients were also connected via the institute's social networking sites and a helpline number.