Civil construction work to begin
The deputy commissioner has sought co-operation from the public in this regard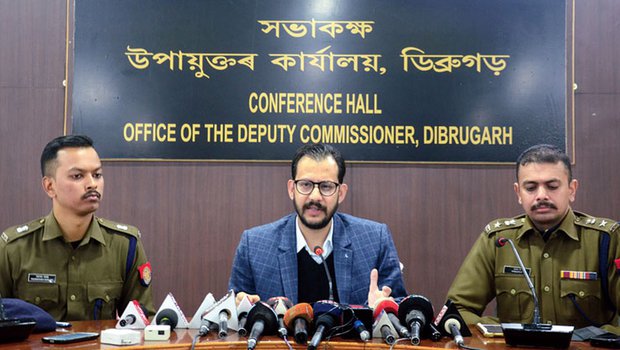 ---
---
Dibrugarh deputy commissioner Pallav Gopal Jha on Thursday decided to utilise the working season to complete the ongoing construction of various roads, drains, bridges and dykes of the district.
Accordingly, the deputy commissioner has accorded permission for execution of construction work of various roads under the PWD roads division.
It was clearly mentioned in the order that the materials and labourer should not be mobilised in any other purpose other than the works defined. No migration of labour (in or out of district) will be allowed. The engineers/labours working at the site have to wear protective gear.
Proper sanitisation, hand washing arrangement and clean drinking water should be available at the sites and social distancing should be maintained.
Strict action will be taken against violation under section 188 IPC.
The deputy commissioner has sought co-operation from the public in this regard.
But because of the lockdown, the ongoing work of the drains and roads were badly affected, which was going on in full swing.
The district administration wants to complete the work before monsoon.