Children march to raise awareness on violence
The Northeast is vulnerable to trafficking and exploitation with the region emerging as a hub of child trafficking in India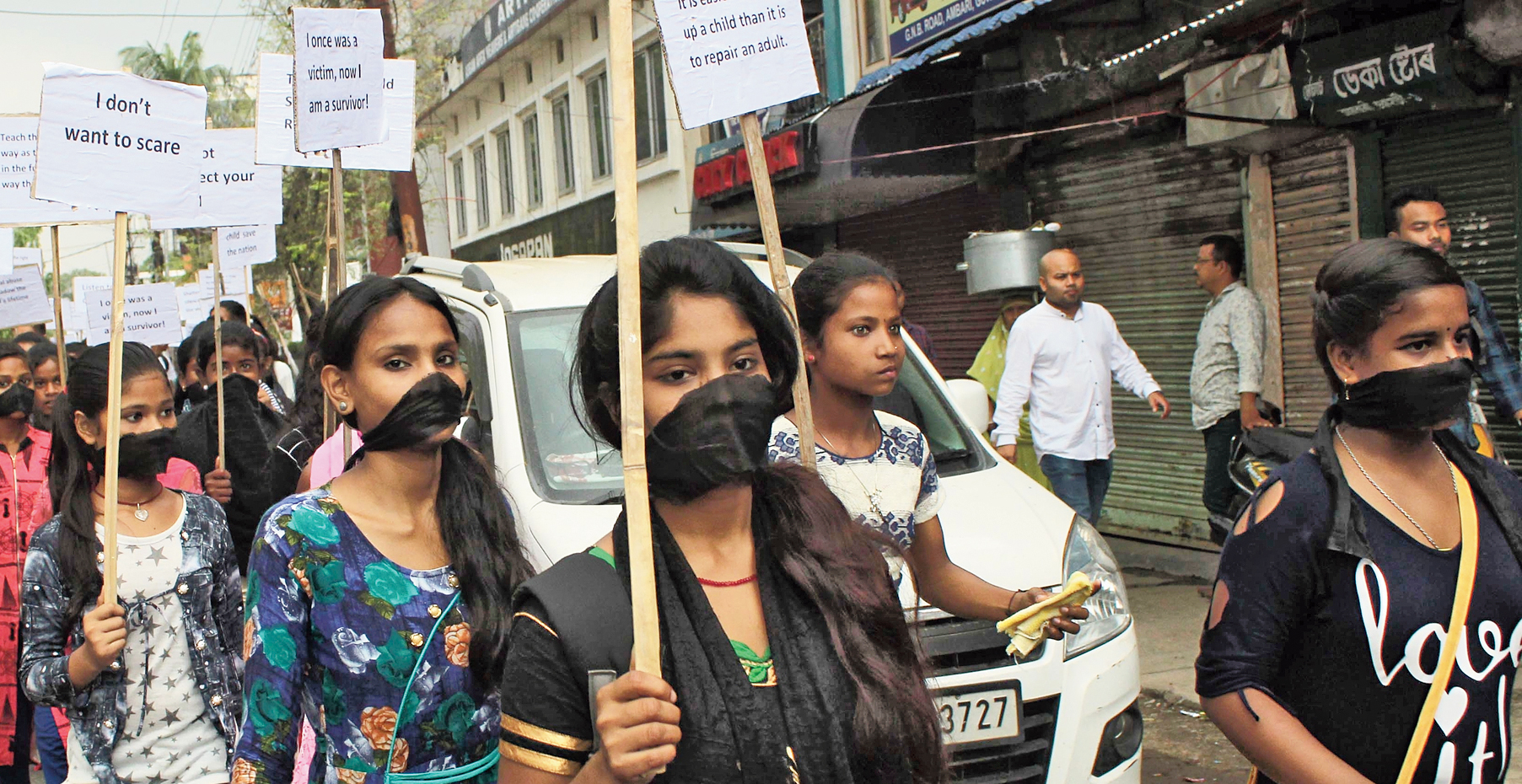 Children take part in the peace march in Guwahati on Sunday.
Picture by UB Photos
---
Guwahati
|
Published 28.04.19, 06:55 PM
|
---
Around 200 children participated in a peace rally here against child trafficking and sexual violence.
The march was organised by city-based NGO Abhinandan Foundation India with the support of World Vision India, Matri and Abheek Foundation.
The children, with their mouths covered with black cloths, gathered in front of Dighalipukhuri around 11am. They marched towards Silpukhuri, a distance of about 2,400m, carrying placards with messages such as "there is no excuse, speak out against child abuse", "we want equality and peace" and "I don't want to be scared".
Abhinandan Foundation India founder-director Chiranjit Chakraborty said, "The objective of this rally was to make people aware of child trafficking and sexual violence against children. The Northeast is vulnerable to trafficking and exploitation. The region has emerged as a hub of child trafficking in India. This rally is organised for the better future of these kids. We urge everyone to join hands to stop child trafficking in the country."
The participants in the rally, in the age group of 12 to 15 years, were from Uzan Bazar, Bhaskar Nagar, B.G. Godown and other places in the city. "Some of these children are victims of child trafficking themselves," Chakraborty said.
He said the foundation conducts such rallies annually in the city to increase public awareness.