Cachar mill worker dies of illness
The total number of employees who have died since the two paper mills of Assam ceased functioning has reached 63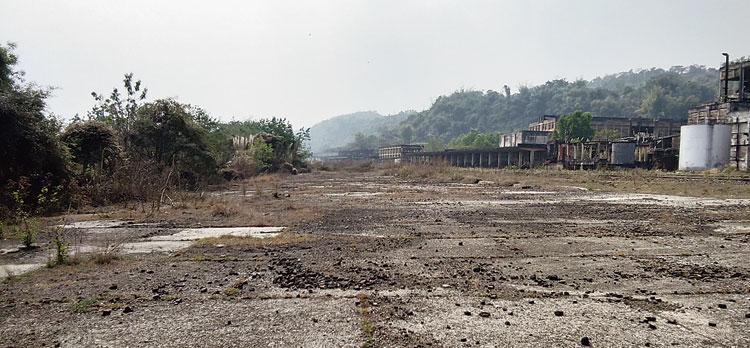 ---
|
Silchar
|
Published 13.03.20, 06:38 PM
---
An employee of Cachar Paper Mill passed away at his residence at Panchgram in Hailakandi district in the wee hours of Friday.
The deceased, Abdul Haque, 54, who worked as an attendant (central laboratory) in the mill, was one of the employees of the mill.
Like the other mill employees, he had not received his salary for over three years.
Sources said Abdul had suffered a brain stroke in November 2019, but he could not get his medical treatment done because of severe financial crisis. As a result, his condition deteriorated and finally he breathed his last at 3.45am on Friday.
With this incident, the total number of employees who have died since the two paper mills of Assam ceased functioning has reached 63.
Abdul, who is survived by his wife, two sons and daughter, had joined the mill on September 16, 1987. His last rites were performed on Friday afternoon, the sources said.
Cachar Paper Mill, the only industry in south Assam's Barak Valley, has been lying non-functional since October 2015.
It is located at Panchgram in Hailakandi district, around 24km from here.
The other paper mill in the state — Nagaon Paper Mill at Jagiroad in Morigaon district — has been non-functional since March, 2017. It is around 332km from here.
Dipak Chandra Nath, the general secretary of the Cachar Paper Mill Officers and Supervisors' Association, said the government is completely responsible for the death of Abdul and that of all the employees who passed away after the mills became non-functional.
"Many promises were made by the government about the mills' revival and payment of dues, but nothing has been done till date," he rued. "The mills' employees are dying helplessly without medical treatment owing to financial crunch. What can be more painful than this?" he said. He lashed out at the government for not fulfilling its responsibilities towards the mills and their employees.
Manabendra Chakraborty, the president of the Cachar Paper Project Workers' Union, said though people (mills' employees) are dying one after another, the government is showing no interest to take any measure for payment of their pending salaries. "How many deaths more will awake the government from its slumber? When is this tragic death-spree going to end?" he asked.
"Continuous deaths of employees like these have never ever happened in this country under any government," he rued and suspected that all the employees of both the paper mills and their families would meet a similar fate (death) if the dues are not remitted soon.