BSF seeks local aid to check influx
There are apprehensions that foreign nationals from the neighbouring country could sneak into India to gain citizenship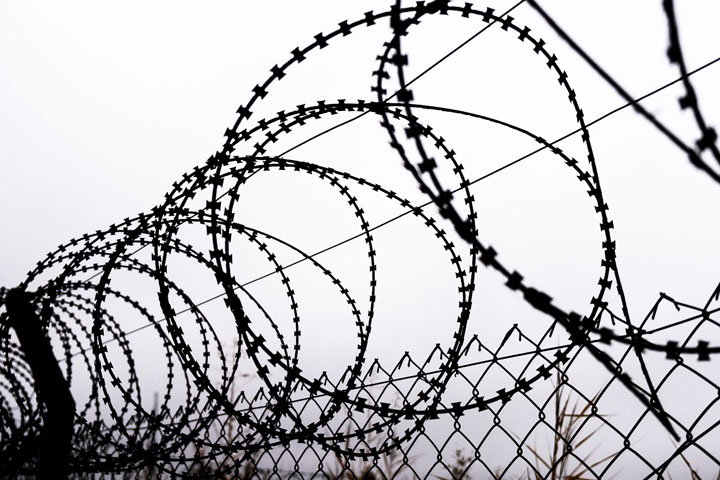 Meghalaya shares a long 444 km boundary with the neighbouring country
Representational image from Shutterstock
---
Shillong
|
Published 03.01.20, 08:37 PM
|
---
The BSF in the Meghalaya Frontier have sought the cooperation of local inhabitants to thwart attempts, if any, by Bangladeshi nationals from entering into India to take advantage of the Citizenship (Amendment) Act, 2019.
Meghalaya shares a long 444km boundary with the neighbouring country, and there are various vulnerable and unfenced stretches, which are used for infiltration besides smuggling of contraband items.
Around 72.8km of the international border in Meghalaya is still unfenced.
Although the Act has kept a cut-off date of December 31, 2014 wherein minorities from Afghanistan, Bangl-adesh and Pakistan who were persecuted on religious lines, and who have resided in India for five years, would be granted Indian citizenship, there are apprehensions that foreign nationals from the neighbouring country could take advantage of the act, and sneak into India to gain citizenship.
Addressing a news conference here on Friday, the BSF's Meghalaya Frontier inspector-general, Kuldeep Saini, said they have sought the cooperation of the local populace to keep a check on people who are entering into Indian territory.
"It is the local population, which has to be vigilant,
apart from the BSF. If a particular person claims to be residing in a particular area for a period of time, obviously you will need evidence from the local authorities. You have to prove that the individual has lived in the area for a particular period of time, and only then he will be considered," Saini said.
He said there were regular meetings with local heads of the areas wherein they are encouraged to inform the BSF in case of any trespassing by Bangladeshi nationals.
However, there has been no recent meeting after the enactment of the Act.
Saini also there were no reports of incidents of Bangladeshi nationals trying to enter India through the Meghalaya Frontier.
He referred to news reports where the Border Guards Bangladesh (BGB) on Thursday said 445 Bangladeshi nationals had returned from India in the last two months after the publication of the National Register of Citizens (NRC) in Assam.
However, he said in the Meghalaya Frontier, there have been no cases where such Bangladeshi nationals had crossed over to their parent country.
The inspector-general also said since the economy of Bangladesh has improved in the last few years, the shifting of citizens from the neighbouring country has probably come down.
"We have not come across any person who has crossed over to India through Meghalaya saying that he has come to settle here," Saini said.