Bone marrow transplant at GMCH
It is the first transplant carried out by a government medical college in the Northeast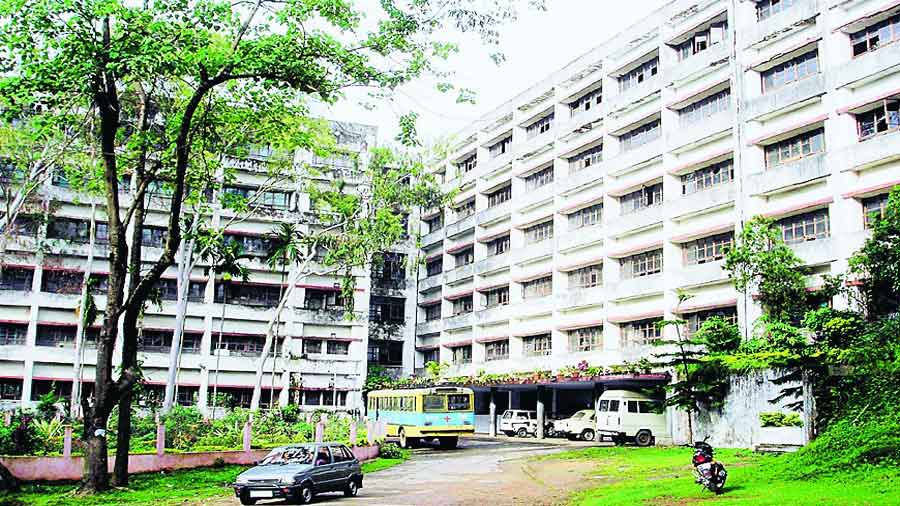 Gauhati Medical College and Hospital.
File photo
---
Guwahati
|
Published 01.09.22, 01:59 AM
|
---
The Gauhati Medical College and Hospital has successfully completed a bone marrow transplant on a 45-year-old male patient from Kamrup district, a development which will be a huge relief for those requiring the treatment in the Northeast.
The "stupendous feat" of the GMCH, the second oldest medical college in Assam, was announced by chief minister Himanta Biswa Sarma at the hospital on Tuesday afternoon. The transplant team was led by Professor Jina Bhattacharyya. It is the first transplant carried out by a government medical college in the Northeast.
A bone marrow transplant (BMT) is a critical procedure that "infuses healthy blood-forming stem cells into our body to replace bone marrow that is not producing enough healthy blood cells". Cells from one's own body or from a donor are used for the procedure.
"What makes this feat special is that now it gives us the ability to offer this critical care to patients at a much lower cost as against cost incurred by state govt in referring our patients outside Assam. Our commitment to give the best healthcare services is unwavering," Sarma said.
The cost of a BMT carried outside the state costs anywhere between Rs 7 to 10 lakh while the same transplant will cost around Rs 2 lakh at the GMCH, Sarma said, adding they are trying to extend the government insurance scheme to cover more people."The BMT patient was doing well and would be discharged on Wednesday. He will have to avoid infection for two-three months that is why he is not among us at the press meet," Sarma said.B Borooah Cancer Institute in Guwahati was the first to launch BMT in 2021 in the Northeast.
It has till now carried out seven transplants successfully, BBCI director AC Kataki told The Telegraph.Welcoming the GMCH development as a big step forward for healthcare in the Northeast, Kataki said, "BBCI now has one bed for BMT patients but we are trying to increase it to four beds. A BMT patient needs at least a month's stay, from preparatory to discharge."The GMCH presently has two beds for BMT patients which will be raised to at least 25 so that those requiring BMT, especially those suffering from blood cancer or thalassaemia (blood disorder) can avail of the services within the state, Sarma said.